RNR20 Fight Card Order With 20 Brawls + 5 Main Events + Ring Girl Contest TONIGHT
WEST VIRGINIA IS ABOUT TO SHAKE!!! Aside from our title belt holders + returning favorites like our The Abel Brothers, Hot Wheelz, Diamond Hands, Irish Dave Portnoy + hated scum like Big Dick Booty Daddy, the majority of the card is old school Rough N' Rowdy with unproven (0-0) amateurs the way God intended. 
The main events with gold borders represent our 3 title fights (Light Heavyweight, Super Heavyweight, Women's) and the other 2 matchups are essentially #1 contenders for whoever wins that belt between VICKY D vs CHERRY BOMB. That's why we called this PPV "Hell's Belles" because it's truly some of the most badass chick brawls we've ever had on a card. And they are NOT shy about throwing haymakers for 3 straight minutes. 
Check out some of the matchup videos below before the fights start TONIGHT: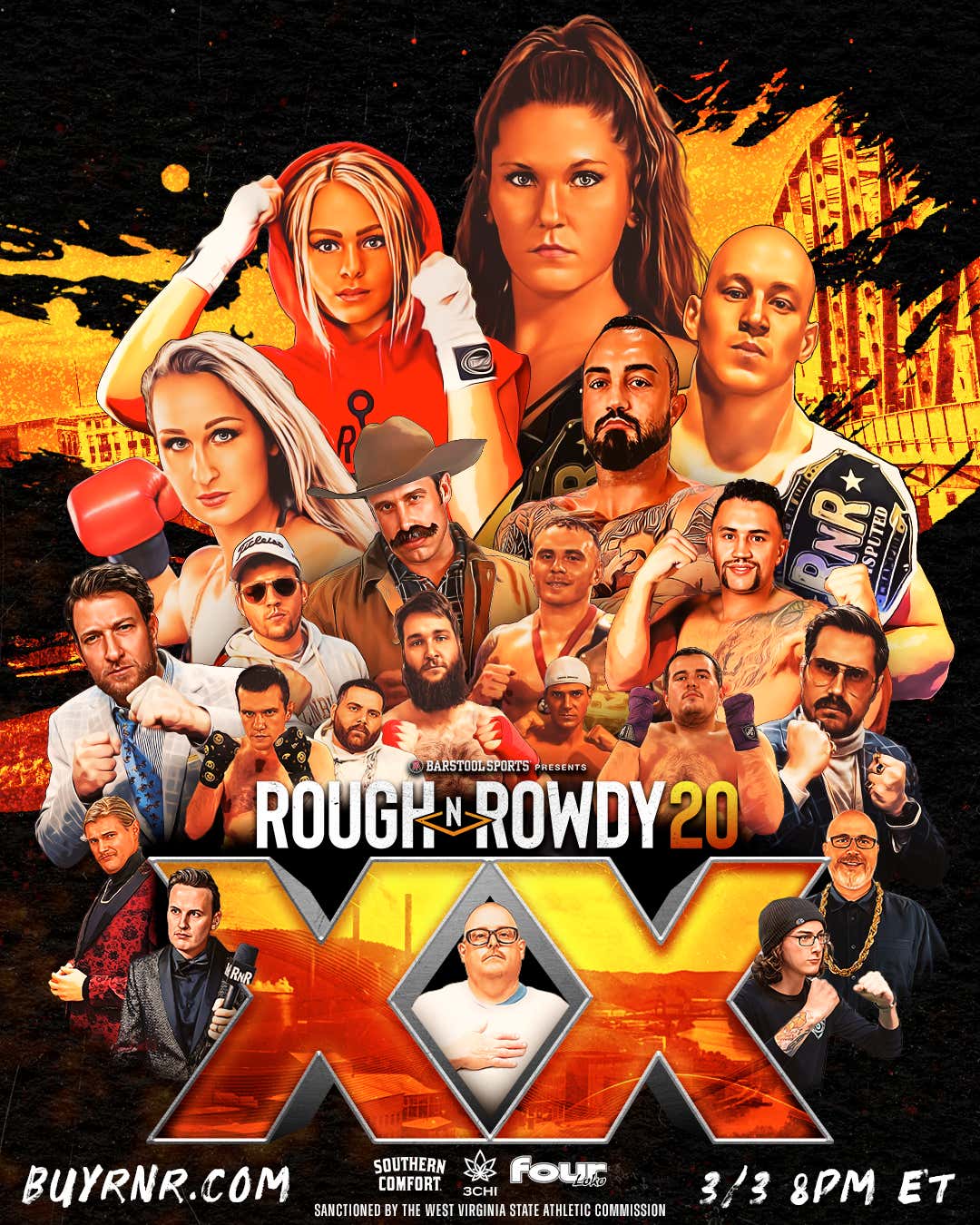 Order RNR20 for 20 fights, 5 main events, ring girl contest and more on March 3rd