The Good Times Were Rollin' At Mardi Gras in New Orleans!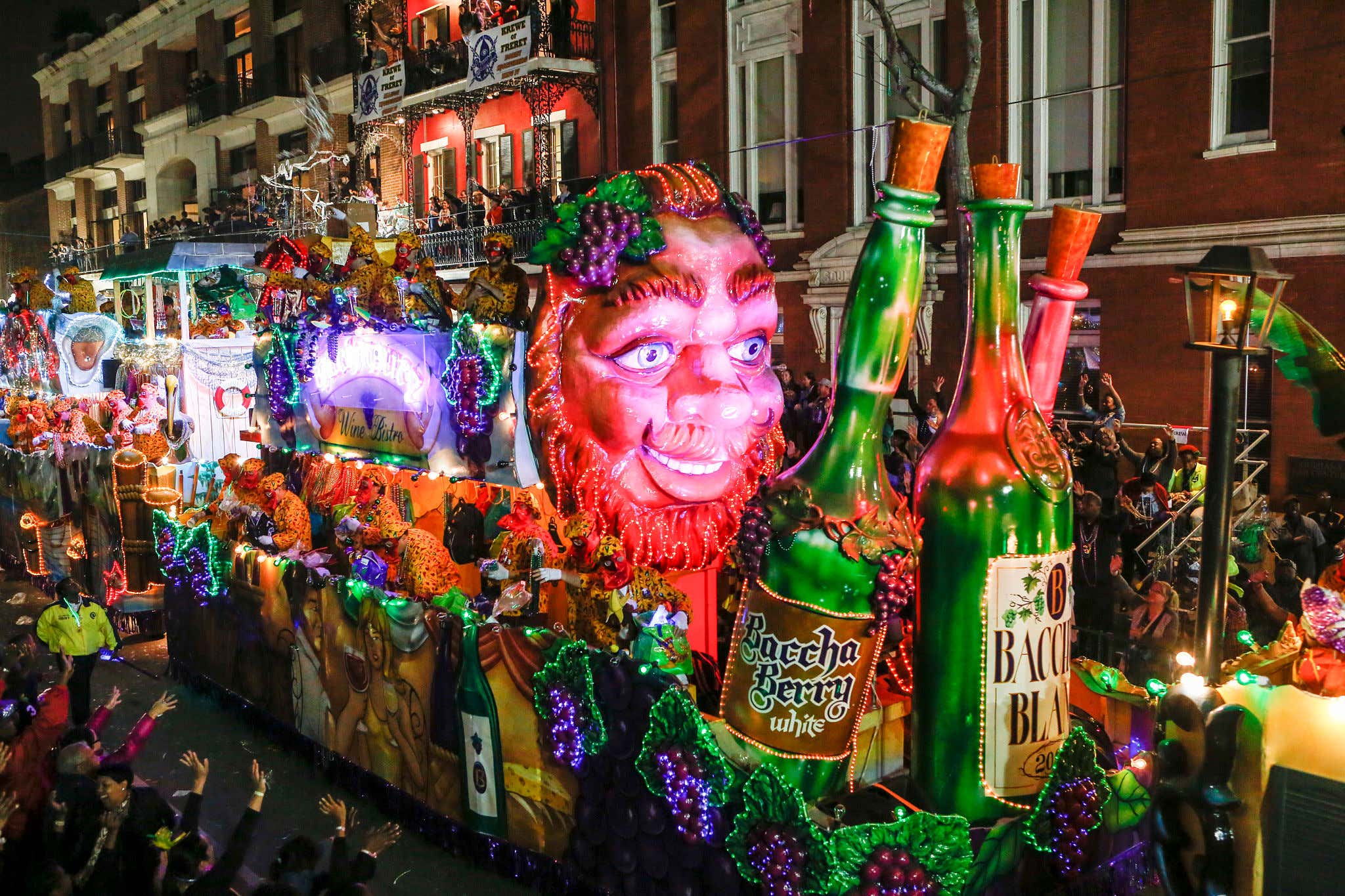 Skip Bolen. Getty Images.
Ash Wednesday is one of the hardest days of the year in New Orleans. Mardi Gras has come and gone and it is back to a dose of reality.
But what a Mardi Gras it was! I honestly think it was my favorite I have had and that is really saying something after all these years.
I missed last weekend because of the Arizona trip for the Big Game at Barstool Scottsdale. Talk about the definition of a first world problem. I came back from Arizona ready to roll for the final big weekend plus Lundi Gras (Monday) and Fat Tuesday.
I tried to exercise some restraint last Wednesday and Thursday because that final weekend is such a marathon and energy has to be conserved for Tuesday. I went to Krewe of Nyx uptown on Wednesday night then watched the Lakers crush the Pelicans which absolutely sucked. I then sat Thursday out because of bad weather and opted for a nice dinner instead.
By Friday, I was ready to throw down. While it was a cold February night, I still had a blast at the Krewe of Morpheus parade uptown with some buddies on St. Charles. 
Afterwards I made the first of three weekend trips to my old friend Tipitina's the historic New Orleans music venue to see Ivan Neville's band Dumpstaphunk on Friday night. The high energy show kicked ass and set the tone for the weekend.
I usually go to 2-3 Mardi Gras parade but this year I caught the fever! The marching bands, floats & energy really got to me & it felt like a celebration after moving back to New Orleans. 
I went to Mid City to a house party for Endymion on Saturday which is easily one of the biggest parades. The Tulane Football team was on a float celebrating their historic season.
I got smoked in the head by beads filming this video too. 
Saturday night I went back to Tipitina's to watch NOLA funk band Galactic burn the house down! It was an epic show!
Galactic owns Tipitina's and it is always special to see them on their home front. 
I went to a special Mardi Gras church service at Audubon Park Sunday morning & then the priest hosted a party for Thoth parade after. I think I joined the right church….
Thoth has a different vibe being on the smaller Magazine Street & the beads were flying! 
Check out this crawfish boil I hit after the parade. 
Lucy's Retired Surfer Bar is a big Barstool Sports supporter & invited me to VIP on the balcony for Bacchus Sunday night. 
Let's just say it did not disappoint!
Of course I had to hit NOLA Legend Anders Osborn's Bacchus Bash after at Tipitina's for my 3rd trip in 3 nights.
Despite having to walk four miles to get there & missing most of the show, it still was a helluva time. 
Monday I took it easy for the most part to save up energy for Mardi Gras Day. But when Lucy's offered VIP again for Orpheus, I had to go back.
And the floats were spectacular & High Noons were out. 
Did I save any energy for Fat Tuesday? Find out in the next blog about the wildest block party in America.