Power Ranking Sports Cities By Success In The 2020's
Matt Slocum. Shutterstock Images.
The city of Philadelphia feels red hot right now. They just went to the World Series and mere months later, they are in the Super Bowl. The 76ers are one of the best teams in the Eastern Conference and even the Flyers have a shot at the playoffs. I can't help but be reminded of what happened to Philly in 1980. The Phillies won the World Series and amazingly the 76ers, Flyers and Eagles all made to their respective finals and lost. 
All of this got me thinking of which sports city has played the best to start the 2020's. Here's how I decided to rank the cities based on the following point system:
Win a title: 10 points
Lose In Finals of your sport: 4 points
Make playoffs: 1 point
Have a winning season: 1/2 point
Have a losing season: -1/2 point.
A team can only earn points from one of those categories each season. For example, you don't get points for having a winning season and making the playoffs if you win a title. I also only counted finished seasons so the NHL and NBA seasons currently underway don't count. I made an exception for the NFL season as there is only the Super Bowl left.
The more teams you have in a city, the better you should do. I counted the Islanders, Devils, Nets all to be in New York City. I know the Jets and Giants technically play in New Jersey but those are obviously NYC teams as well. I counted Anaheim and Los Angeles as the same city. I kept San Francisco, Oakland and San Jose separate. I also kept Green Bay and Milwaukee separate. Maybe you agree or disagree with all of that but I tried to be as fair as possible when considering the general markets.
That left me with 51 cities. Here they are from worst to first:
THE WORST
51. Detroit (-5.5 points)
Rey Del Rio. Getty Images.
Poor Chris Castellani. Detroit sports have been almost impossibly bad and all at once. Out of the four major sports, they have finished three seasons each. Out of those 12 opportunities, the only team to get a winning record was the 2022 Lions…who went 9-8 and missed the playoffs. 
Maybe things are turning around for the Motor City? The Lions finished last season strong and the Tigers finally have a new GM. But I wouldn't expect much else to optimistic about. The Red WIngs are on the outside of the playoffs and the Pistons might be the worst team in the NBA. Detroit sports has truly been awful. Look at these records so far this decade:
Tigers: 166-216 (.435)
Red WIngs: 89-135-33 (.397)
Lions: 17-32-1 (.346)
Pistons: 77-198 (.280)
When the Tigers have been your best team of the 2020's, your city sucks at sports.
THE OTHER NEGATIVE CITIES
50. Charlotte (-2)
(tie) 46. Ottawa (-1.5)
(tie) 46. Sacramento (-1.5)
(tie) 46. San Antonio (-1.5)
(tie) 46. San Jose (-1.5)
Thibault Camus. Shutterstock Images.
Other than Charlotte, these are all one sport cities. Obviously all of those teams suck but that's somewhat understandable when you only have one game in town. Let's shit on Charlotte instead. The Hornets and the Panthers are both in total disarray.
How is Michael Jordan so bad at this? The last time a Charlotte NBA team made it out of the first round, Jordan was playing for the Washington Wizards. You'd think with his star power, he'd attract great coaches and front office people around him. It hasn't been that way at all. Hell, they are on their second Steve Clifford Era. 
THE ZERO CITIES
Lachlan Cunningham. Getty Images.
(tie) 42. Jacksonville (0)
(tie) 42. Orlando (0)
(tie) 42. Columbus (0)
(tie) 42. Oklahoma City (0)
Imagine trying to explain that there are professional sports in these cities to a time traveler from the 1970's? This is what people who hate expansion warn us about. Teams with no real history with very boring rosters that water down the playing field for everyone else. I love expansion in all sports but even I have a tough time defending any of these cities having a team.
THE UNO CLUB
Steph Chambers. Getty Images.
(tie) 36. New Orleans (1)
(tie) 36. Seattle (1)
(tie) 36. Oakland (1)
(tie) 36. Vancouver (1)
(tie) 36. Cleveland (1)
(tie) 36. Baltimore (1)
With all apologies to Detroit's massive failures, the real loser on this entire list is poor Oakland. They lost the Raiders at the end of the last decade and by indications, the A's will be in Las Vegas as well by 2025. Oakland won't even have a team in the entire city by the end of this decade. That's much worse than having four awful ones.
Out of this group, New Orleans and Cleveland appear most ready to break out. The Pelicans have done a masterful job loading up on draft picks while they put a decent team on the floor. The Guardians are already good and as long as DeShaun Watson stops being an awful human being, he should help the Browns be decent next year.
GREATER THAN ONE BUT NOT EVEN AVERAGE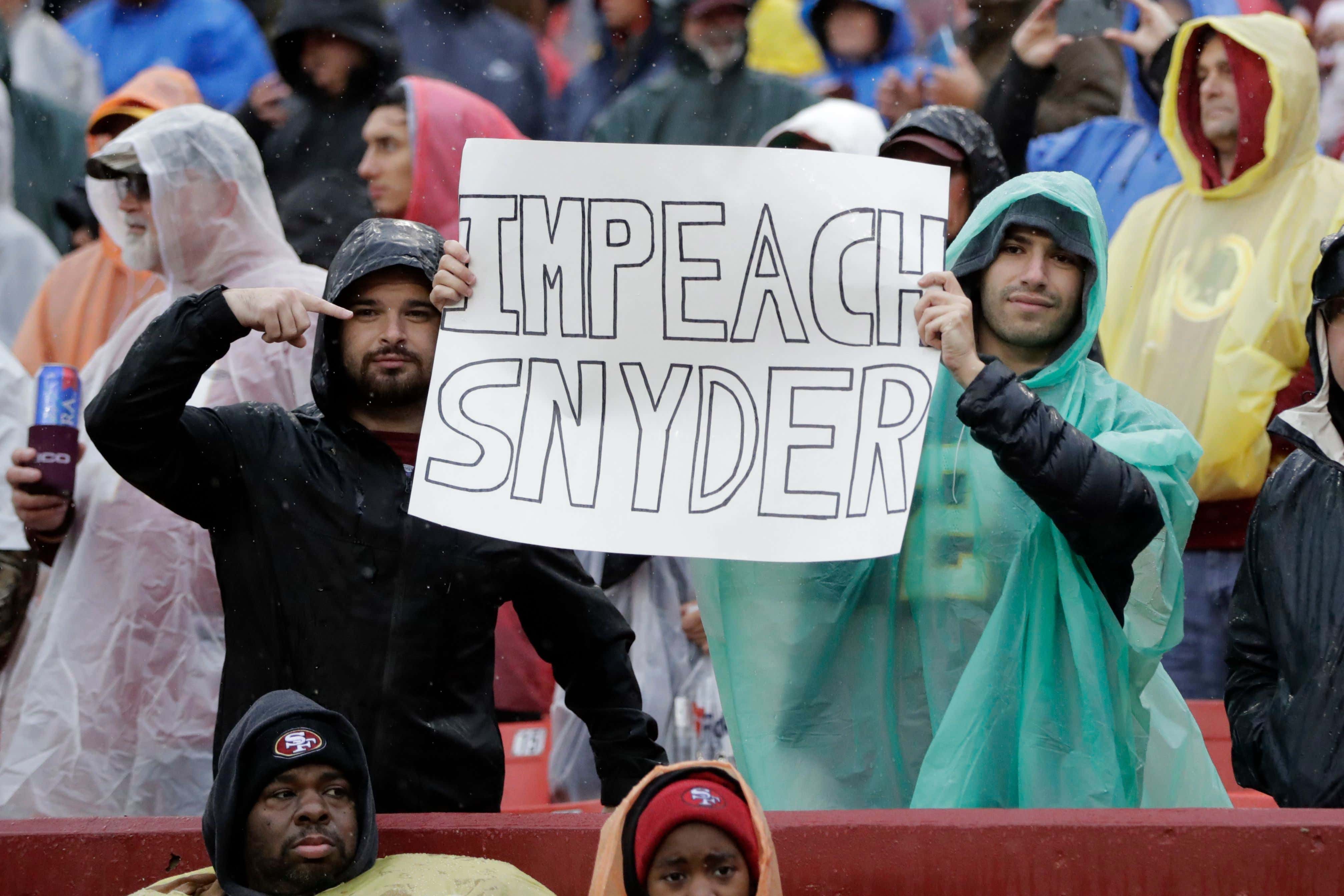 Julio Cortez. Shutterstock Images.
(tie) 29. Indianapolis (1.5)
(tie) 29. Portland (1.5)
(tie) 29. San Diego (1.5)
(tie) 29. Calgary (1.5)
(tie) 29. Buffalo (1.5)
(tie) 29. Memphis (1.5)
(tie) 29. Green Bay (1.5)
(tie) 27. Chicago (2)
(tie) 27. Washington, DC (2)
I know Buffalo is only a two sport city, but in my mind I expected them to be higher on this list. Yet another example of me wildly overvaluing the Bills. Plus, the Sabres have been terrible.
The real problem cities on this list are Chicago and Washington. Chicago even has two baseball teams! Washington, DC has been pretty dismal this decade but they just won a World Series in 2019 and a Stanley Cup the year before that. Having said that, I expect them to give Detroit a run for their money by the time the decade is over. The Nationals are AWFUL and other than the Capitals, those other teams aren't very good. Oh, and Ovechkin is 37 years old.
OK BUT NOT GOOD
Christian Petersen. Getty Images.
26. Winnipeg (2.5)
(tie) 21. Edmonton (3)
(tie) 21. Las Vegas (3)
(tie) 21. Minnesota (3)
(tie) 21. Raleigh (3)
(tie) 21. Salt Lake City (3)
20. Phoenix (3.5)
19. Pittsburgh (4)
(tie) 17. Montreal (4.5)
(tie) 17. Nashville (4.5)
Congratulation to Montreal for being the most successful one sport city. The Canadiens have been playing like dogshit the last couple of seasons but they did make it to the Stanley Cup Finals in 2021. 
Las Vegas and Nashville might be the even bigger winners in this list by the end of the year. As I said earlier, the A's are all but heading to Vegas and I expect Nashville to have an expansion MLB team playing games by the end of the decade. 
Not a great look for Phoenix to have four teams and not crack the Top 20 but with the Cardinals, DBacks and Coyotes all playing like ass, the Suns can only do so much.
GOOD BUT NOT GREAT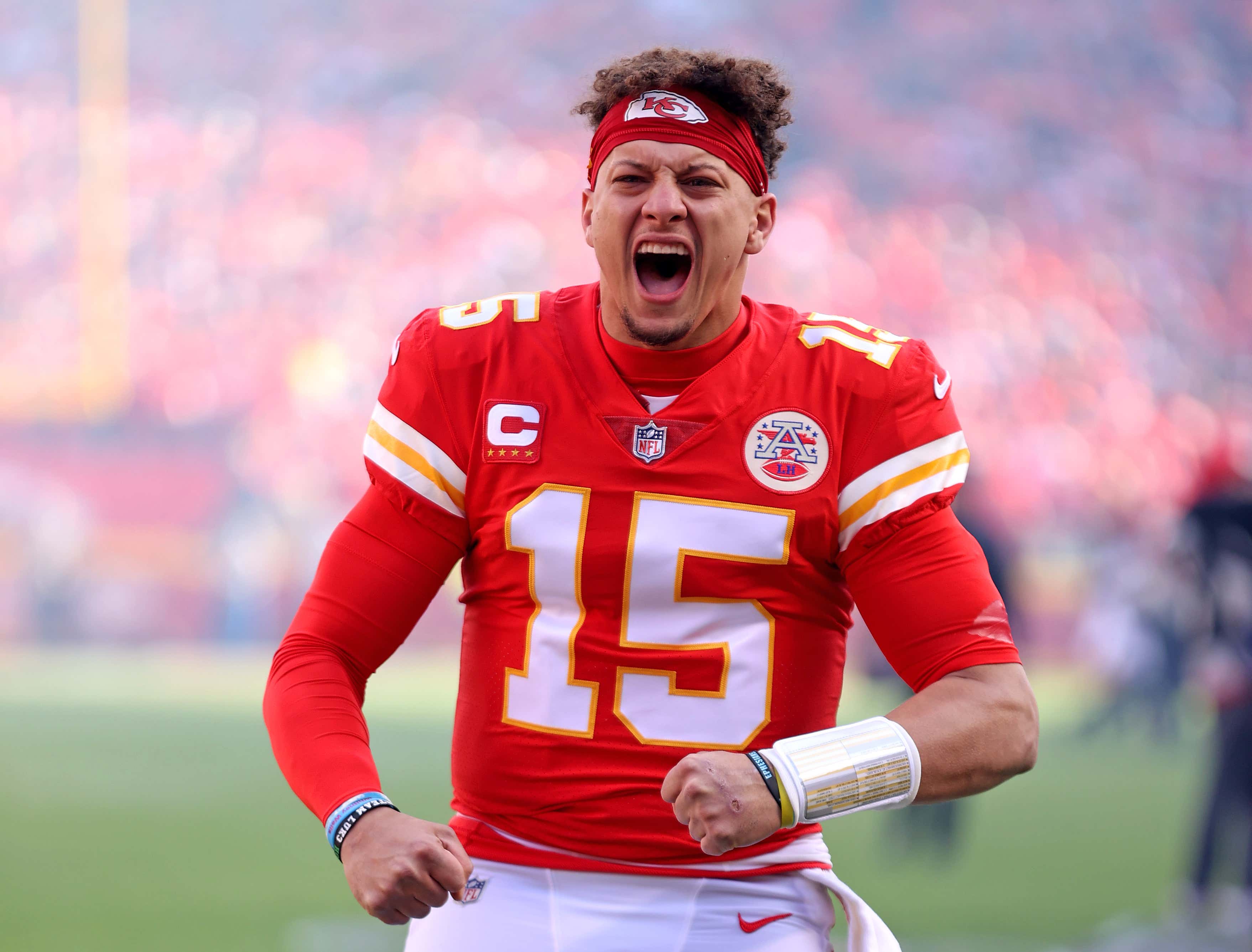 Jamie Squire. Getty Images.
16. Cincinnati (5.5)
15. St. Louis (6)
14. Toronto (7)
(tie) 12. Kansas City (7.5)
(tie) 12. New York City (7.5)
11. Dallas (8.5)
10. Boston (9)
When I think best sports cities, I immediately go to my Northeast bias. The first two cities that come to mind are NYC and Boston. It's embarrassing for NYC that Kansas City is tied with them. I counted NINE team for NYC. Kansas City only has two! I also put an asterisk next to KC because if they win the Super Bowl, they get an additional six points. That would put them in fourth place.
THE DOUBLE DIGIT CLUB
Tim Nwachukwu. Getty Images.
9. Miami (11)
(tie) 6. Atlanta (12)
(tie) 6. Denver (12)
(tie) 6. San Francisco (12)
5. Philadelphia (12.5)
4. Houston (13.5)
3. Milwaukee (14.5)
There's Philadelphia! Feels like they've been even better than the fifth ranked sports city this decade but that's just recency bias on my part. Also if they win the Super Bowl, they'll pass Houston and Milwaukee.
Impressive to see Houston and Milwaukee on this list. Neither has a NHL team and I counted Green Bay as it's own city so that means Milwaukee only has two teams represented. Every city on this list has at least one competitive team to root for. In the cases of the top five cities, they are in ring chasing mode.
THE BEST SPORTS CITIES OF THE 2020'S
Dave Sandford. Getty Images.
2. Los Angeles (34.5)
1. Tampa Bay (41.5)
You win two Stanley Cup Finals and make it to a third to start a decade, you are a lucky sports city. Mix in a Super Bowl winner along with a MLB team that makes the playoffs every year? You don't even need a NBA team to dominate this list. Yes, I know Tampa Bay isn't a city but with the Rays being in St. Pete, it best defines the region. You could take the Rays out of the list and Tampa would still win the list all on it's own. That's how great the Lightning and Bucs have been.
The Lakers and Dodgers both "won" in the COVID year of 2020 but haven't been back to their respective finals since. It shouldn't be a shock for LA to be this high on this list. I am counting eight teams for them. I wouldn't be shocked at all to see Philadelphia pass them by soon enough. The Dodgers will be great next year but besides them? The L.A. sports scene is wildly overrated. If you take out 2020, they stink. It'll get even worse if/when Shohei Ohtani leaves town after this season.
Congratulations Tampa Bay. You suffered with the Devil Rays and the Bucs missing the playoffs for long enough. You've earned this one.
Kevin C. Cox. Getty Images.