Stephen A. Smith Says There Is Nothing Wrong With Being Horny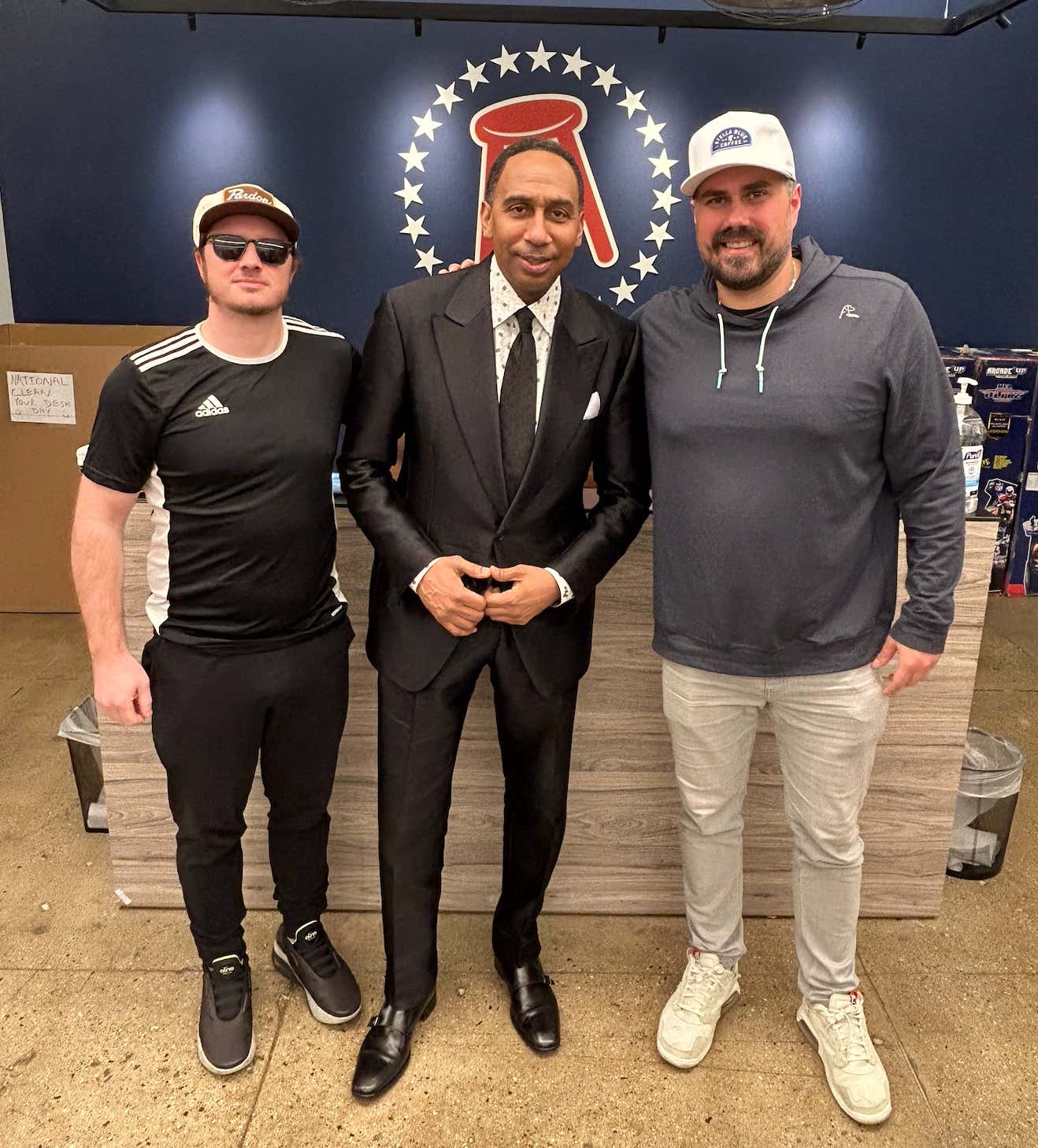 Stephen A. Smith is a legend. When he is speaking, people listen. There is no other way around it. He can be discussing football, basketball, or anything else and he will entertain the viewer/listener. 
Stephen A. Smith can even catch everyone's eye when he is talking about… being horny? That's right. Four years ago, Coley posted a blog on this very website talking about how Stephen A. is "constantly horny at all hours of all days."
Stephen A. then read that quote on his radio show back in 2019 to formally address this level of horniness…
Fast forward to today's episode of Pardon My Take, and Mr. Cat and Mr. Commenter brought this topic up with Stephen A. Smith. Is there anything wrong with being horny? The legend himself shared his thoughts on the show…
Stephen A. Smith: What I'm saying to you is this - if you're a man you should appreciate that. When you stop being horny altogether, you got problems. 
Mr. Cat: That's true, you got to see a doctor.
Mr. Commenter: That's a fact.
Stephen A. Smith: It wasn't to say that, "Oh my goodness, I'm walking around just horny or whatever." It's to say that, "Wait a minute, I'm still active, I'm still flowing, there's still blood circulating. I'm good. That's what was mean to mean."
Mr. Commenter: Thank you, because I'm not going to name any names, but there are some people in this room that shame other people in this room and they bonk them and they say, "Hey, you're too horny. I'm just a red-blooded American man."
Stephen A. Smith: No, no, no, it ain't got nothing to do with American. You're a man. I don't give a damn whether you're from Russia, Ukraine, Iraq, Iran, Saudi Arabia, it don't matter where you from. You're a man, you want to feel that way. You want to feel that blood flowing through your veins. That's it, there's nothing wrong with it, as long as you know how to act.
This is a giant stamp of approval from Stephen A. Smith. There is nothing wrong with being horny!