The 10 Most Important MLB Trades From This Century
George Gojkovich. Getty Images.
The off-season is coming to a close. Pitchers and catchers need to report to Spring Training in less than a month. While the free agent market was red-hot all winter, there is has been a noticeable lack of trades. It got me thinking about what have been the biggest trades since 2000. I don't necessarily mean the most lopsided but the ones that ended up having the biggest impact. Before we get into the Top 10, here are the honorable mentions:
(2/10/2000) Seattle Mariners trade Ken Griffey Jr. to Cincinnati Reds for Mike Cameron, Brett Tomko, Antonio Perez and a minor leaguer.
Ugh. This trade makes me so sad. Before being traded to the Reds, Griffey had missed a grand total of 8 games over the previous three seasons combined. In his eight full seasons with the Reds, he only averaged 105 games a season. He did still finish his career with 630 home runs and is 36th all-time in games played but it's impossible to look at his time in Cincy and not wonder what might have been. The Reds didn't make the playoffs once with Griffey.
For the Mariners, they did get Cameron who was a key piece to the Seattle teams that went to the ALCS twice (including the 2001 team that won 116 games). But with neither side of the trade even getting to a World Series, I couldn't put this in the top ten.
Matt Slocum. Shutterstock Images.
(12/9/12) Tampa Bay Rays trade Wade Davis, James Shields and Eliot Johnson to the Kansas City Royals for Wil Myers, Mike Montgomery and Jake Odorizzi.
Before this trade, the Royals hadn't won 85 games in 26 seasons. The next three seasons would have the Royals winning the pennant twice and the World Series in 2015. James Shields was very good for the Royals but the key piece of this trade was Wade Davis. From 2014-16, Davis had an ERA of 1.18 (not a typo) in 185 games. Not only that but in 25 post-season innings with the Royals, he had an ERA of 0.36.
Getty Images.
(7/31/2015) Detroit Tigers trade Yoenis Cespedes to the New York Mets for Michael Fulmer and Luis Cessa.
Not only do the Mets not make the World Series without Yeonis Cespedes, they don't make the playoffs in 2016 either. The immediate impact he had on a lineup that before he got there had Wilmer Flores in the cleanup spot or Kevin Plawecki batting fifth was monumental. The ending of Cespedes in Queens wasn't great as he wound up fracturing his ankle trying to avoid a boar. But in those first seasons, he turned that lineup into something to be feared overnight.
As for Michael Fulmer, he wound up winning Rookie of the Year in 2016 for the Tigers. He never quite hit the expectations Detroit fans had for him after that season but he did wind up making the All-Star team the following season and was a quality relief pitcher before being traded to the Twins last season.
Getty Images.
(12/6/2016) Chicago White Sox trade Chris Sale to the Boston Red Sox for Yoan Moncada, Michael Kopech, Luis Basabe and a minor leaguer.
Sale has obviously broken down the last few years. Moncada and Kopech have both been decent but underwhelming. But this trade has to be at least be mentioned because of Sale's first two seasons in Boston. In 2017, he went 17-8, 2.90 and a league leading 308 strikeouts. Sale wound up being runner-up to Corey Kluber for the Cy Young. The following season, he was dominant before getting hurt as the Red Sox won the World Series. Sale started the All-Star Game in both seasons. It's been an absolute disaster for him since then but those two seasons are enough to at least get a mention.
Here are the Top 10:
Christian Petersen. Getty Images.
10. (2/10/2020) Boston Red Sox trade Mookie Betts and David Price to the Los Angeles Dodgers for Alex Verdugo, Connor Wong and Jeter Downs
In a decade, this will almost certainly be higher up in the rankings. Betts is one of the best players in all of baseball and he was sent to the Dodgers for a bag of balls. I know the Red Sox made the playoffs in 2021, but this is really the beginning of the end for them. Verdugo is really good fourth outfielder option but Wong and Downs don't even appear to be Major League-calibre players. I know that the Red Sox including Price in the deal watered down what they would get back, but that's still an embarrassing return.
As for Betts? He immediately signed what anyone would now call a reasonable contract extension, has finished in the Top 5 in MVP voting twice in three seasons and led the Dodgers to their first World Championship since 1988.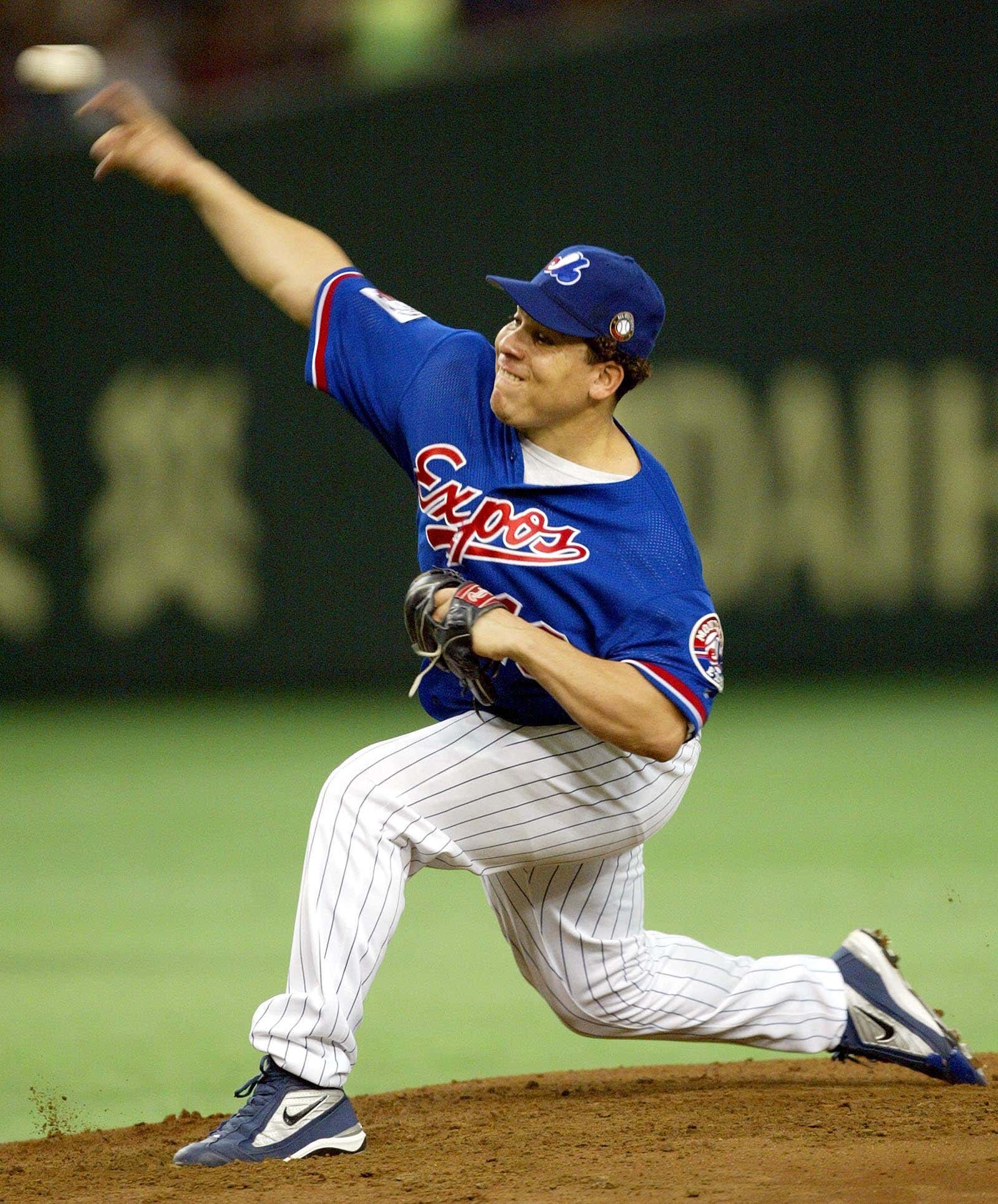 Shizuo Kambayashi. Shutterstock Images.
9. (6/27/2002) The Montreal Expos trade Cliff Lee, Brandon Phillips, Grady Sizemore and Lee Stevens to the Cleveland Indians for Bartolo Colón and Tim Drew.
I had to include this trade on the list because it's such a heist. It would have been even worse if the Indians didn't give up on Brandon Phillips too early. Colon did nothing wrong and was a good pitcher (10-4, 3.31) in half a season with the Expos. The problem was Omar Minaya, who was acting as a GM for the Expos (who were owned at the time by the MLB) gave away his entire farm system. 
Phillips went on to win four Gold Gloves for the Reds. Grady Sizemore played eight seasons in Cleveland, going to three All-Star Games and was an outstanding five tool player for them until injuries caught up with him. Cliff Lee put together one of the greatest pitching seasons in Cleveland history in 2008 going 22-3 with a 2.54 ERA and won the Cy Young. All that for a half season of Bartolo Colon.
David Zalubowski. Shutterstock Images.
8. (12/21/2007) The Cincinnati Reds trade Josh Hamilton to the Texas Rangers for Edinson Volquez and Danny Herrera.
Edinson Volquez wound up being a decent starting pitcher for a few different teams but for a short time, Josh Hamilton was the best player in baseball. Until he became a free agent, he made the All-Star Game all five seasons he was in Texas and even brought them to the World Series twice. Obviously Hamilton's career is more of a cautionary tale at this point but for those five seasons with the Rangers, it wasn't about what might be. 
7. (1/6/2012) The San Diego Padres trade Anthony Rizzo and a minor leaguer to the Chicago Cubs for Andrew Cashner and a minor leaguer.
This wasn't even the first time Rizzo was traded. He was drafted by the Red Sox but got dealt to the Padres in the Adrian Gonzalez trade. From a career perspective, Rizzo is one of the weaker players on this list. He has 283 career home runs and he's already 33 so I doubt he'll ever come close to making the Hall of Fame. But he was one of the best players on the Cubs team that finally won the World Series and in Chicago for a decade. 
6. (11/24/2005) The Boston Red Sox trade Hanley Ramírez, Aníbal Sánchez, Jesus Delgado and Harvey Garcia to the Florida Marlins for Josh Beckett, Mike Lowell and Guillermo Mota.
This was the rare trade that worked out for both teams. Hanley Ramírez was fantastic with the Marlins. He won Rookie of the Year and eventually a batting title. Aníbal Sánchez was even a nice pitcher in Miami and threw a no-hitter there.
But the reason this trade makes this list is the Red Sox haul. Both Beckett and Lowell were major contributors to the 2007 World Series title. Beckett was the ALCS MVP and Lowell was the World Series MVP. It didn't end great for either guy with Boston. Lowell got old overnight shortly after that season and Beckett was thrilled to get traded to the Dodgers after the collapse of 2011 but few trades in baseball history had such a dramatic effect on a single postseason.
Matt York. Shutterstock Images.
5. (7/26/2000) The Philadelphia Phillies trade Curt Schilling to the Arizona Diamondbacks for Omar Daal, Vicente Padilla, Travis Lee and Nelson Figueroa.
It's hard to comprehend how quickly the Diamondbacks got so good. They had already won 100 games in 1999 but couldn't get out of the NLDS. They needed Curt Schilling to pair with Randy Johnson to get them over the top in 2001. Schilling was only in Arizona for parts of four seasons and was the runner-up the the NL Cy Young twice. In hindsight, this a bad deal for the Phillies but Daal, Padilla and Lee were competent major league players. This is like the other big Arizona trade where Charles Barkley went to the Suns for a package including Jeff Hornacek. The players the 76ers got back were all fine but that's not nearly enough when you trade away greatness.
New York Daily News Archive. Getty Images.
4. (2/16/2004) The Texas Rangers trade Alex Rodriguez to the New York Yankees for Alfonso Soriano and Joaquin Arias.
A-Rod left the Yankees a broken down cheater who was just short of 700 home runs. But he was the maybe the biggest piece of the only World Series the Yankees have won in over 20 years. He won two MVP's in his time with the Yankees and had 100 RBI's seven times. Most of his last six seasons in the Bronx were an absolute shitshow but those first seven seasons were about as good as it can get.
Vaughn Ridley. Getty Images.
3. (12/4/2007) The Florida Marlins trade Miguel Cabrera and Dontrelle Willis to the Detroit Tigers for Andrew Miller, Cameron Maybin, Burke Badenhop, Mike Rabelo, Frankie De La Cruz and a minor leaguer.
If Miggy won a World Series in Detroit, he'd be number one in this list. Not only has he won two MVP's and four batting titles with the Tigers but he's also been the face of the franchise for 15 years. In what has been a stretch of lousy baseball for the Tigers, Cabrera getting his 3000th hit or 500th home run has been the rare source of excitement for Tigers fans. Cabrera has been incredible for the Tigers for a very long time. This is the greatest example of the Marlins trading away great players far too early.
The less said about Dontrelle Willis with the Tigers, the better.
Carmen Mandato. Getty Images.
2. (8/31/2017) The Detroit Tigers trade Justin Verlander and a minor leaguer to the Houston Astros for Jake Rogers, Daz Cameron and a minor leaguer.
This has to be the most lopsided trade of the century, right? Verlander has won two Cy Youngs and the first two titles in Astros history. I know people made a big deal about Verlander's World Series struggles but he was also the ALCS MVP in 2017 and the Astros would never have gotten two rings without him. His ERA in Houston in 102 starts is an amazing 2.26.
If you know who either Daz Cameron or Jake Rogers are, I'm equally impressed and disappointed in you.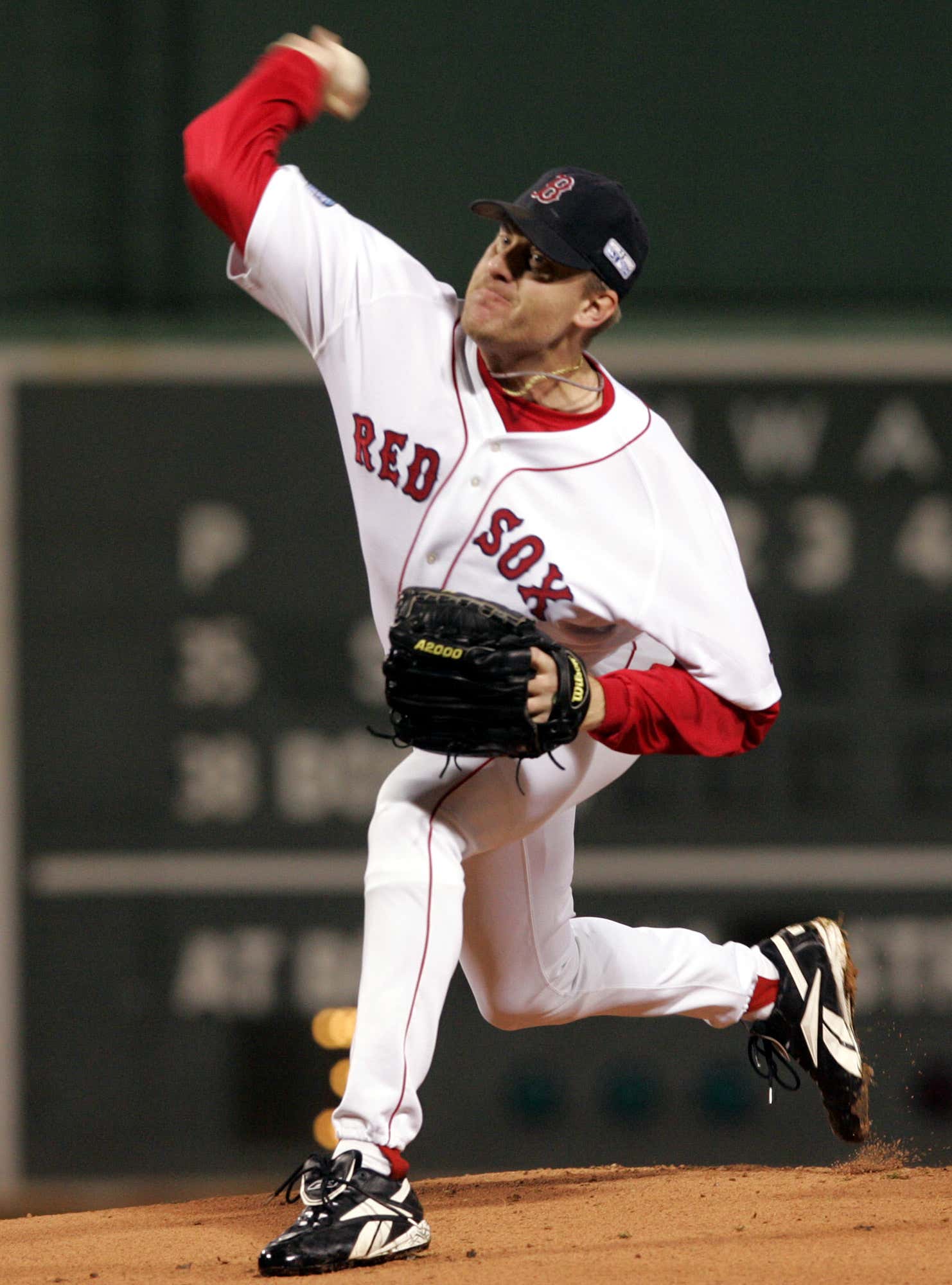 Elise Amendola. Shutterstock Images.
1. (11/28/2003) The Arizona Diamondbacks trade Curt Schilling to the Boston Red Sox for Casey Fossum, Jorge De La Rosa, Brandon Lyon and a minor leaguer.
The Bloody sock. Breaking the Curse of the Bambino. Winning ANOTHER title in 2007. He was only in Boston for four seasons but this is a bigger trade than the Miggy Cabrera one just because of the impact of his time there. Curt Schilling is the only guy on this list twice and he's not in the Hall of Fame. Whatever you may think of him personally (I think he is an ass), he more than deserves a plaque in Cooperstown.