Brad Stevens Has Officially Pulled The Trigger On The First Trade Of The Season And He's Definitely Up To Something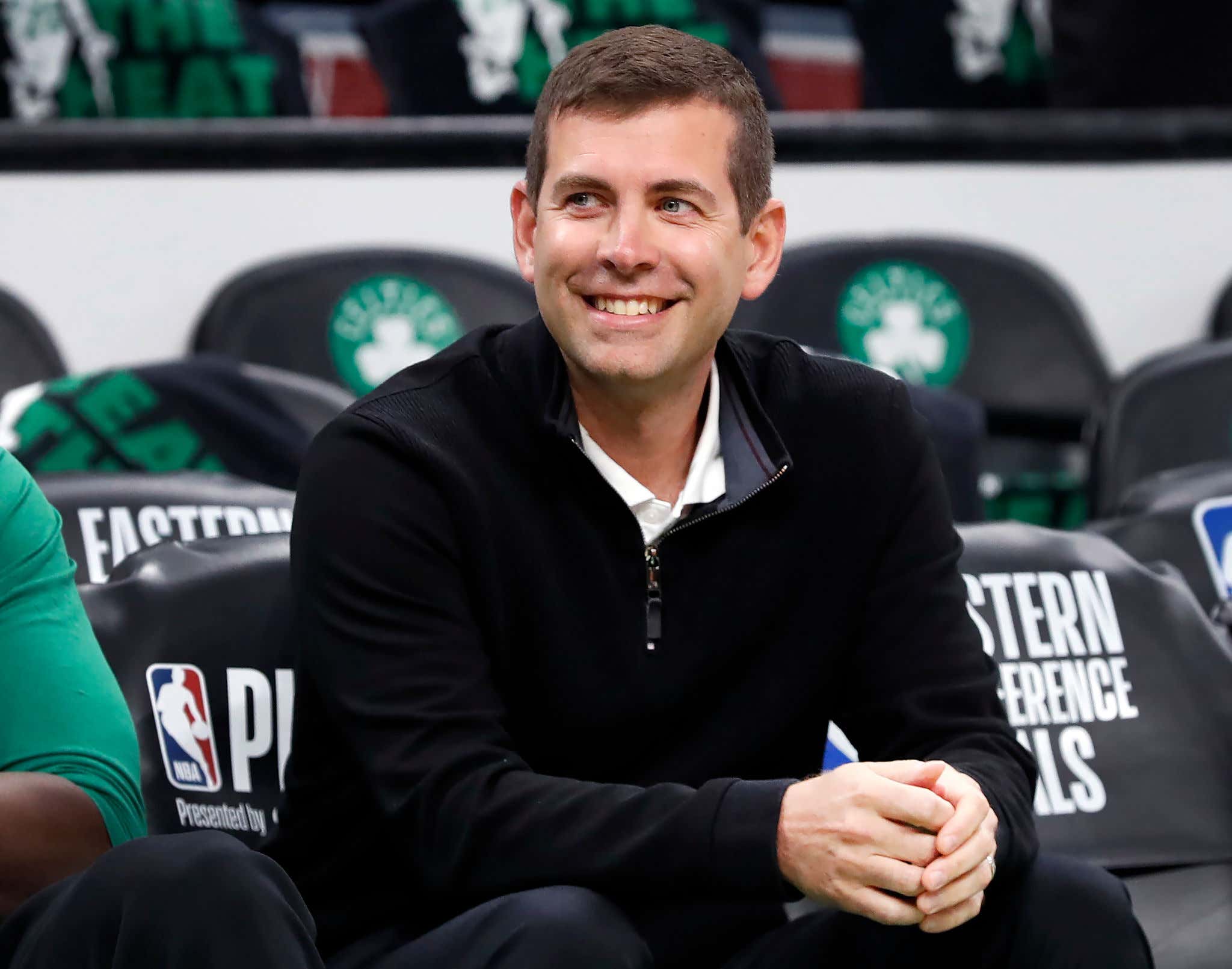 Boston Globe. Getty Images.
AND WE'RE OFF!!
OK, so maybe this wasn't the NBA trade fireworks we were all maybe hoping for, but it's something! I'll admit, the second I heard my phone buzz and saw it was a notification from Shams that started "The Boston Celtics are trading.." my heart legit stopped. To then see it was Noah Vonleh and the Celts weren't even getting anything back was for sure a relief. Sucks for the MA native in Vonleh, but he wasn't even playing. He couldn't even get on the court when the Celts were getting demolished by the Thunder earlier this week so his fate was probably sealed long ago. It's clear Brad and Pop have a great relationship given their prior deals, so I can't say this is all that surprising if you told me Brad was about to unload someone like Vonleh.
This move does make me wonder though, what's the plan? Even if you considered Vonleh a non-factor, he was still a big man. Given the health of Rob and the management of Al, I'm not sure the Celts should be in the business of giving away big body players for free. All you have now is Blake Griffin and Luke Kornet…which is a little concerning.
What this does do is open up a roster spot, and I can't imagine Brad does a move like this without having the next step lined up. My biggest deadline needs would probably be a wing/big, and now that they just lost a big I'd say that's now the most important piece. As we know, the Celts have the Juancho and Schroder TPEs, and if they want to go that route you're talking about a player who is under $7M. Here's a quick refresher on that list when it comes to frontcourt players
It's….not great. Some interesting names like Jarred Vanderbilt or Rui Hachimura, but I can't imagine those two would be readily available.
There's also a chance this spot might go to Kab (converted Two Way) or maybe someone like Luka Samanic?
Who knows. The one thing I do know is Brad does not miss when it comes to constructing his roster, and he's a man that does not operate without a plan. What that plan is, we'll have to wait and see. Given the deals he's made so far, I think it's fair to trust that Brad knows what he's doing.
So RIPIP the Noah Vonleh Celtics career. We'll always have your season high 7 points on 3-4 shooting in the 11/5 win over the Knicks. What a moment.
P.S.
It's pretty much a lock that Brad was working on this trade during the OKC blowout right? Guy was so disgusted he couldn't wait any longer. That's my GM. Love and Trust