Buckle Up, The Mets Are Reportedly "Concerned With Carlos Correa's Physical Results"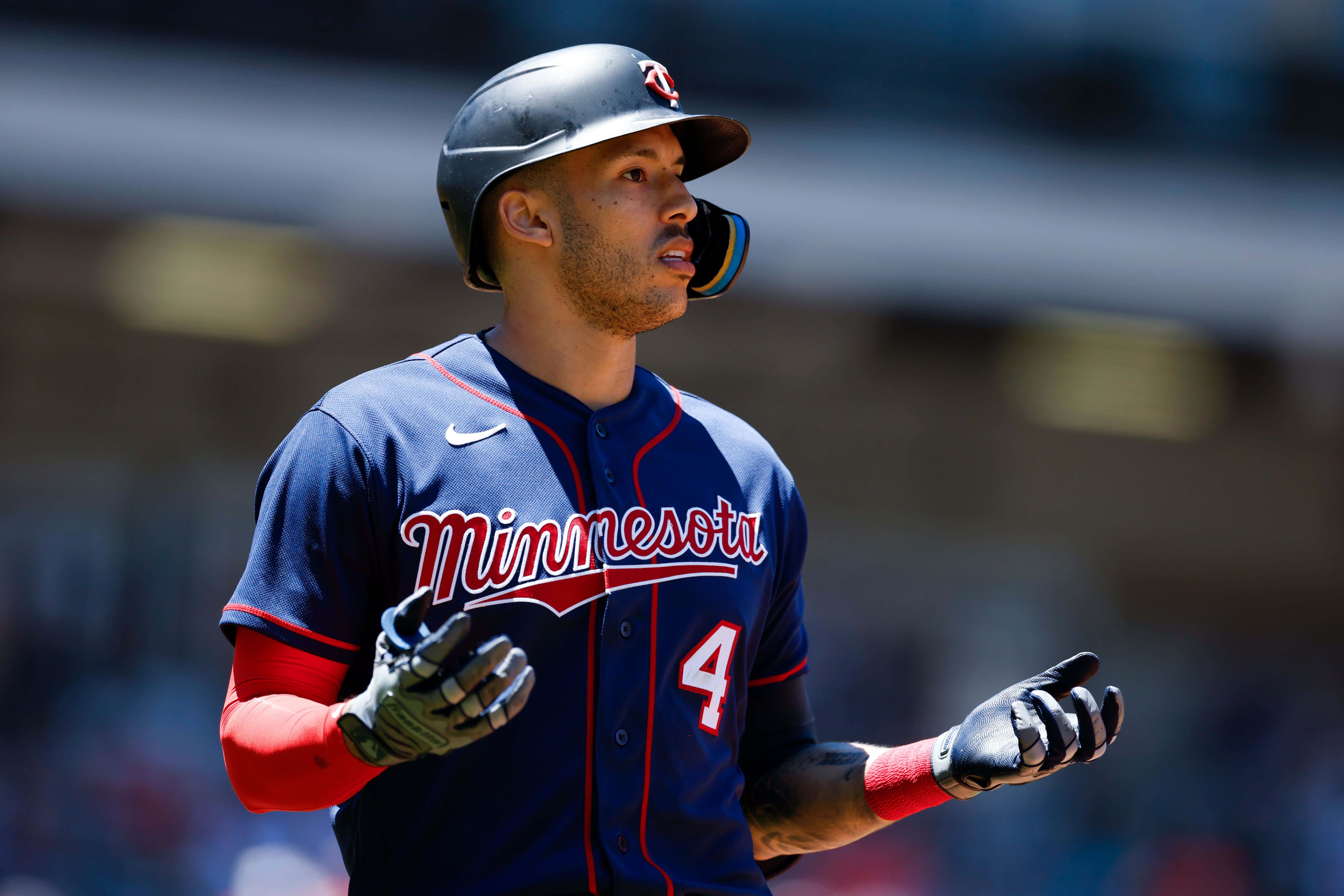 Ron Schwane. Shutterstock Images.
The Athletic- It's the physical. Again. The New York Mets, like the San Francisco Giants earlier in the week, have raised concerns about Carlos Correa's surgically repaired lower right leg, potentially jeopardizing their 12-year, $315 million agreement with the star shortstop, according to people briefed on the matter who were not authorized to speak publicly.

The parties could agree to a restructured contract if the Mets continue to express reservations about the long-term stability of Correa's leg. It might be difficult for the Mets to back out of the agreement entirely after their owner, Steve Cohen, went on record talking about the deal. It also might be difficult for Correa to re-enter the free-agent market and land a comparable contract after two clubs identified the same issue in their physical examinations of him.
Well this isn't going to be easy, huh? As if building your team around two 40ish aces wasn't scary enough for a notoriously jinxed franchise, throwing $315 million at a player with a giant red flag in his leg doesn't seem great either, even if he played 284 of a possible 324 games the last two seasons without any missed time for said leg after he hurt it almost a decade ago.
Luckily the guy paying that contract is rich as fuck and I know he will do whatever is necessary to make sure everything is fine. I'm not just talking about paying out Correa's deal if his leg explodes like Alex Smith's. I'm talking about having those sick fucks at Boston Dynamics responsible for those killer robot dogs to build Correa a new leg if he needs it. 
I know you can't buy a World Series (Source: Every mouth breather on social media who thinks that's a new take). But that doesn't mean you can't try to buy everything else that to try and win.
Or Stevie can just say fuck it, which he may do because he wants to give his father-in-law a new third baseman for Christmas, which is less than 12 hours away.
Whatever. We know what Correa can do in October. So maybe the Mets can throw the Baty/Escobar platoon at the hot corner for the regular season then bring in our offensive closer for the postseason.