The Sale Of The Suns Is Now Official And The Price Of Owning An NBA Franchise Just Went Up To A Minimum Of A Cool $4 Billion Dollars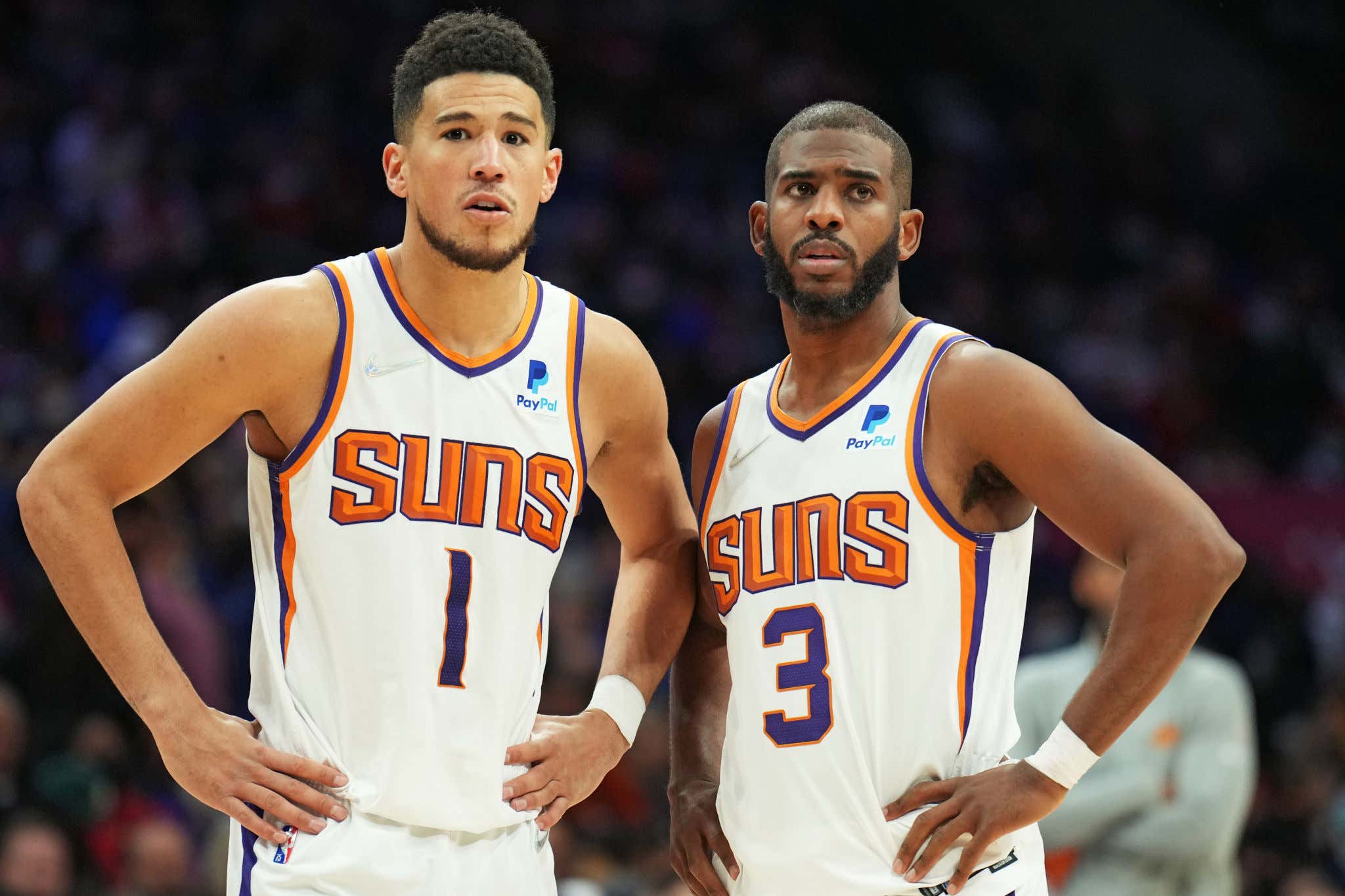 Jesse D. Garrabrant. Getty Images.
When we got the Woj bomb this afternoon that the Suns had finally been sold, I don't really think that was all that much of a surprise. That tends to be the next step when someone puts something up for sale. But what we didn't get in those tweets was what truly matters, and that's the price. The Suns are an intriguing franchise in that they play in a nice warm weather city, they're good, and whoever buys it will most likely be seen as a legit God since it will mean the official end of Robert Sarver. You could understand why billionaires were lining up to be the ones to snag it.
Thanks to Shams, we got the price
A cool $4….Billion….Dollars
If you were curious, the most recent franchise we saw be sold were the Nets back in 2019 and they fetched $3.2B. Before that there was the Rockets at $2.2B in 2017 and the Clippers at $2B in 2014. So as of now, the Suns are now the most expensive franchise in NBA history. Considering how much money is coming the league's way with a new TV deal and the fact that the talent in the NBA has never been better, this probably isn't the worst investment you can make if you have a couple extra billion laying around. I have no idea who this guy is or what his plans are for the franchise, but I do know he can't possibly be worse than Robert Sarver. 
Big time moment for Suns fans everywhere so congrats to them.
But there's another reason why this $4B number is significant. We all know the NBA is ready to expand with the two most rumored destinations being Vegas and Seattle. Well, now it's going to cost a MINIMUM of $4B just to make that happen. You know what the NBA loves? Money. Not even counting the TV money, this now pretty much guarantees an additional $8B if the league were to add two more teams. That's a pretty big deal.
Essentially, the Suns' sale set the price for anyone who wants to step up and lead the charge to bring NBA basketball to those two cities. If you were an owner who was maybe iffy on the expansion idea, I'm pretty sure you'd change your mind pretty quickly if you learned you were going to get a nice share of that $8B. To me this new price makes expansion even more likely since there will always be billionaires who want to get into the NBA club, and now that owners know how much money they'll get I can't see them rejecting the idea.
It'll be interesting to see what Mat Ishbia now does as the owner of the Suns considering the previous guy was notoriously cheap. Given that Chris Paul is entering the final stages of his career, they are going to have to find ways to replace him eventually. With Booker, Ayton, and Bridges all signed long term, the Suns will most likely be a tax paying team for the foreseeable future. Is he going to go the Warriors route where money means nothing as long as you're winning? Or, will we start to see him cut costs once CP3 is gone? How does he feel about paying Ayton that max money? Will the Suns now be players in the free agent market? Time will tell!
But seriously, I'm happy for any Suns fans out there. This is something they've all wanted for decades. I remember being at ASU almost 20 years ago (god dammit) and people were ready for Sarver to be out back then. It may have taken a little while, but it finally happened.