Messi's Destiny - The Greatest Player Of This Era Ended The Debate And Is Bringing The World Cup Home To Argentina
There it is. The 36-year wait is over. The Messi destiny happened. He needed this. The World Cup title was the only thing he was missing. Not anymore. Let me tell you, he won this match for Argentina. The two goals. The fact he drilled the first PK during the shootout. This was Messi's World Cup and today was Messi's moment. It was just an awesome, chaotic back and forth with him and Mbappe. That's what a World Cup final is supposed to be. 
But now there's no debate. Messi is the greatest player we've ever seen. I don't know if he's better than Pele or Maradona or someone like that. I wasn't alive to see them. But there's no question. Messi is the greatest player of this era. His legacy is cemented. He brought a World Cup title back to Argentina. 
I still hate it was decided by PKs. I wish we had golden goal. The World Cup title being decided on a shootout is still wild after playing for two hours. Imagine if we got a Messi walk off? That would have been the only way to top it. But he has his iconic moments. He has his iconic pictures now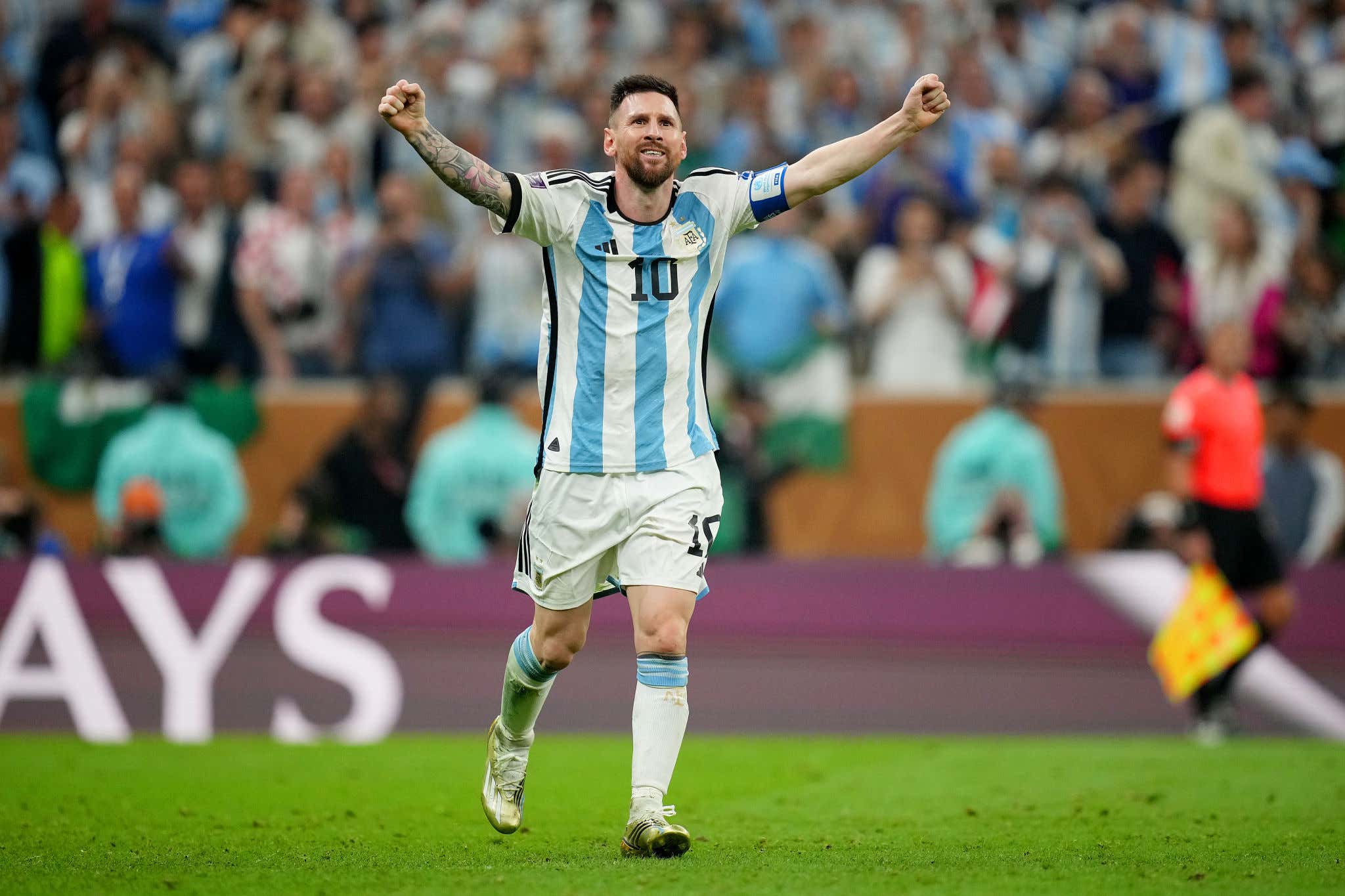 Alex Caparros - FIFA. Getty Images.
DeFodi Images. Getty Images.
He even broke out the Maradona tribute after they won: 
Don't get me wrong, Martinez made the saves he had to during the shootout, but this was Messi's moment. 
The two best players in the world dueling each other. The greatest player we've seen won in the single best World Cup match I've seen. Messi did it. Argentina did it.