The US House Of Representatives Have Concluded That Dan Snyder "Permitted And Participated" In A Toxic Work Environment, And That It Was Partially Covered Up By The NFL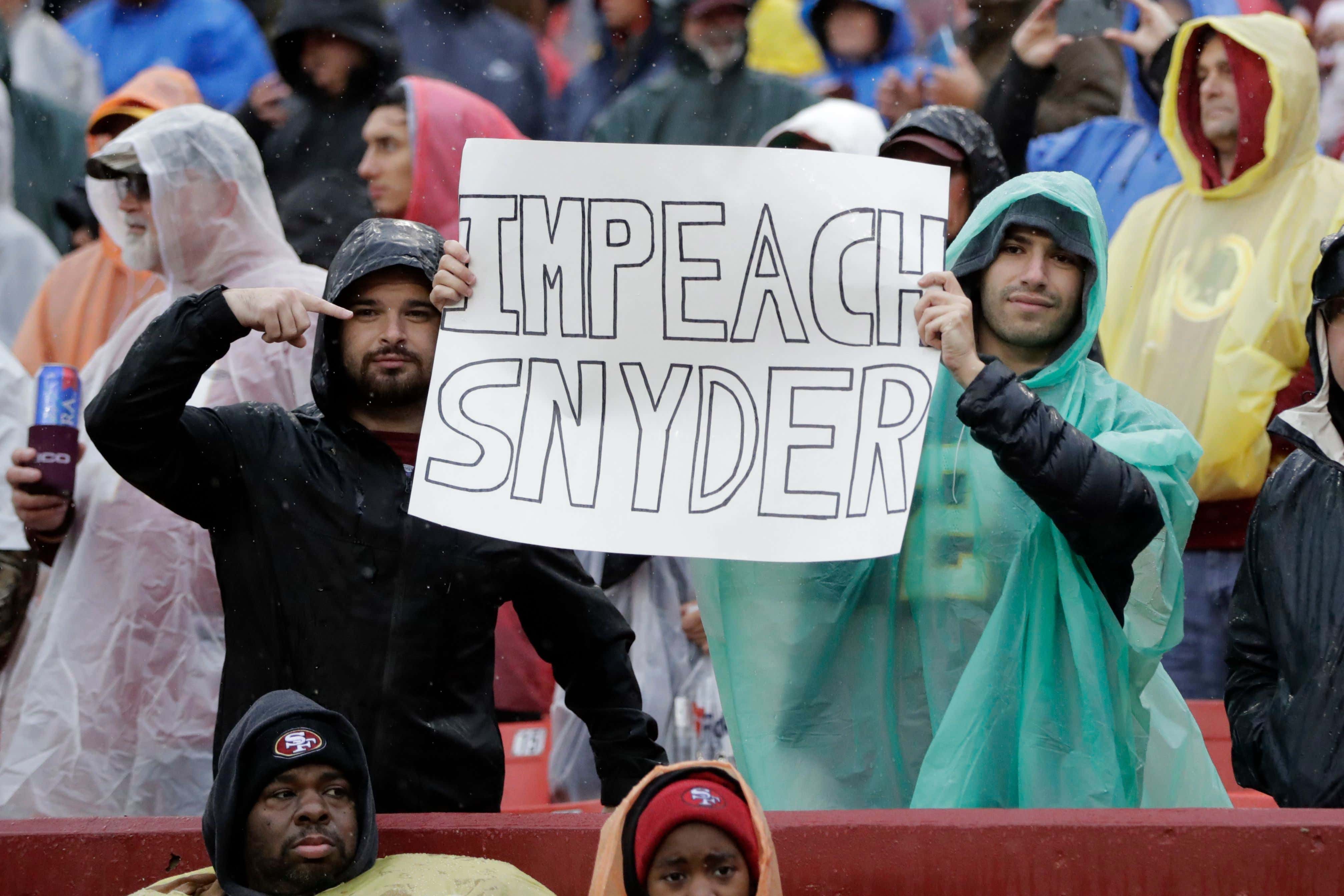 Julio Cortez. Shutterstock Images.
ESPN - Washington Commanders owner Daniel Snyder "permitted and participated" in the team's longtime toxic work culture and obstructed a 14-month congressional inquiry by dodging a subpoena, working to dissuade and intimidate witnesses from cooperating and claiming more than 100 times in testimony that he could not recall answers to basic questions, according to the final report of the U.S. House of Representatives Committee on Oversight and Reform.
The committee's 79-page report released Thursday also comes down hard on the NFL, concluding that the league was complicit in Snyder's efforts by not cooperating with the congressional inquiry and by burying a 2020-21 investigation of the Commanders' workplace led by attorney Beth Wilkinson, the results of which have never been fully released.
"We saw efforts that we have never seen before, at least I haven't," said Rep. Carolyn Maloney, D-New York, who chaired the committee. "The NFL knew about it, and they took no responsibility."
Another day, another report of Dan Snyder being the absolute worst to ever do it. The House Oversight Committee released their report today and basically to summarize, it's more of the same. Snyder was complicit in allowing sexual harassment to occur under his watch and turned a blind eye to it. Nothing we haven't heard before, but also something you should never hear. And that's the main sticking point for me- the fact it's more of the same, the fact multiple investigations turn up with the same results, that's telling. It's not someone with an agenda or vendetta, it's different investigations, different reports, all concluding Dan Snyder is a fucking piece of shit.
The HOC report also touches on the Wilkinson Report. If you recall, the Wilkinson Report was another independent investigation launched by the league that they then never released at all. They swept it under the rug and gave Dan a slap on the wrist and thought that would be the end of it.
"The NFL chose to bury Ms. Wilkinson's findings and whitewash the misconduct it uncovered," the committee's report says. "Rather than seek real accountability, the NFL aligned its legal interests with Mr. Snyder's, failed to curtail his abusive tactics, and buried the investigation's findings."
There's a lot of other nuggets in today's report as well. 
Bruce Allen testified Dan is the reason for the Trent Williams debacle:
Dan hired a PI to follow Bruce Allen:
Dan claims he doesn't have email:
Dan leaked the emails that got Gruden fired:
And overall, Snyder is to blame for the toxic workplace and everything that happened was under his watch.
Hopefully by this time next year we will no longer have to discuss this asshole anymore. What a tremendous waste of life he is. So close to being done with him for good. So close. Sell the team, man. Just sell the team.