Very Cold Stove: Red Sox Vastly Overpay For Old Free Agent Reliever Chris Martin
This might not be a terrible signing if the Red Sox were a piece or two away from being a serious World Series contender. The Astros re-signed Rafael Montero to a 3 year/$32.5 million dollar extension (which still seemed really high) and I have far less of an issue with it. However, the Red Sox are a couple starting pitchers, a DH, infielder and half of a bullpen away from competing seriously. 
Oh yeah, Chris Martin is also going to be 37 next year and never had has overpowering stuff. This isn't a great reliever going to Fenway. This is a nice arm to fill out a bullpen. He's fairly anonymous and even though I work for a sports website, this is the only picture of this Chris Martin that we have rights to use for free. I do have many other pictures of the Coldplay Chris Martin so I'll be using those for the rest of this blog.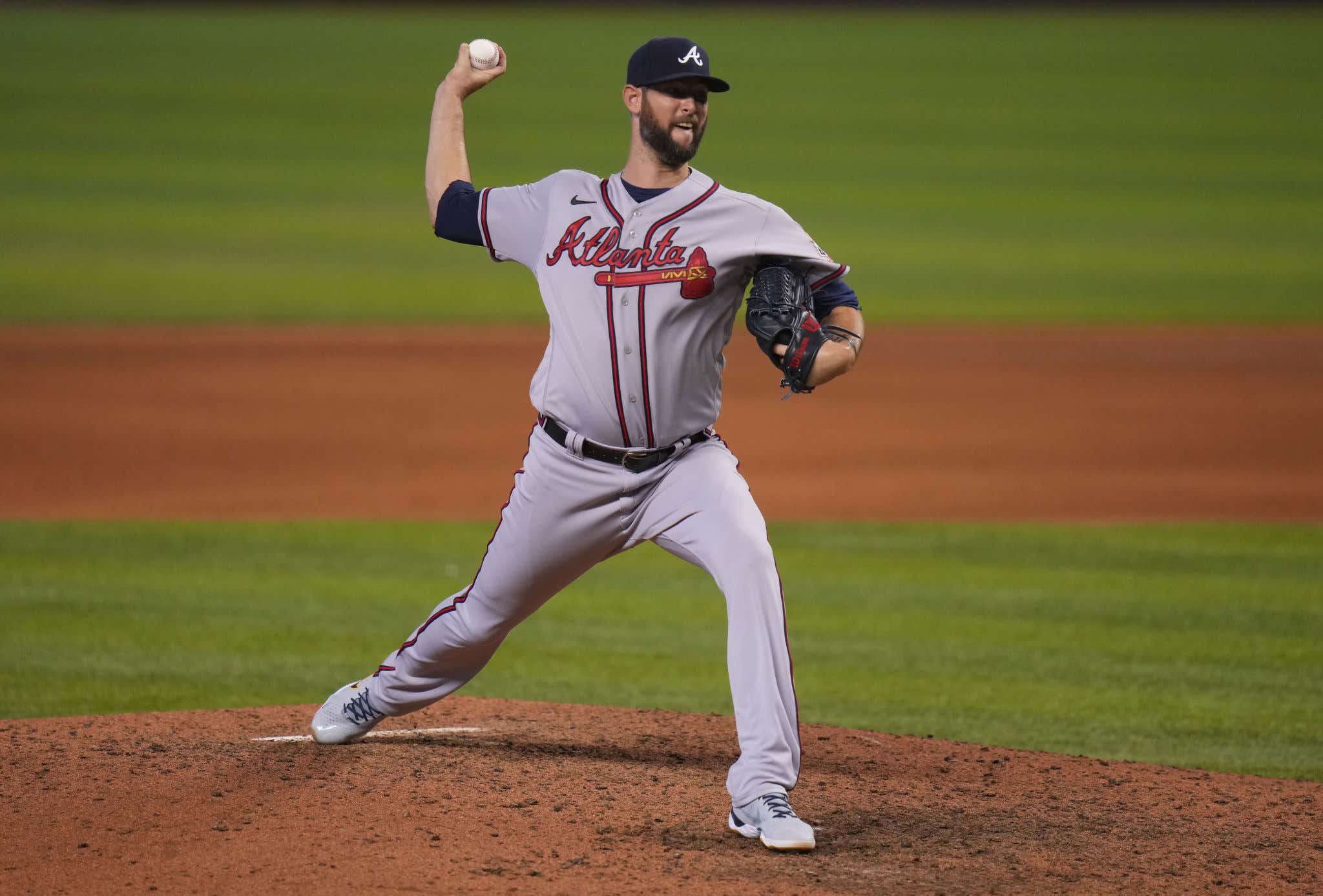 Mark Brown. Getty Images.
This is a Red Sox bullpen that was pretty terrible last year and I'm probably being kind. They had a bullpen ERA of 4.59 which was 2nd worst in the American League. The Red Sox obviously need bullpen help and if they were working with an unlimited budget, I'd applaud the move. But that's not the case and I am not sure those resources are best spent on a guy nearing 40 who is, at best, a 7th inning guy.
Mike Lawrie. Getty Images.
To be fair to the Red Sox, it is a good thing they are signing players. My issue is Chaim Bloom seems hellbent on only signing these role player types. I don't know if the analytics or ownership is having steer clear of premium players but after an off-season of signing players like Rich Hill and re-signing Enrique Hernandez; Chris Martin (and before him Joely Rodriguez) isn't what this fan base is looking for. I'm not forgetting about the Trevor Story signing but even that felt like sloppy seconds after missing out on the better infielders like Carlos Correa and Corey Seager.
Gilbert Carrasquillo. Getty Images.
Ideally, you have a player like Martin in your farm system and you're not spending almost $9/million a year on a middle reliever. But the pitching depth for the entire organization was exposed last season when you had players like Conner Seabold starting games and retreads like Hansel Robles and Jeurys Familia taking up space in the bullpen. 
The Red Sox do need to sign players obviously and not every signing is going to be a Justin Verlander or Aaron Judge. I get that. There is great value with adding to depth. But if the team is truly being honest with itself, shouldn't these resources be spent…literally anywhere else? 
Ian Gavan. Getty Images.