INSANE STORY: FBI Agents Bust Yasiel Puig At The Center Of An Underground Gambling Operation And It Definitely Sounds Like He's Going To Prison
MLB Trade Rumors - Former major league outfielder Yasiel Puig pled guilty to lying to federal agents during an investigation into an illegal gambling operation, according to a press release from the U.S. Attorney's Office in the Central District of California. The official charge, making false statements, is a felony that can carry a sentence of up to five years in federal prison.
Absolutely insane story dropped today with Yasiel Puig basically headed to prison for illegal gambling. Or something like that. It's newsworthy enough for you to read the full thing for yourself. Bunch of legal mumbo jumbo and facts and timelines. On or about. WHEREIN. Shit that lets everybody know This Document Means Business. 
And before I continue - this represents a uniquely-opaque-grey area for me as a blogger now that my employer is subject to the broad and robust scrutiny of state gaming regulations. Sensitive stuff made more sensitive if you don't have the luxury of "career" options. 
Even so. Get a load of this shit:
The biggest takeaway is that it's against the law and you should never gamble illegally. Second biggest takeaway is that Puig has a very itchy trigger finger on the parlay cards. Just absurd volume by all measures and cultural standards to register 899 wagers in less than 3 months. At that level you can't even refresh box scores much less bootleg a VPN on the clubhouse wifi. 
Speaking of box scores, Puig's power numbers plummeted in the 2nd half of 2019, but his batting average skyrocketed. He hit .350 in September over 20-something games which makes me wonder if he bet himself in a hit-prop after getting traded to Cleveland. Like there's such a clear departure from slugging towards batting average that I'm forced to ask the question. Somebody else can answer but right now I'm the one asking. 
Here's another - was Puig tailing Stuckey on the tennis plays? Because that might be the only sensible thing going on here. And if you understand that reference then, yes, we just bonded. Those late night/early morning WTA runs of the mid 2010's would've crashed the original Covers server but I digress. 
Point is Yasiel Puig is basically Al Capone in the sense that if you told me Puig was going to jail, I'd definitely assume it was for killing a guy where as underreporting Adjusted Gross Income would probably be in the 26-40 range but not outside top 50.
Allegedly.
Anyways I say all this just so I can get to the point where I post his highlights. 
Sad story but I'm an opportunist. Someone in Hollywood reach out. I've got a working screenplay for The Longest Yard part 2 except it's slow pitch softball and an actual documentary. There's a couple guys that flamed out of MLB due to extensive steroid use that committed felonies on roid rage. At least one Miami HGH dealer. The front office nerd from the Cardinals that hacked FEMA is the 1st base coach. We got a heated competition in RF between an established veteran and a rookie inmate, both former Illinois governors. Tim Donaghy, seeking redemption through relentlessly honest sports officiating, calls an even strike zone. La Russa moonlights as the volunteer bus driver while Esteban Loaiza anchors a rotation that averages a shade over 12-years in time served. Do they have what it takes to beat a prison guard team exclusively comprised of Atlanta Braves pitchers from the Bobby Cox era?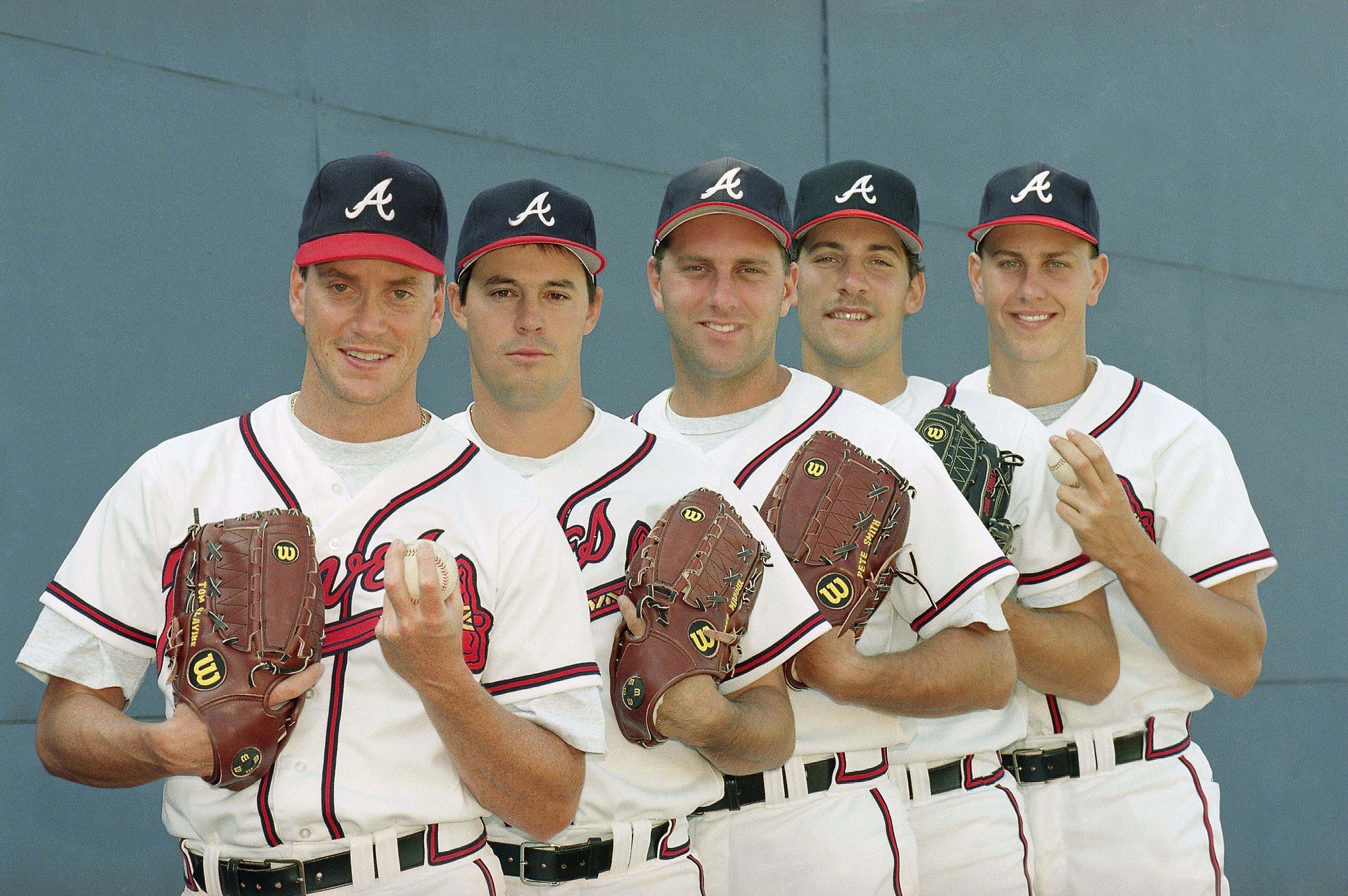 Kathy Willens. Shutterstock Images.
IMDB scores it in the low 5's despite a career performance from Sandra Bullock as a local MILF. She ultimately lands her own spinoff on Paramount+ but turns it down to focus on a new life with lefty specialist Mike Remlinger. Meanwhile the Astros sign one of the movie extras to a minor league deal after seeing something they liked from a deleted scene on the director's cut DVD. Six months later, he wins a decisive ALCS game 5 in New York that was just close enough to guarantee another decade of Aaron Boone and Brian Cashman. 
Most unbelievable thing I just said is casting these legs.