Girl's Legs Straight Up Stop Working After Idiot Friend Tries To Give Her A Hug During The New York City Marathon
Harsh title? Probably, but sometimes the truth hurts. As does @jamie_runnergirl's ankles after that hug. Look at these things...
.
.
.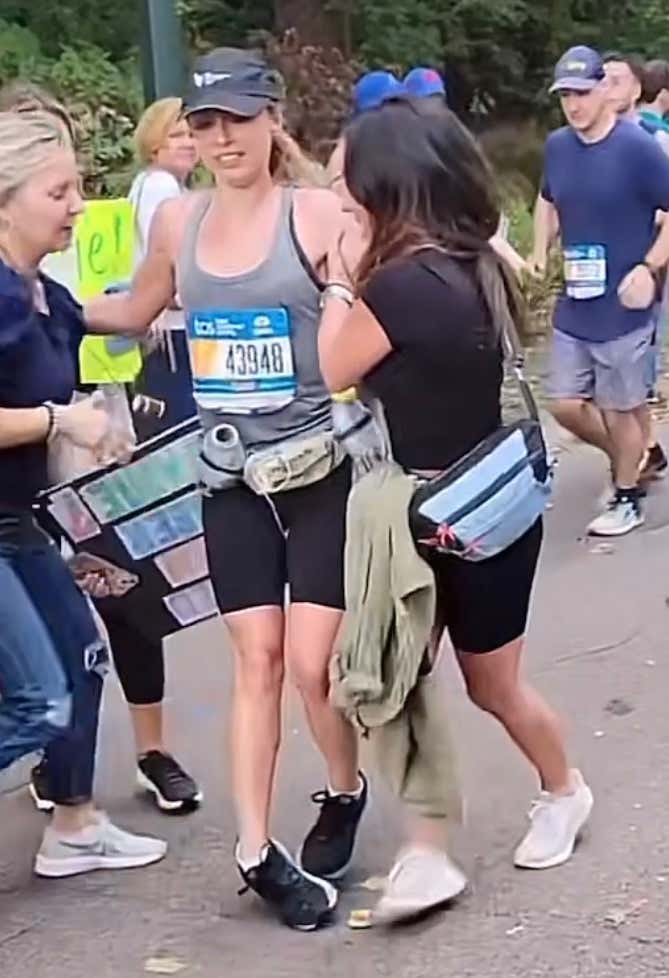 You'd think she was a descendant of FDR himself. I mean how her friend didn't know that jumping on her at MILE 24 of the New York City Marathon was a bad idea is beyond me. I get that it's exciting but still, let her finish! She's almost there. At one point I thought her ankles had straight up snapped but she managed to straighten them out on her way to the sideline…
Barely. I think it's one of those things that once your body is moving in a certain way for a certain period of time, you can't just stop. That or she was exhausted which is the more likely scenario. 
Regardless, Jamie finished the race so congrats to her. Now all she's gotta do is set some ground rules for her spectators next year and she'll be good to go. That's it for this one. Thanks for reading.