Hank Aaron's Home Run Chase Of Babe Ruth To Be Made Into Feature Film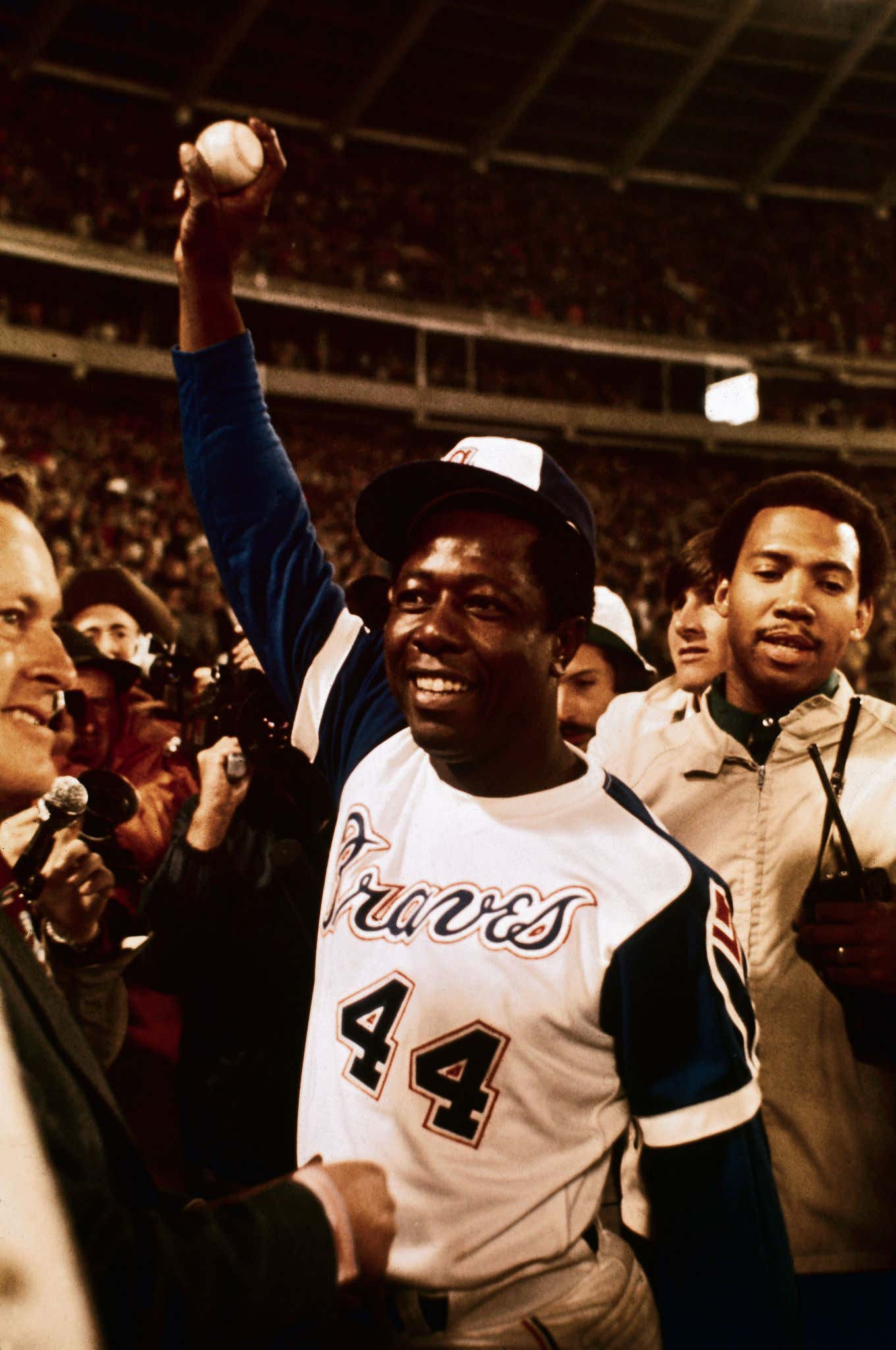 Bettmann. Getty Images.
SOURCE - The attempt by Atlanta Braves slugger Henry Aaron to break Babe Ruth's hallowed record of 714 career home runs, and the armed guard from the Atlanta police department assigned to keep him safe 24/7 amidst racist hate mail and death threats, will be turned into a feature film.

They are planning to release the film to coincide with the 50th anniversary of Aaron's home run, which he hit on April 8, 1974. Tonight, his memory will be honored before Game Four of the World Series with the awarding of the Hank Aaron Award that goes to the outstanding regular season offensive performer in the NL and AL.
They are looking to call the movie "715!" which is…not great. But other than that, this looks legit. It's being written by Geoffrey Fletcher who won an Oscar for Precious and is being produced by Mike Tollin who also produced The Last Dance for ESPN. This won't be a documentary however and will focus mainly on the relationship between Aaron and his personal bodyguard he had when he started to get hate mail and death threats because he was about to pass the white Ruth.
I love to see Aaron get his due. People remember Hank Aaron, but it's the same way they remember Roger Maris: for a home run chase where the great Babe Ruth was defeated. But Hank Aaron was a much better player than that one great achievement.  Aaron was remarkably consistent and durable. He had 89 or more RBI every single year from 1955-71. He had 40 or more home runs in eight different seasons but never hit 50.
That he had 20 great years but never a monster season somehow made him less valued than he should be. Yes, he only won one MVP award but he got MVP votes in 19 different seasons! He's still the all-time leader in RBI with 2,297. No one is going to catch him for many years either. Miguel Cabrera is the active leader in RBI and he is likely entering his last season and he has 1,847. The next active player? Nelson Cruz with 1,302.
I hope this is a stronger movie than 42 was. That felt too Disney and maybe had to cover too much ground, The best biopics/historical movies are ones that really focus on a brief moment in time as opposed to having to jam in an entire life into 120 minutes. When it's just important part of someone's life, it so much less rushed and the story has the time to told properly. As for the title, I would have went with The Hammer but I'll still go see 715!.