James Harden Is Feeling Extra Sassy This Season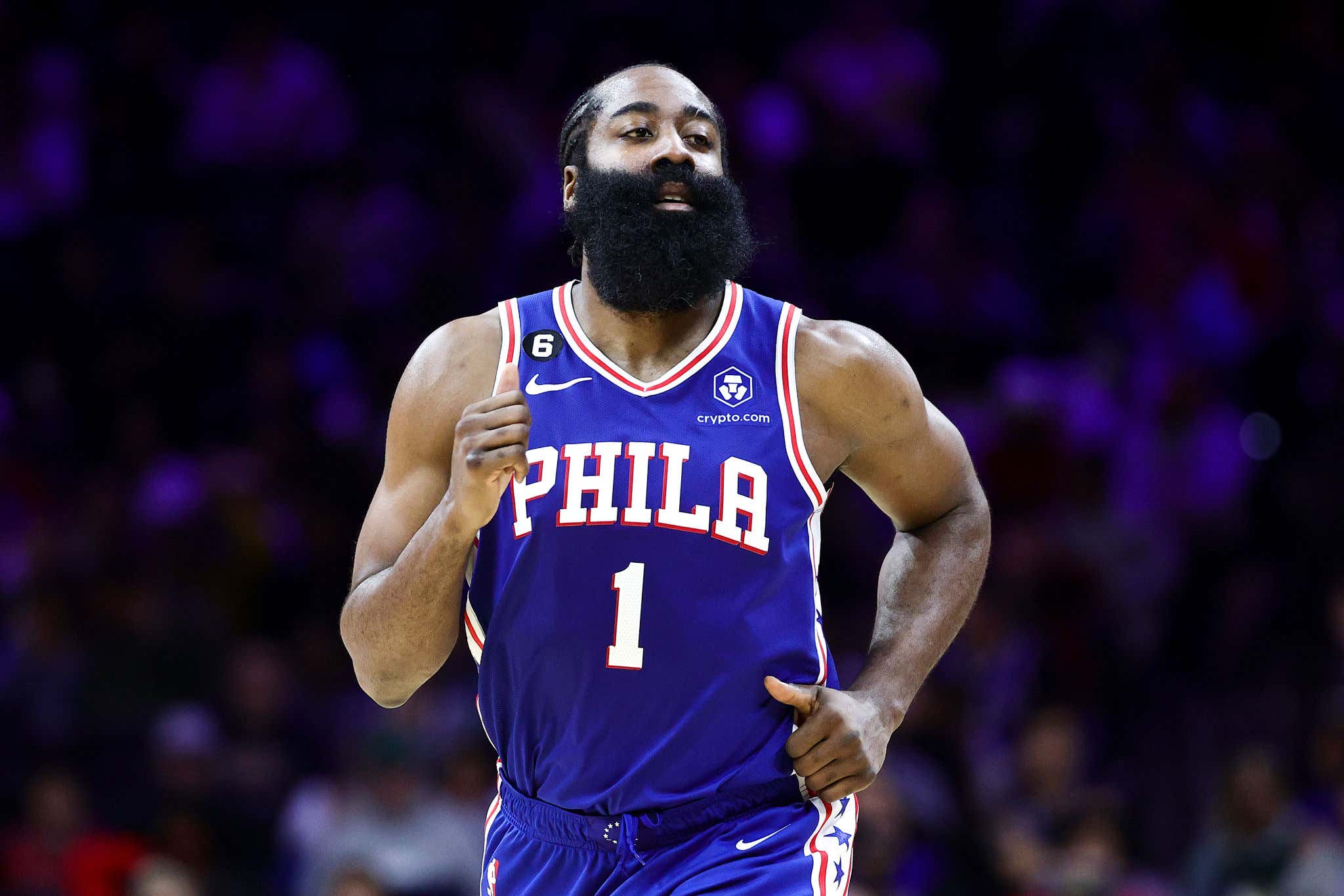 Tim Nwachukwu. Getty Images.
The Sixers have had a rather…how do you say…dog shit start to their 2022-23 season. The good news is that it's the NBA and nothing that happens in October matters. We're still a month away from when Embiid finally plays himself back into shape, and we're still 2 months away from when you actually have to start caring. 
So 3 losses to start the season might be reason enough to call into sports talk radio and scream to trade the whole team and fire the coach, but it doesn't actually matter. What does matter, however, is that James Harden is looking extra sassy so far this year. 
Shoutout to Kate Scott for the "who won the trade" call. Especially considering this is how Ben's night went against Memphis. 
Yikes. Hate to see it. But at least he doesn't have to miss crucial free throw after crucial free throw late in the game if he already fouled out. Galaxy brain decision by Ben here. 
But back to things that matter like the fact that we've been getting vintage James Harden to start off this season. 4 games so far this year and he's had nights of 35, 31, and 29 points. I know he ended up missing the shot after sending Marcus Smart to Rhode Island, but drilling this one was proof that was just some first game rust he still had to knock off. 
Vintage Beard already and Joel Embiid is still wildly out of shape. I'm sorry but the way the stars are aligned right now, I just find it hard to believe this Sixers team won't be a death machine by the time Christmas rolls around. Could be wrong about that, but I doubt it.