Last Minute Costume Ideas To Save Your 2022 Halloween
Halloween seems to always have the same recurring costumes every year. The ladies are devils, barbies and aliens. While the fellas seem to just toss on a jersey and call it a night. It's boring, bland, and half assed.
Which is why I decided to compile a list of easy and trendy costumes for you to choose from this Hallo-Weekend.
Solo Costumes
 Julia Fox-
Edward Berthelot. Getty Images.

Julia Fox might just be the easiest costume you can throw together last minute. You can just throw together some black leather ensemble from your "going out clothes" and do her signature "bold" eye look to tie it all together.

Elvis- 
Giphy Images.
One of this year's box office hits. Buy a jazzy from the thrift store. If you can't find a jazzy suit any regular suit will do, just add tassels and gems to the sleeves and pants. Buy some fake sideburns and those classic sunglasses. Then, slick your hair back and give it the ole Elvis twist in the front and you're good to go. 
Max (Stranger Things) -
Giphy Images.
The key component is the 80's headphones then just dress like your parents did when they were 15. 
Top Gun-
Leather Jacket. White Shirt. Jeans. Mustache. Aviators. Boom, Maverick. 
She Hulk-
Giphy Images.
Although it's a pretty brutal show, it would make for a good last minute costume. Dress like a lawyer and cover yourself head to toe with green body paint. 
Elizabeth Holmes (The Dropout) -
Giphy Images.
The key is the black turtle neck and red lipstick. Pair it with a matching black suit, and you're in business…unlike her.
Duo Costumes
Johnny Depp & Amber Heard-
ELIZABETH FRANTZ. Shutterstock Images.
One person dresses as Captain Jack Sparrow with a suit jacket on and the other wears a colonial type blouse with a pencil skirt and on the ass of the skirt draw in some shit stains. 
Kim and Pete-
Shutterstock. Shutterstock Images.
We all know at least 3 Pete Davidsons in our lives. You really don't have to do much to be Mr.Davidson on Halloween. Just dress like a chill ass dude and put some dark makeup under your eyes. As for Ms. Kimberly, her recent style is really just shapewear on top of shapewear with heels and fast shades. 
Don't Worry Darling-
To be Alice, all you need is a white dress and your hair in a half up half down do with blood staining the stomach of your lovely gown. 
As for Jack, think Mad Men and add a briefcase. 
Cassie & Maddy (Euphoria) - 
Super simple last minute costume to do with your bestie. I hate that I just used the word "bestie." But, these outfits can literally be bought at any store you go into right now just make sure you buy two separate colors and don't get with each other's exes.
Pam & Tommy- 
Giphy Images.
Tommy's going to need to be covered in tats with a chain necklace, wife beater, and maybe leather pants if you're into it. 
When it comes to Pam, it's all about the eyebrows. Everything else can just be your regular going out style with maybe a corset top. 
Beth and Rip (Yellowstone) -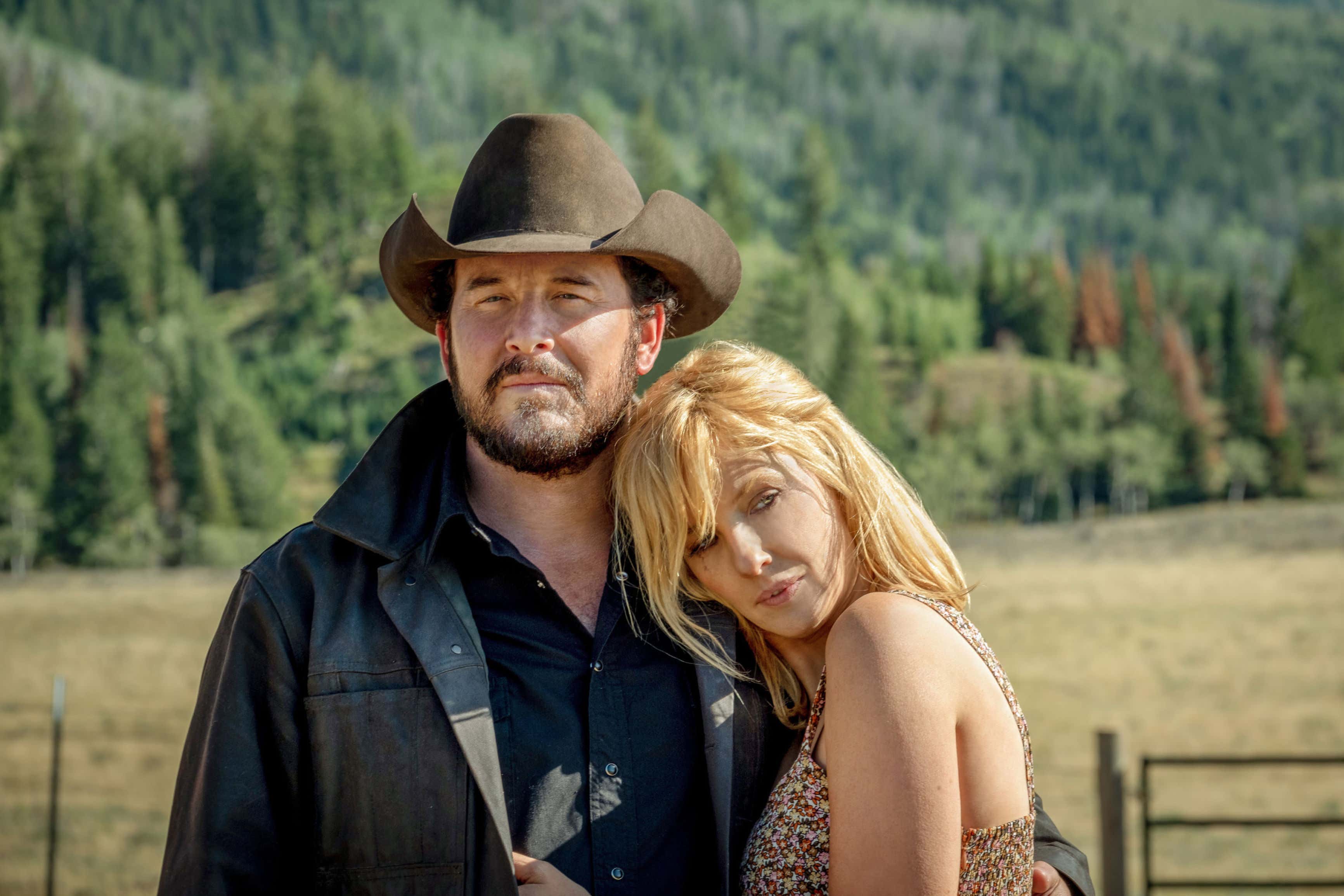 Danno Nell. Shutterstock Images.

Beth will need a sparkly cocktail dress paired with a fur coat and cowboy boots & Rip is literally just a cowboy.