2022 MLB Playoffs - Meet The Tampa Bay Rays
This is a blog series I put together on the 8 MLB Wild Card playoff teams. 

Hopefully it helps improve your MLB playoff experience whether you're a diehard like me or just getting into the season and don't know where to start. 

And of course - follow Starting 9 for world class MLB playoff coverage. One of us actually won this tournament a couple years ago so we kinda know what we're talking about.

Let's get into it:
But first you guys should know I'll be streaming Cards vs. Phillies today at 1pm central in the first ever Starting 9 Carl-Cast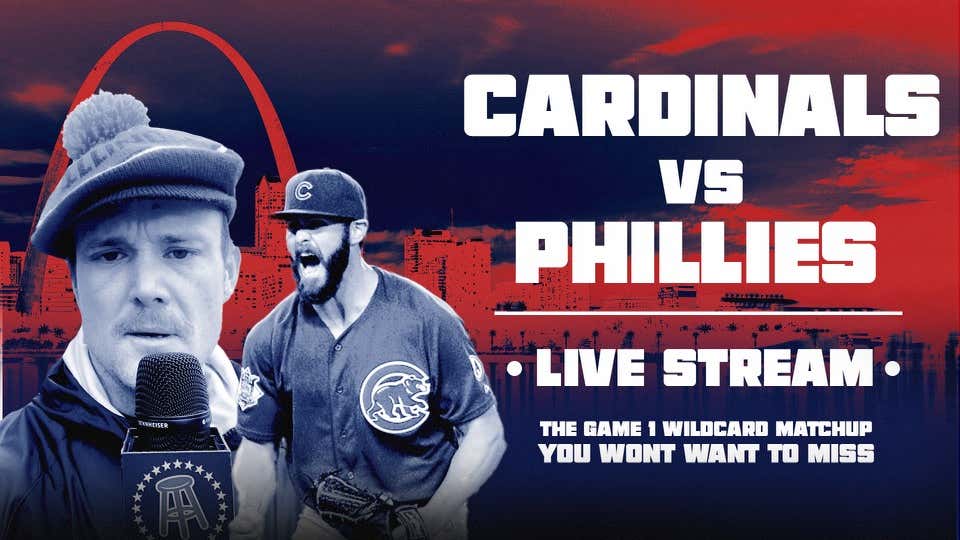 Follow here
.
.
.
.
Alright let's talk TAMPA
.
.
The Tampa Bay Rays
League: American
Division: East (3rd)
Record: 86-76
Playoff Seed: 6th of 6 
Wild Card Opponent: @ (#3) Guardians
Last World Series: Never
Obligatory Sweet Moment:
The Leadership
Manager: Kevin Cash
Chris O'Meara. Shutterstock Images.

Years Active: 8
Overall Record: 640-554 (.536)
Postseason Record: 15-15 
Accomplishments: 1 AL pennant, 4 straight playoff appearances and averaging 95 wins a year since 2018. 
Or, if you prefer pictures:
Noteworthy Nuggets: Cash uses his bench more than anyone else in October. The Rays have 19 different players over 100 plate appearances in 2022. Comparatively, no other team has more than 16. It's a weird thing to focus on but speaks to the depth and comfort Cash has using different players in different match ups. Blue Jays, Mets and Guardians only have 14 players at 100+ PA's. The Mariners and Cardinals have 15, and the Phillies and Padres have 16. Again, weird stat but unique to how Kevin Cash operates the Rays. 
Flushing that out - the Rays may not have elite matchups in their lineup. But they seldom have bad matchups, and that takes a toll on opposing staffs in the long-run. 
Head Honcho: Erik Neander (6 years) started with the Rays in 2007 as an intern. 
John Bazemore. Shutterstock Images.
15+ years later and he still looks like that dipshit intern looking for a surge protector. But looks can be deceiving. Neander's spent his career grinding and packing the Ray's homemade sausage. He knows the special blend of spices and how to properly encase meat. And most important to a good sausage, Neander knows how to repurpose a bunch of individually disgusting ingredients into one delicious amalgamation. So delicious that we don't really talk about the ingredients because we know it's all working so well together that we ignore the assholes.
Rays Owner's Box
Owner: Stuart "The Scum" Sternberg 
Net Worth: $800M
Source of Wealth: Wall Street, defrauding business partners, hiding hundreds of millions of fees from regional broadcast partners, etc. allegedly
Year Purchased: 2004
Purchase Price: $200M
2022 Team Value:  $1.1B
2022 Payroll (MLB rank): $99 Million (25th of 30)
Harry Aaron. Getty Images.

The 2022 Rays:
Brand Recognition: 
3 Best Players: 
1. Wander Franco, SS = remarkably only 21 years old

2. Randy Arozarena, LF = literally the best postseason of all time

3. Yandy Diaz, 3B = walked 78 times, struck out 60
Best Starter: Shane McClanahan
Best Reliever: Pete Fairbanks (NASTY)
Surprise Guy To Watch: Just about everyone in this lineup qualifies as a surprise for one reason or another. That's just the way the Rays operate so really no use calling out a position player. So let's turn our attention to starter Jeffrey Springs and his FILTHY change up. 
Springs is a 6'3 lefty out of Appalachian State in the 30th round of the 2015 draft. He spent a few years in the Rangers system before his debut in 2018. Then some musical chairs out of the Texas bullpen in 2019 followed by a horrid 2020 with the Boston Red Sox. Just three years into his big league career and it's all turning sideways. 
Then he gets traded to the Rays and now he's transformed himself into an effective starter to the tune of a 2.46 ERA over 25 starts and 135.1 innings for a 147 ERA+ and 3.04 FIP. 
He's not slated to start in the Wild Card Series but he could work off Tyler Glasnow in game 2 or Rasmussen in game 3. Assuming those are the decisions? 
Higher level though - Jeffrey Springs is the perfect example of what makes the Rays so good. We're talking about a 30th rounder that was a massive success story the second he made it to the big leagues without even throwing a pitch. Then it's years of forgettable appearances and injuries and figuring his shit out. And then one day it all clicked and he's ready to ball out. 
What makes the Rays different is that 29 teams wouldn't think twice about Jeffrey Springs and instead they're turning him into an effective starting pitcher. A guy that would've had a hard time getting starts in AAA just two years ago is out here dealing. That's such a Tampa Bay Rays story.
Oldest Guy On The Team: Corey Kluber, 36
Youngest Guy On The Team: Wander Franco, 21
Strengths: The filthiest starting pitching in the playoffs. Not the most accomplished or polished. Just the filthiest and that's not on the table for discussion with Glasnow back in the fold for game 2. Meanwhile you have maybe the most relaxed and fluid clubhouse in all of pro sports. Nobody on Tampa cares about anything except winning baseball games.
Weaknesses: The Rays are just a little bit weaker. That's it. Nothing personal or mean. They just don't have the core group of players that can withstand 13 straight scoreless innings in a playoff series and then erupt for 5 or 6 in a single inning. T
3 Biggest Questions: 
1. How many pitches can Tyler Glasnow throw in game 2? He went over 60 in his last start, looking fabulous after a rocky 1st inning. 
2. Are the Rays okay playing in 45 degree weather? Because it's supposed to be cold, wet and shitty this weekend in Cleveland and I'm naturally inclined to think all dome teams across all sports are huge weather pussies. That would suck to grind out 162 like the Rays do then lay an egg because Wander Franco didn't pack sleeves.
3. Who is the guy that would suck on any other team, but because he's on the Tampa Bay Rays, he'll go off for the next couple weeks? Tale as old as time. My vote is Manuel Margot. That guy dominated the 2020 playoffs with RANDY. 
*Almost went the whole blog without shouting out the name Randy. The world needs more Randys. 
The Rays can win the World Series if…
The pitching has to be the best it's ever been. There needs to be 2-3 guys to step up and mash the next couple weeks. And then just keep the big inning off the scoreboard and let the defense and match ups go to work. The Rays are going to score a couple. Just can't get into a track meet after the Wild Card Series.
If the Rays advance to the ALDS then they play the #2 seed Yankees. The benefit here is there's an absurd amount of days off in-between each game from the 3rd Wild Card game all the way to the 4th game of the ALDS. Literally every other day is an off day. That's good for Glasnow and McClanahan while giving the bullpen more rest and keeping the Yankees offense out of a consistent flow. Obviously the Yankees need more help with resting pitchers, but I ultimately see it as an advantage to the Rays. Day off then McClanahan then day off then Glasnow is not any type of routine a hitter wants to be in. 
From there you gotta beat the Astros which has been done before so let's not belabor the point. 
And after that you're in the World Series.
Easy game.
For more on the Rays and the 2022 Wild Card Series: