2022 MLB Playoffs - Meet The Cleveland Guardians
This is a blog series I put together on the 8 MLB Wild Card playoff teams. 

Hopefully it helps improve your MLB playoff experience whether you're a diehard like me or just getting into the season and don't know where to start. 

And of course - follow Starting 9 for world class MLB playoff coverage. One of us actually won this tournament a couple years ago so we kinda know what we're talking about.

Let's get into it:
But first you guys should know I'll be streaming Cards vs. Phillies today at 1pm central in the first ever Starting 9 Carl-Cast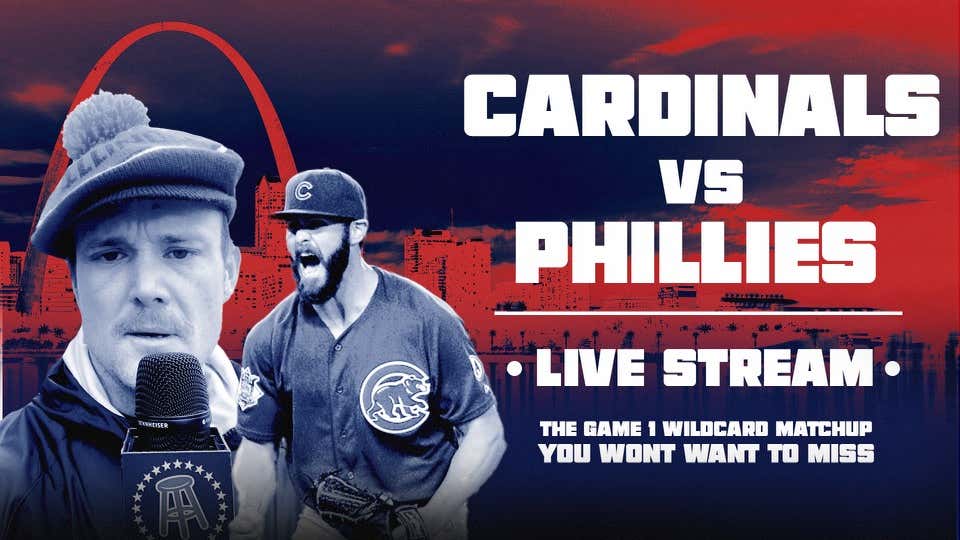 Follow here
.
.
.
.
Alright let's talk some fuckin GUARDIANS
.
.
The Cleveland Guardians
League: American
Division: Central (1st)
Record: 92-70
Playoff Seed: 3rd of 6
Wild Card Opponent: Hosting (#6)Tampa Bay Rays
Last World Series: 1948
Obligatory Sweet Moment:
The Leadership
Manager: Tito Francona
Years Active: 22 - 10th with Guardians
Overall Record: 1874-1586
Postseason Record: 40-31 (.563)
Accomplishments: 2 World Series (2004, 2007), 3 AL Pennants (2016) and 10 postseason appearances with an absurd winning percentage.
Noteworthy Nuggets: Tito is the most accomplished manager in the 2022 playoff field. Even so, worth pointing out that he's been swept in the ALDS on 3 separate occasions. I like to think that means if you give Tito even a halfway decent shot at the ALDS, he's basically the best MLB manager of all time (.665 win%). 
Head Honcho: Chris Antonetti (7 years) is a career baseball operations guy that started with the Expos in the 90's before joining the Indians in 1999. Been there ever since and was hand picked by Mark Shapiro to take over the front office. Allegedly. I don't want to oversell the situation but that's my understanding. Career front office dude. Must be nice. 
Guardians Owner's Box
Owner: Larry Dolan, uncle of James Dolan 
Net Worth: $4.6B
Source of Wealth: Family Bullshit 
Year Purchased: 2000 
Purchase Price: $320 Million
2022 Team Value: $1.3B
2022 Payroll (MLB rank): $82 Million (28th of 30)
Shutterstock Images.

The 2022 Guardians:
Brand Recognition: The Guardians simply never beat themselves. They're young and aggressive but act like 12-year veterans in the batter box. Pitching is the perfect blend of proven studs and electric arms. Only thing missing is HR power. 
3 Best Players: 
1. Jose Ramirez, 3B = best player in the AL Central

2. Andres Gimenez, 2B = 23 years old and started the ASG

3. Steven Kwan, LF = the peskiest hitter in the world
Best Starter: Shane Bieber with a bullet. But worth mentioning that Cal Quantrill is 14-0 in 44 career starts at home. He's slated for game 3. 
Best Reliever: A story in 3 parts:
1. Emmanuel Clase is a top 3 reliever in baseball

2. The Rangers traded him for Corey Kluber 3 years ago

3. Kluber pitched 1 inning for the Rangers. 
Surprise Guy To Watch: Bo Naylor is Josh Naylor's younger brother and one of the top catching prospects in baseball. He joined the Guardians late this season and got limited playing time. But people are optimistic he gets a chance in October, which ha
Oldest Guy On The Team: Bryan Shaw, 34
Youngest Guy On The Team: Andres Gimenez, 23
Strengths: Contact rates. Fundamental baseball from base running to two out hitting to infield play and all that little shit that separates winners from losers after 27 outs at the highest level. The pitching staff is balanced, deep, confident and under the best guidance available for playoff baseball. 74 years without a championship and a huge chip on the club's shoulder. Progressive Field should be bananas. 
Weaknesses: Weakest power in the MLB is a good starting point. They just don't slug across the lineup. They're also the youngest team in baseball which could go two different ways. Overall though not a lot of weaknesses other than weak bats at a time everyone wants to thump. 
3 Biggest Questions: 
1. Can someone other than Jose Ramirez consistently threaten opposing pitchers this postseason? 
2. Will they keep running in the postseason? The Guardians are one of the last remaining teams that's willing to swipe bags and get aggressive. But does that change now they're in a 3-game playoff series? My brain says no. But survival instincts say you play it a little safer this time of year. 
3. How much does the early Friday game suck the life out of the crowd and is it even a home field advantage? The short answer is yes based purely on the Rays 35-46 away record. But that doesn't change the fact that the Cleveland faithful is getting stiffed on the start times. 
The Guardians can win the World Series if…
I actually like the Guardians as a WS future here at +3300 which is the longest shot on the board. Honestly that means nothing to me. I ran my own numbers and here's the logic. 
The Astros are on the opposite side of the AL bracket. Guardians need to beat the Rays which we're assuming happens. Then 5 games against a thin Yankees staff that's been running on fumes. That's a closer match up than you think, especially if the Guardians win this weekend in 2-games and can rest the starters. 
Next step would be the Astros and this is where I'm really on crazy pills. I think the Guardians have the best shot of beating the Astros in 7 and I say that because they play their own brand of baseball. The contact rates neutralize the Astro's strikeout heavy pitching staff. They see a ton of pitches and grind you down defensively. They don't give away quick innings that turn into big rallies. Tons of depth and versatility to get creative. Then Tito pulling the strings? 
Get past the Astros then I'm open to any kind of ideas. I think it's their year and I'm circling that +3300 as a sign of good faith
For more on the Cleveland Guardians and the 2022 Wild Card Series: