David Price Sounds Like He Will Retire
Jayne Kamin-Oncea. Getty Images.
David Price told Bob Nightengale of USA Today that he plans to retire at season's end saying "it's just time". Then in true Nightingale fashion, Price later told Dodger reporters that he actually hadn't made his mind up.
I think he's done. His huge $217 million contract that he initially signed with the Red Sox is up at the end of the season. Since winning the World Series in 2018, he's seemingly thrown his career in neutral. He was part of the legendary (or disastrous if you're a Red Sox fan) Mookie Betts trade to the Dodgers. Then he chose to sit out the 2020 season to protect him and his family from contracting COVID. 
He came back the following season and spent the year shuffling back and forth from the bullpen to the rotation. He wasn't even on the playoff roster. For a player who was so vocal for most of his career, it was weird he seemed totally fine with being relegated. This year, he's pitched entirely out of the bullpen and he's been pretty good. He has an ERA of 2.58 and has kept up the great control that he has shown his entire career. He's currently on the IL with a wrist injury as he tries to get healthy for the playoffs.
This isn't how I saw the end of Price's career going. He fought with Boston media for years and even yelled at Dennis Eckersely on a team plane after he didn't like things Eck had said on a broadcast. Price was not someone I would have expected to be content with a lesser role on a team.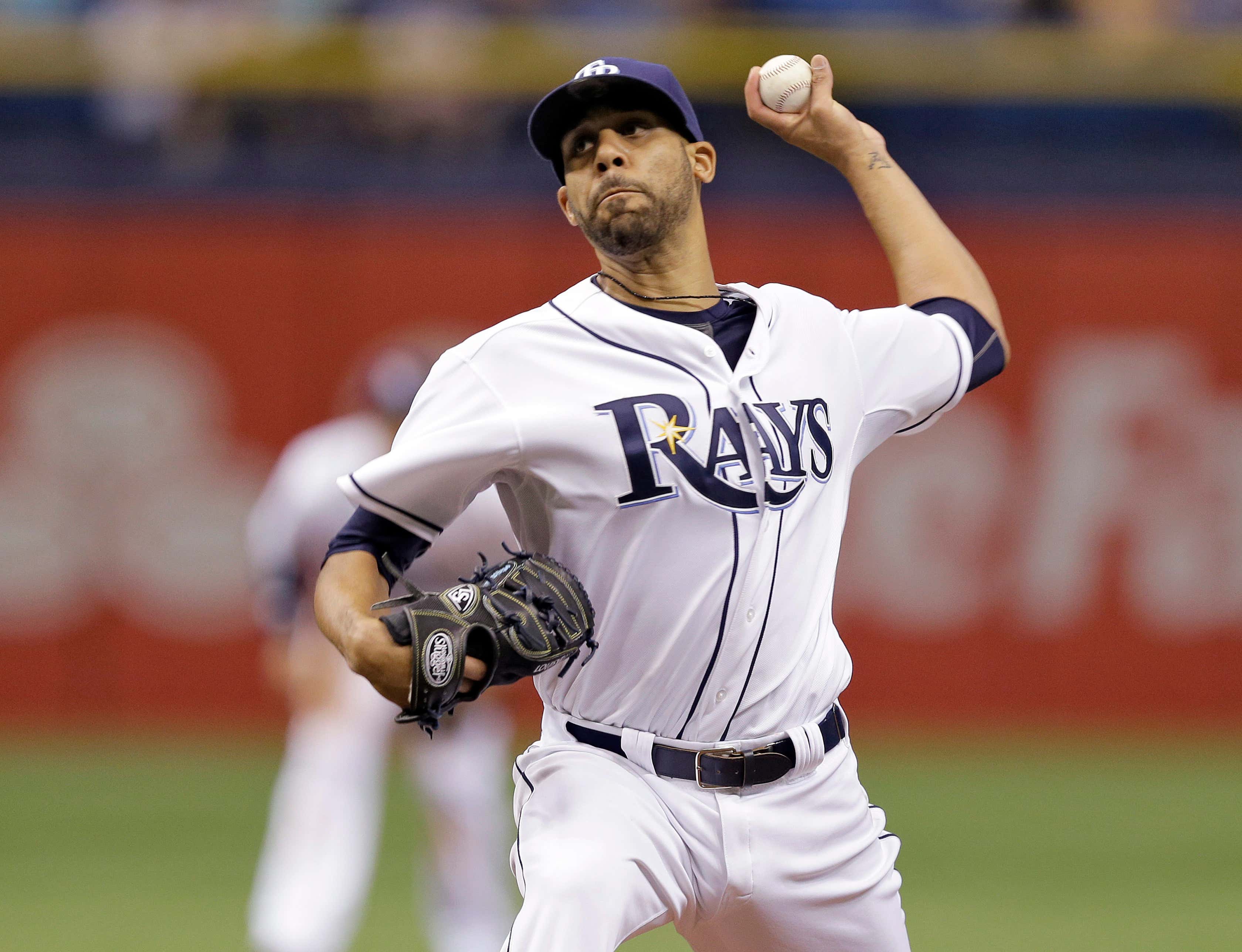 Chris O'Meara. Shutterstock Images.
The other reason I'm shocked at him dialing back his career is the Hall of Fame. After his Age 32 season in 2019, he had 143 career wins to along with being a Cy Young award, a World Series title, two ERA titles, five All-Star Games and he was already the best pitcher in Rays history. That wouldn't be enough to get inducted into Cooperstown but if he got to 200 wins, it might be. He's currently sitting at 157-82 with a 3.32 ERA.
He said to Nightengale that his "whole body was hurting". If that's the case, maybe starting every fifth day wasn't going to be in the cards for him. There's nothing wrong with leaving the game on his own terms and he seems like a guy that has found peace with his new role. I have to imagine that's a more cathartic existence than Steve Carlton hanging on with the Indians or Eddie Murray in AAA waiting for a call-up to the Dodgers when he is 41.
Maybe David Price is more relatable than I would have thought. He is home during all of 2020 like many of us, spends time with his family and re-evaluates what makes him happy. I do believe that he had a real chance at making the Hall if he hung around a few extra years with lesser teams for short money. He could have really pushed the issue of being in the starting rotation with the Dodgers, maybe forced a trade and eventually gotten to that 200 number. Instead, he'll likely walk away at ease with his decision and having earned well over $200 million in his career. He might even win another World Series title.
The happiest guy in all of this might be Dennis Eckersley. Now, he won't have to see Price at Hall of Fame induction ceremonies every year.