Luke Rockhold Just Smeared His Blood All Over Paulo Costa's Face To End Their Weird-Ass Fight
Paulo Costa vs Luke Rockhold was about as bizarre a fight as you could ask for in our co-main event tonight at UFC 278.
We knew there was some beef and animosity in the lead up to this one, so it made sense that both middleweights threw each and every strike with 150% power behind em in the first round; both guys wanted a quick finish to add to the highlight reel. 
Now, take that and combine it with the fact that these guys don't exactly have Merab Dvalishvili-level gas tanks, and the fact that the fights are in Salt Lake City, Utah tonight - at higher elevation - and you may see where this is going....they both ran outta gas.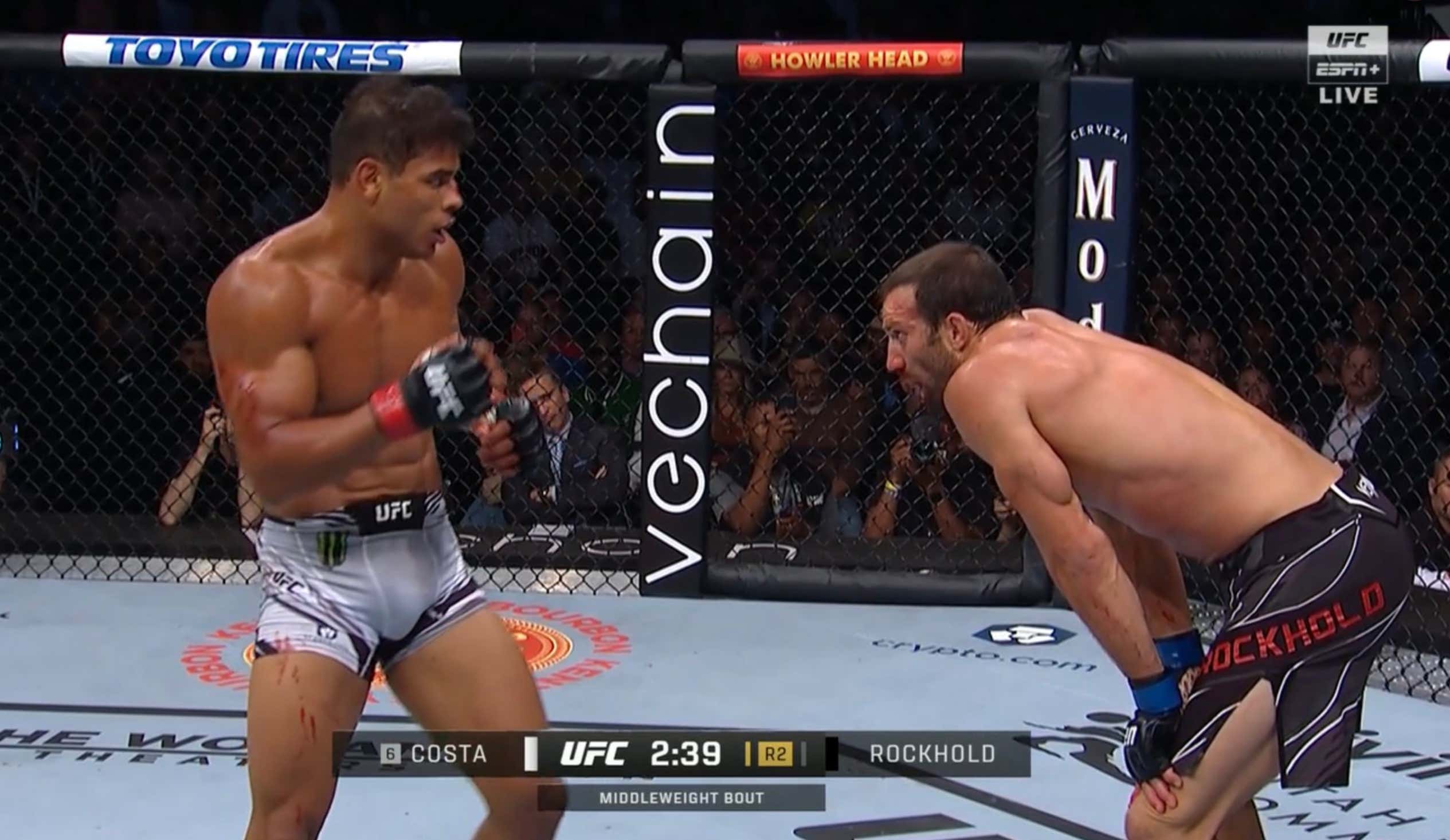 Rockhold was showing it muuuuch more than Costa, and was literally putting his hands on his knees mid-round, giving off the worst body language imaginable, but he just kept coming through with these INSANE sleeper bombs that stunned Costa more than once!
It was preposterous! We even had a god damn false finish in this fight, where Costa thought he'd won it, but in reality, hit a gnarly nut shot that Rockhold smartly milked for time….
….and then, at the end of the fight, Rockhold miraculously got on top of Costa, and just rubbed all his blood on him til time expired.
Like I said - fucking bizarre fight. Luke Rockhold is a crazy mothafucka. Total weirdo.
Costa got the 30-27 decision he deserved, and Rockhold left his gloves in the cage afterwards and told Joe Rogan he was done, that he gave it his all, but that he was just too fuckin old to do this anymore. Hopefully that means no more unprovoked shots at Barstool too. Respect if so.
Kamaru Usman vs Leon Edwards for the UFC Welterweight Championship of the World up next!