Introducing And Handicapping The Rough N' Rowdy 18 Ring Girl Field
Rough N' Rowdy 18 returns this FRIDAY August 19th to West Virginia. We have 20 amateur fights headlined by Coach Duggs vs. a 500 pound Canadian and Alex Bennett against Cupcake. RnRs are always better with Barstool headliners so I'm excited for that. Plus there's a ton of other good matchups including our 1st ever female dwarf fight. But best of all, we of course have the ring girl contest. It's arguably the greatest tradition our country has. Here are the prizes up for grabs this year.
I'll get into the field below and see who some of the contenders are for those prizes. 
Buy the PPV HERE and vote for your favorite ring girl HERE. 
Asszilla
She has RnR ring girl experience and probably the best name in the whole competition. You just can't get a better name than Asszilla. She knows her strength and she plays it up well. Always gonna be a contender with a name like that. 
DevAnn
A very familiar face to these competitions. She's won this contest before but it's come with some cheating accusations. But as I've said before. Rough N' Rowdy is much like Augusta. If you've won here before, you're always a contender to do it again. 
Dessert
Another former winner. Another great nickname. Have to like her chances with the pedigree that she's done it before. 
Black Diamond
The ring girls have really stepped up the nickname game this year. 
Mimi The Hustle
Per her Instagram bio. Her pros "really pretty." Her cons "really fuckin weird."
Bashley Bones
She says she has experience with the Lingerie Fighting Championship. I don't know what that means but color me intrigued. 
Brieanna Lorraine
Another returning face. Would like to see her come up with a better nickname sometime soon though. 
Sexy Lexy
Ring girl champ of RnR 15 trying to put that crown back on her head. 
Bella Ink
Contender. 
Danielle
Another returnee to the ring girl competition. She comes in with loaded resume. "Swimsuit USA world finals, Miss Hooters, Miss Buffalo Chip, Miss Mountainfest" and of course Rough N' Rowdy. I think this could be her time to win it all. 
Assley
Our second ass-themed nickname of the competition. 
Emme
The jello wrestling camp from the last RnR looks to add another belt. 
Miss Brinkman
3 time Wheeling Toughman ring girl. Must be a huge ANUS pod fan. 
Sandy Cheeks
NOT to be confused with the cartoon squirrel from Spongebob. 
Amanda Taylor Sky
I believe this will be her ring girl debut. Superstar name to be honest. 
Lacy Kelly
I will put her in the contender category for sure. 
Crystal Meth
I gotta be honest, I did not expect the girl who named herself "Crystal Meth" to be this girl who was once a Miss Massachusetts. 
Everly Grey
This will be her third straight RnR competition. We'll see if she brings out the bunny ears. 
Peachy
Debut for a West Virginia girl. Heavy WV crowd this time. 
The MILF
Great nickname. 
Ori
This is the bikini picture she submitted. A little bit sad to be honest. 
Maazari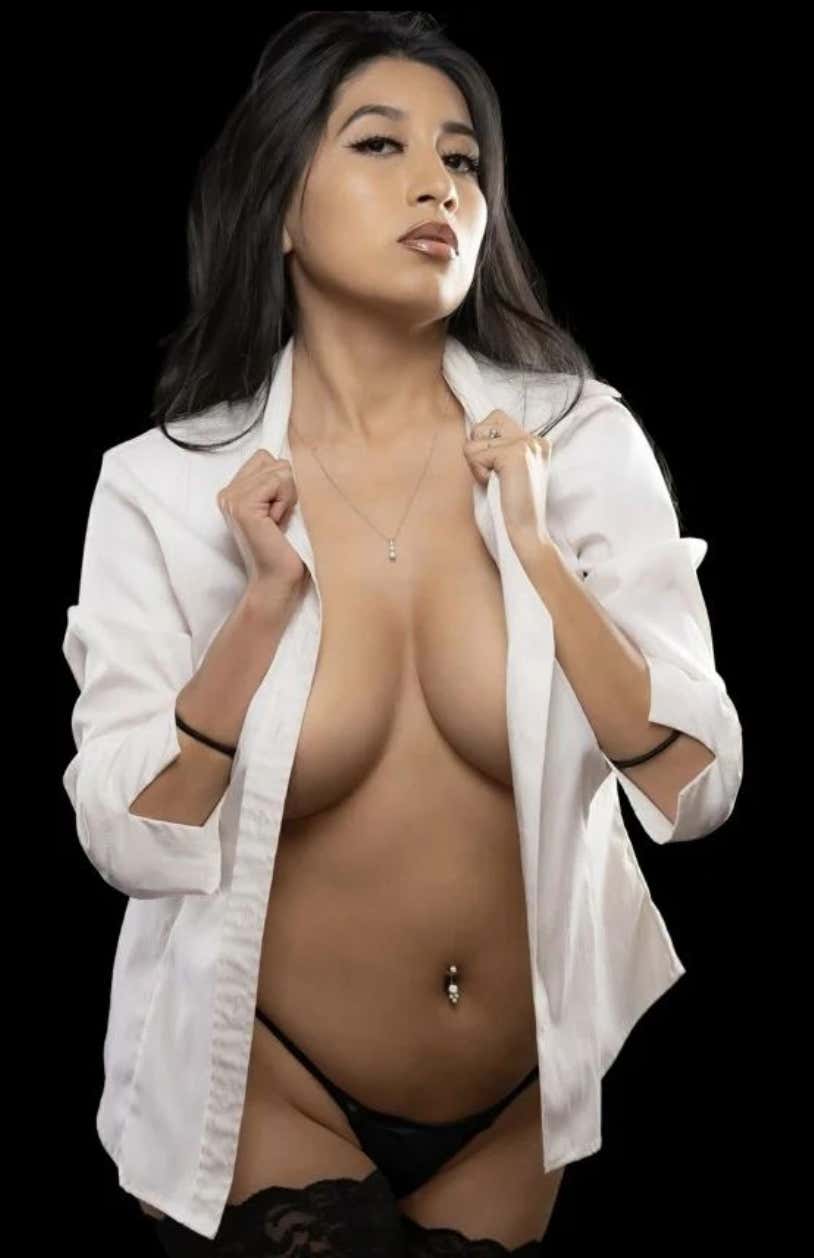 You may remember her as the pregnant ring girl, proving that nothing can stop her from getting in that ring. Seems like the baby has been popped out now though. 
And that's our field. Should make for a great competition as always.