Nothing Beats a Perfectly Executed Squeeze Play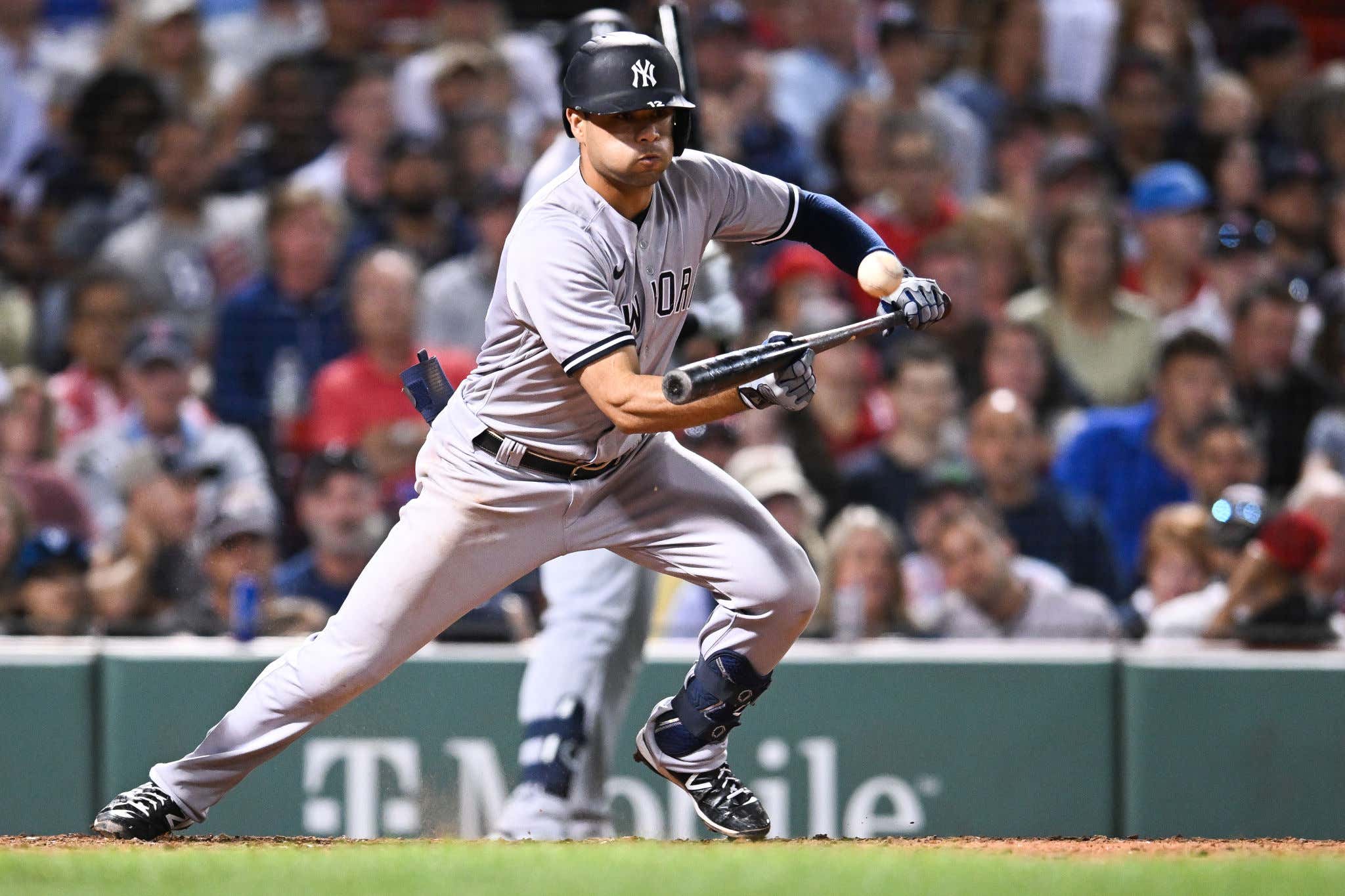 Kathryn Riley. Getty Images.
The art of the bunt has been mostly erased from the game of baseball because of the nerds. Their computers and calculators cannot comprehend not trying to hit a home run every time you're at the plate. Despite game situations and shifts daring you to lay one down, most teams shy away from it. Well, last night in a tie ball with 1st and 3rd and one out the Yankees put on the perfect squeeze play against the Red Sox and it resulted in the winning run crossing home plate. I'm still shocked this happened. 
The thing about that exact play in that moment is it's virtually indefensible. Here's why…
With runners on 1st and 3rd and 1 out the defense is still hoping to turn an inning ending double play. The first baseman has to hold on the runner there and thus cannot pinch in. If IKF is able to get the bunt down the first base line against the right handed pitching Schreiber he's forcing the pitcher to either make an insane flip or spin/throw to get the runner at home. With Benintendi's speed at 3rd factored into the play, as long as that bunt is down the first base side it's damn near impossible to stop.  Isiah Kiner-Falefa ran the play to perfection and it won the Yankees the game. You see, that's stuff you can't explain to the nerds. I like analytics, but they're not the end all be all. You still need to have the old game of baseball in today's world. Bunts sometimes are awesome and last night proved it. 
Good for IKF having himself a night, especially after the amount of fans and media who got their pitch forks out recently to have prospect Oswald Peraza replace him. I'm one of them and it's a move that should happen, but getting his first homer last night and the winning bunt on top of a nice scoop at 2nd in the bottom of the 9th? That's gotta feel fucking awesome. 
Much needed win last night, gotta take the series tonight and head back home.