Brian Windhorst Is Already Laying The Groundwork For A LeBron Return To Cleveland (Again). Now Why Would He Do That?
Thearon W. Henderson. Getty Images.
Oh hell yeah. Stay hot Windy! Honest question, has anyone benefitted more this offseason than Brian Windhorst? He may as well be the word of God as far as we're concerned this offseason. The guy doesn't miss. He's taken over Woj/Shams for the most trusted voice in NBA media right now. That is insane to type but it's also true. You could make the case where you shouldn't believe anything that's reported unless it comes from Windy. It doesn't matter what team it's about or the topic! He nailed the Gobert trade, he was the first to report that the BOS/BKN conversations were actually weeks ago which was later confirmed, it's absolutely been the Summer Of Windy.
So what does he do? He goes back to the well, this time about LeBron and a potential return to the Cavs (again). Now, why would he do that?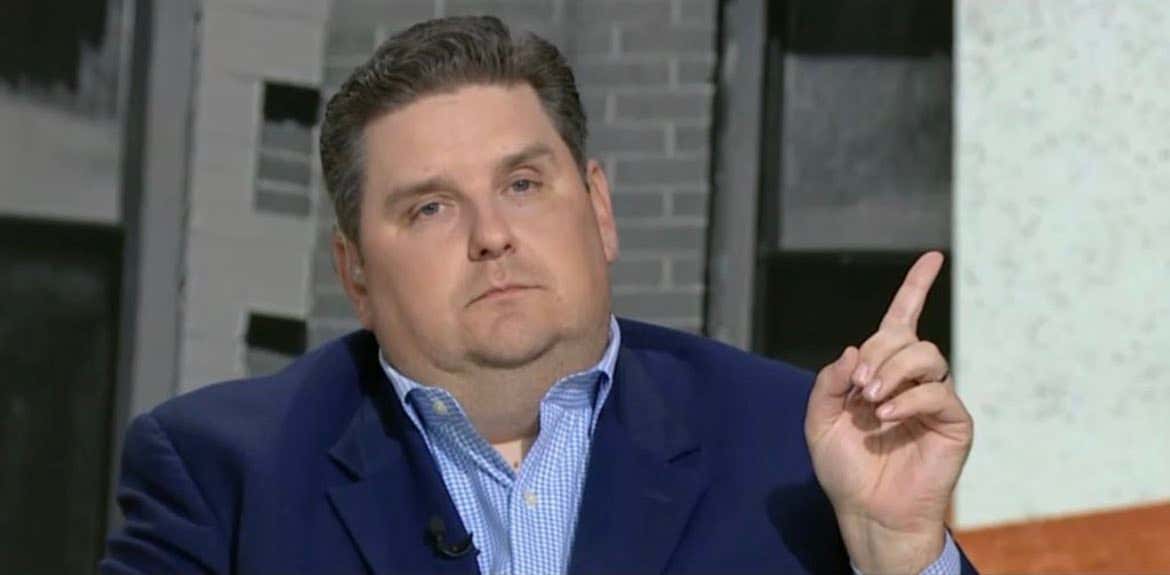 OK, the Windy memes might be dead by now, but I just had to unload the full set for this blog. The connection to LeBron called for it, I'm sorry. Plus they still make me chuckle.
I love this mainly for one reason. I don't really give a shit about the Cavs, so LeBron leaving the Lakers for nothing in free agency would leave that franchise in shambles and I will never not support that. Good luck with AD and nothing else! Maybe they bring in Kyrie next summer too, I'm sure that'll work out! I mean they're a play in team even with LeBron and AD at the moment, now imagine what that looks like without LeBron in the mix. I say let's give it a whirl and see what happens.
In terms of the Cavs, they're obviously on the upswing. Loaded with legit young talent, a potential LeBron return only makes sense for them if it's to happen with cap space. You don't gut your roster or trade valuable pieces for LeBron at this stage of his career. Now maybe there's some sort of trade that could include Sexton which I wouldn't rule out, but if you're the Cavs and you have the space to bring in someone like LeBron, isn't that something you should actively pursue if he's interested? From a talent perspective LeBron is showing no signs of slowing down, and while the Cavs have done a great job at shifting into a post LeBron world, you add him to that mix they are most likely right back to competing for a spot in the NBA Finals. We all know what happened the last time he returned back to that city
Dan Gilbert has already brought him back once before so I can't imagine that beef still exists, especially because LeBron brought them a title. And sure, it's maybe not the best look that this guy keeps leaving you for other franchises only for you to then welcome him back a few years later, but whatever. Winning cures all, and the last time I checked LeBron has been pretty successful when he's played in the Eastern Conference. Plus, Windy is right, this would be by far one of if not the best Cavs teams LeBron would play on. Imagine they swap out the Caris LeVert minutes (UFA) with LeBron? If they are able to reach a deal with Sexton, you could have a Garland/Sexton/LeBron/Mobley/Allen starting five which on paper is really fucking good. 
So how possible is this? In terms of available money to spend, as of now the Cavs are slated to have around $42M in projected cap space. That does not include any of their cap holds
so it's not as if CLE would have to do anything crazy in order to open up enough space. I'll note these numbers also don't include any sort of figure for Collin Sexton, but even still there's more than enough. Given how Windhorst has been talking this summer, I can't imagine he just pulled this take/thought out of thin air. He's heard something. Nobody but him knows how big or small that nugget is, but it exists. You'd be insane to think it doesn't given the hot streak he's been on this summer. 
My question for any Cavs stoolies that may be reading this blog, would you be down for a reunion (again)? Especially if it didn't cost you anything other than cap space or maybe Collin Sexton who it seems like the team doesn't really want anymore anyways. Keeping the rest of the core and adding LeBron at this stage where he's still very productive seems like something fans would want. At the same time, I could understand fully turning the page and embracing this new era of Cavs basketball which just so happens to be pretty good already. Would it shock anyone if he comes to CLE but tells them he'll only go there if they one day draft his son? They'll be good enough where that pick won't be in the lottery or anything crazy so why not roll the dice on a late 1st round pick or something?
I can see the storyline now. LeBron comes back (again) to finish with the same franchise he started with, while also playing with his son on the Cavs. It makes too much sense.