The Inaugural Barstool Sports Invitational Is Coming To Philadelphia On November 11th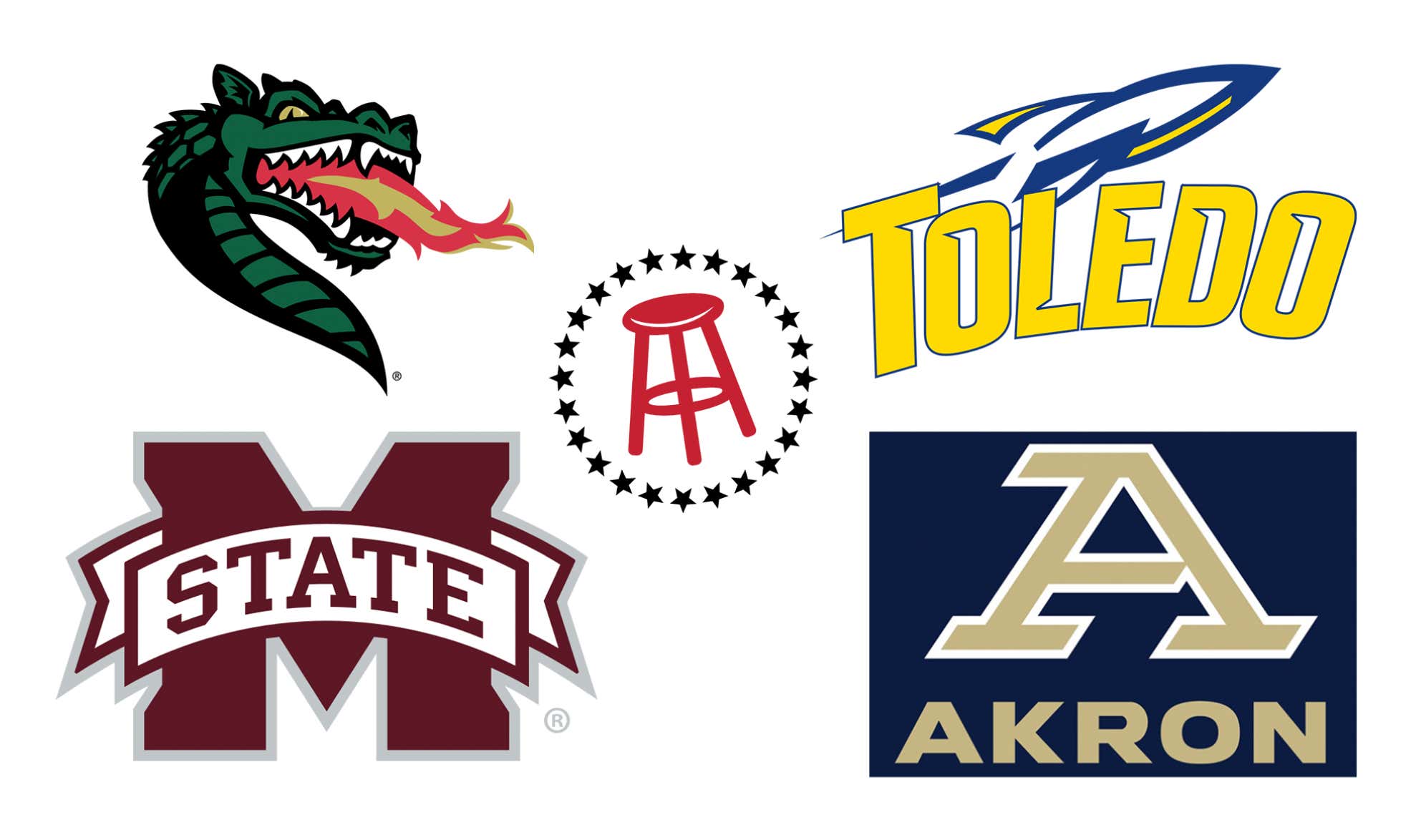 A very, very exciting announcement was made on this week's episode of The Dave Portnoy show, where Dave himself confirmed that the first ever Barstool Sports Invitational will be taking place in Philadelphia on November 11th. The four teams who will be competing in the event are also locked in, including the matchups for this awesome event at the Wells Fargo Center. 
Game 1: UAB vs. Toledo
Two words to begin this one: JELLY. WALKER. One of the most electric players in college basketball returns this season, and there are plenty of people in the office who are familiar with his game thanks to a legendary run in last year's Conference USA Tournament. UAB Head Coach Andy Kennedy is also a big Stoolie, so I'll be interested to see if the Blazers come up with any Barstool-specific play call names for this game. I'm only half kidding. 
On the other side, the Toledo Rockets are the reigning MAC regular season champions. Toledo went 26-8 last season, and the Rockets were 17-3 in regular season conference play. Head Coach Tod (one D) Kowalczyk sent star player Ryan Rollins off to the NBA (44th pick by the Warriors), but brings back the majority of his starting lineup from last season, including a pair of guys who averaged 15 PPG last season in Setric Millner Jr. and JT Shumate.
Game 2: Mississippi State vs. Akron
SEC! SEC! SEC! It is awesome that Barstool landed a power conference representative in the first year of this event, and Brandon F. Walker must be ecstatic that it happens to be the school that he lives and dies by. It's a new era for Mississippi State, as the Bulldogs bring in new Head Coach Chris Jans, who used to be at New Mexico State and took the Aggies to three of the last four NCAA Tournaments. In fact, Dave himself cashed in big the last time that he bet on a team where Coach Jans was roaming the sidelines...
Meanwhile, Akron is the second MAC team playing in this event. The Zips are coming off their first NCAA Tournament appearance since 2013, and Head Coach John Groce has now had four straight winning seasons, including a 24-win campaign a year ago. Although Akron lost leading scorer Ali Ali to the transfer portal, the solid duo of Xavier Castaneda and Enrique Freeman are back in blue and gold.
This is an exciting move for Barstool and it continues the trend of the company acquiring rights to broadcast live sporting events. I will hopefully be on the call with Dave and Big Cat for this set of games, where there will be tons of entertaining and unique ways to show off these four teams on the air during the opening week of the college basketball season.
More information on this event will come at a later date, but for now, we have the teams, we have the location, and we have the date. Only 105 days until tip!