Who Are The Indianapolis Colts?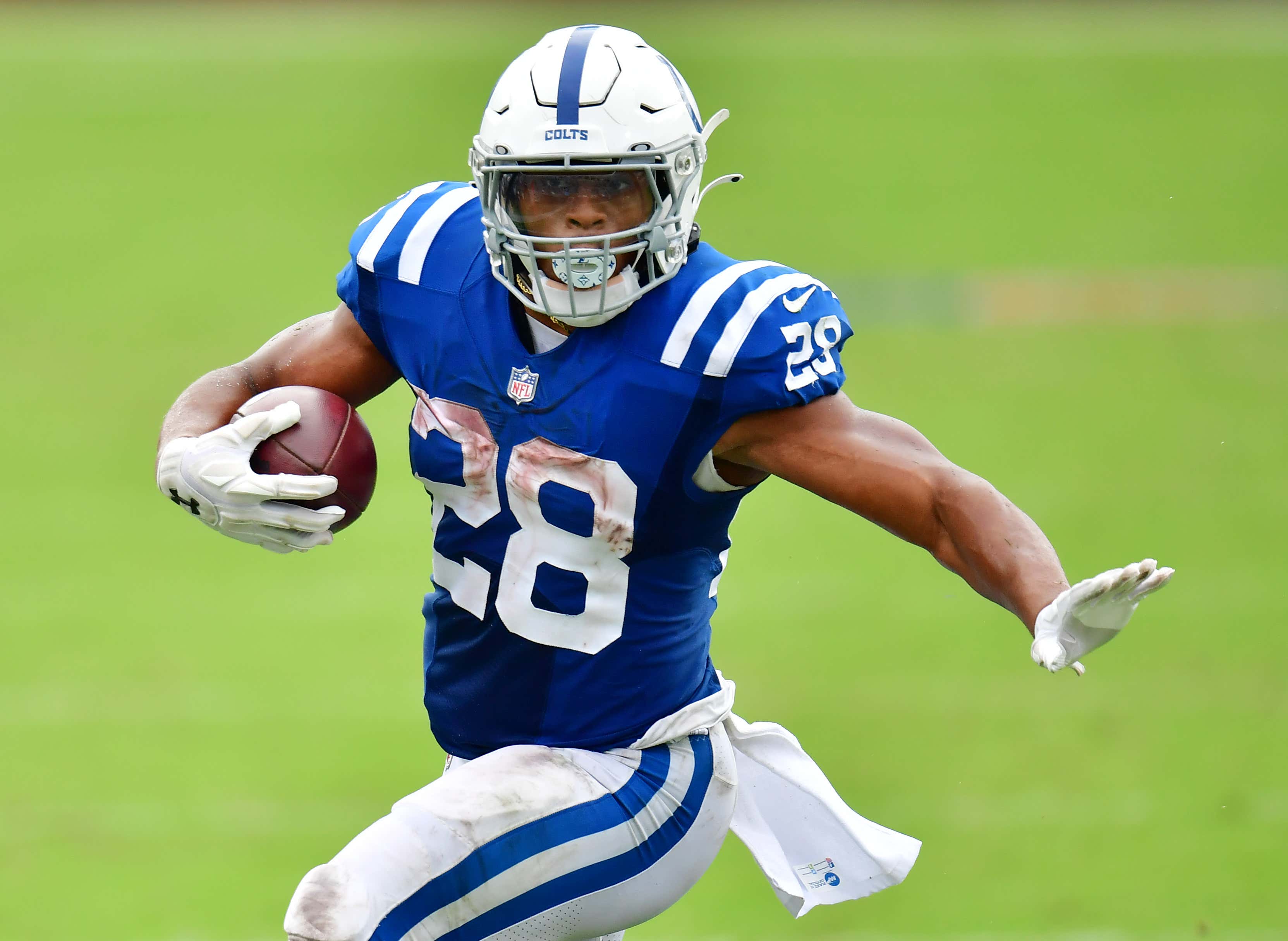 Julio Aguilar. Getty Images.
I've been meaning to start blogging sports for a while now. Although I consider myself a sports fan, it's a little bit out of my comfort zone. I typically prefer to write about fictional topics so I can just make up whatever nonsense I want. That seems to be working ok. But I want to grow as a writer, and in order to do that I need to try new things. So, I have decided to blog about one of my favorite sports teams, the Indianapolis Colts. 
If you are not a sports fan, you might be wondering, "Who are the Indianapolis Colts?" 
Before I can explain the Indianapolis Colts to you, I need to break down their team name into 2 parts. 
Part 1: Indianapolis
I can't possibly explain to you who the Indianapolis Colts are without first telling you about the city of Indianapolis.
Indianapolis is the city where the Indianapolis Colts play their home games. The city is named Indianapolis because it is the largest metropolis in the state of Indiana. It has a population of over 887,000 people.
At some point in your life, you may have heard someone refer to a place called "Indy". For example, they might say, "I'm going to Indy for the weekend" or "The baddest bitches in the world live in Indy". When they say "Indy" they are referring to the city of Indianapolis. Unless they are referring to Indy Car Racing. The biggest Indy Car race in the world is the Indy 500, which actually takes place in Indianapolis. The word "Indy" has a bit of a double meaning in this instance. 
Indianapolis has a professional basketball team as well. That team is the Indiana Pacers. The greatest Pacer of all time is Reggie Miller. He played 18 seasons with the team. He is 6'7" and weighs nearly 200 lbs. In 2009, Reggie Miller allegedly got caught sexting the 25-year old fiancé of a millionaire named Alex von Furstenberg. When von Furstenberg found out, he hunted down Reggie Miller and confronted him outside of a coffee shop. Reggie Miller got in his car and drove away, but von Furstenberg drove after him. He pulled his car up next to Reggie Miller and tried to run him off the road. He did not succeed. Reggie Miller filed a restraining order and stopped sexting his fiancé, but not before this plane was seen flying with a message attached to it.
The state of Indiana is home to a large amount of Amish. Amish people do not believe in electricity or any modern conveniences. They are a great source of cheap labor. People in Indianapolis will often haul in Amish from other parts of the state to have them build their decks or paint their houses for dirt cheap prices.
Part 2: Colts
You are probably familiar with the lyric, "Colt 45 and 2 Zig Zags, baby that's all you need" from the hit song "Crazy Rap" by the artist Afroman.
You might also know Afroman from one of his other greatest hits, which of course is him smacking the shit out of a woman while she tried to dance with him on stage at a concert.
Neither the song, or Afroman choke slamming a woman have anything to do with the Indianapolis Colts. In the song, Afroman is referring to the malt liquor called Colt 45 that is sold in 40 oz. glass bottles (i.e. 40's). The video of him assaulting a women is just something I remembered this morning and thought I should include.
Colt 45 is also the name of a 45 caliber handgun. That also has nothing to do with the Indianapolis Colts.
Colton Underwood from the Bachelor came out as gay a couple years after his season aired. He was also outed as a psycho stalker person. There was a kid in the grade below me at Bowling Green High School named Colton Yonker. I never knew him that well, but we ran in some of the same circles. He had an older brother named Ethan. Neither Colton Underwood, Colton Yonker, or his brother Ethan have anything to do with the Indianapolis Colts.
You may have noticed that the Indianapolis Colts have a horseshoe on their helmet. Baby horses are often referred to as colts. Sometimes baby horses/colts wear horseshoes on their hooves. This is what the Indianapolis Colts are named after. Baby horses. Not an adult horses, or cool horses, or scary horses, but young supple wee baby horses. 
Indianapolis Colts - NFL Football Team
Now that we have covered both parts of their team name, we can go into greater detail about the Indianapolis Colts as a whole.
During the regular season, the Colts roster will consist of 53 total players that will make up their offense, defense and special teams.
The Colts offense will feature a mixture of passing plays where the quarterback will throw the ball in the air to a receiver in hopes of gaining positive yardage, and rushing plays where they will hand the ball off to the running back to see if he can pick up yards on the ground.
The Colts defense will consist of a mixture of plays designed to stop the opposing team from advancing the ball down the field.
Special teams is kicking and punting. 
The most famous Indianapolis Colt of all time is undoubtedly Peyton Manning. Peyton Manning played a majority of his career with the Colts. In 2007 he won a Super Bowl by beating the Chicago Bears 29-17. Before he was drafted by the Colts, Manning played college football at The University of Tennessee. It has been reported that while at The University of Tennessee, Peyton Manning forcibly maneuvered his naked testicles and rectum directly onto the face of Dr. Jamie Naughright. 
Peyton Manning's favorite receiving target with the Indianapolis Colts was Marvin Harrison. Marvin Harrison was a scary matchup for cornerbacks around the league. He racked up 14,580 yards and scored 128 touchdowns in his career with the Colts. Harrison was scary off the field as well. A man named Dwight Dixon was shot and killed outside of Marvin Harrison's car wash. Harrison had previous encounters with Dixon, and was a suspect in the shooting. The bullets that killed Dixon were linked to Marvin Harrison's gun. There was no physical proof that Harrison actually fired the gun at Dixon, but he most likely did. He was never convicted.
Following his career in the NFL, Marvin Harrison tried his hand at being a landlord. Here is a video of Harrison allegedly attacking one of his tenants with a baseball bat.
It has been many years since Peyton Manning and Marvin Harrison played for the Indianapolis Colts. This year, the Colts starting quarterback will be Matt Ryan. This is Matt Ryan's first season with the Colts. Before this, he played 14 seasons with the Atlanta Falcons. He once led Tom Brady and the New England Patriots by 25 points with 2:12 seconds left in the 3rd quarter of Super Bowl LI.
The Colts open their season this year on September 11th against the Houston Texans. Their over/under for total number of wins is set at 10 on the Barstool Sportsbook. That's a pretty high number, but they are in a weak division so I think they have a chance of getting there. They have a solid defense, so if Matt Ryan can just not turn the ball over, and the Colts can rely on Jonathan Taylor and the rushing attack to do the heavy lifting, they could be a legitimate threat in the AFC.