Reader Email: "Taylor Swift Is A Money Grubbing, Selfish Musician".... Ummmmm WTF?
The title of this blog will make much more sense if you read said blog it in its entirety, which I know all of you scholars fully plan on doing as you're sitting in your cubes, locking down business deals from coast to coast. I'll start with this - I don't care if Taylor Swift sucks as a person. No idea of she does or she doesn't, but I love her music and will listen to it from now until forever. Let's jam out to a little "Hey Stephen" 
Sorry for the clickbait though. Old blogger's trick. Today is a boring day on the internet and because of that, I have decided to do a White Sox mailbag. Here's what I asked for:
Piping hot takes, questions and concerns surrounding the White Sox. Here's the first email that rolled in:
Ummmm how about none, dude. At least not really on an emotional level. I root for 3 to 4 teams total: 
- the White Sox
- whoever I have money on
- whoever is playing the Cubs (not this year though, they're too bad to give a shit about) and the Yankees (they're fans are greasy, disgusting pigs) 
I don't care about other teams really at all. I obviously admire great players and love watching them play as a baseball fan, but I want all other 29 teams to die slow, torturous deaths.  That's as blunt as I can put it
The next question is more suitable for this exercise though:
I get this question a ton and typically I've defended the training staff. I was of the opinion that the White Sox just got struck by AWFUL injury luck the last two years. I mean… these guys are all qualified to hold their positions. All the schooling, all the field experience, etc. I gave them the benefit of doubt because of all of this and because I have NO CLUE what I'm talking about when it comes to athletic training (and neither does anyone else) 
But at the same time, the injuries have piled up for so long and so frequently that someone has to take the blame. It wasn't like this when Herm Schneider was here. They were typically crazy healthy teams. But come the end of the 2022 season, one of the very first things I'm looking at if I'm the White Sox front office is the training staff. Find consultants to figure out if this staff's injury prevention processes are correct and if they're not?
Next up:
I still have to familiarize myself with the new playoff format and that will happen in the coming weeks. That said, the White Sox farm has done great this summer with respect to their league wide farm ranking that is… not good. That doesn't mean they can't make deals for players that will help balance out their DH heavy roster, make them more athletic and make them better defensively. 
The following are what the sox MUST buy, in order of MY preference, to better position themselves for the playoffs:
1. OF who shits on RHP (and can play competent defense). Maybe 2 of these guys. I could weirdly see a Gallo for Pollock swap straight up. 
2. Two LH relievers. No Crochet sucks and Bummer is non-existent. Like I forgot he existed until I started this blog. Banks and whoever else ain't it.
3. SP depth - think someone like Cueto (we could see a Quintana and I'm sure he'll suck here because that's what happens)
3. 2B - just fucking cut Garcia and find a (preferably LH) 2B who rakes and plays good D. Garcia is just a black hole and I hate that he's on this roster. HATE IT. Use Harrison as quality depth around the infield. 
Brian Bilek (a lot of Sox fans would know him) sent me this to our group chat this morning. Here's who should theoretically be available:
Note - he omitted guys like Schwarber and Rodon because other teams will pay a price for guys like them who are dominating and have team control. 
I'd go all out for Joe Mantiply, Andrew Chafin and Ian Happ. The former two should be easy enough to acquire. Happ? Not so much. I could also see the White Sox trading for David Peralta or Tyler Naquin because they both make the lineup that much more balanced and play quality defense. Both have wRC+ against RHP that are around 120, which would be a VERY welcome addition to this lineup.
Fuck it, get both of them. And cut fucking Garcia. Please god just cut him.
I don't give a flying fuck about the Bulls 
What in the fuck did I just read?
Let's get serious here folks. 
Gordon Beckham 100000%. I thought he was gonna be the White Sox Chase Utley. 25-30 bombs a year with around a .300 average, good slugging, high on base numbers, and stellar defense. He was great defensively and had a decently long career, but goddamn did he fizzle out. He wears it on the pre/post game shows though. Really like him as an analyst. Guy knows the game, just couldn't adjust to big league hitting ever.
Moncada and/or Eloy could definitely be this guy if they doesn't pick it the fuck up though.
For pitching? Nobody really off the top of my head. Not the White Sox, but I thought Jay Groome of the Red Sox was going to be Clayton Kershaw and he hasn't done DICK yet and probably never will. 
The obvious flip side answer is Marcus Semien. What's it… 3 years in a row with a top 5 MVP finish? I wasn't pissed at all when they traded him and they he blossomed into a fucking stud in Oakland. Down year in 2022, but I didn't forecast him doing anything CLOSE to what he's done over the last 5 years when he was with the Sox. 
I've already laid out what I think the Sox will do. The Guardians will probably reshape (read: both buy and sell) on the fly because their owners are cheap losers. The Twins will definitely add and they need a LOT of pitching. Sonny Gray ain't a game 1 starter in a playoff game. They need lots and lots of help. Wonder if they'll be in on the Luis Castillo sweepstakes? He's someone they should absolutely gun for. Need pitching pitching and more pitching because their staff doesn't scare anyone. I don't care to even look up their numbers. 
I AGREE!!! You'd think the Sox would figure this stuff out, but they continue to do the same thing over…. and over…and over…. and over again. It's wild. "The definition of insanity…"
Their current .500 record is both karma and a direct scientific result of their complete dog shit offseason they had. Just inexcusable and it will never not make me irate.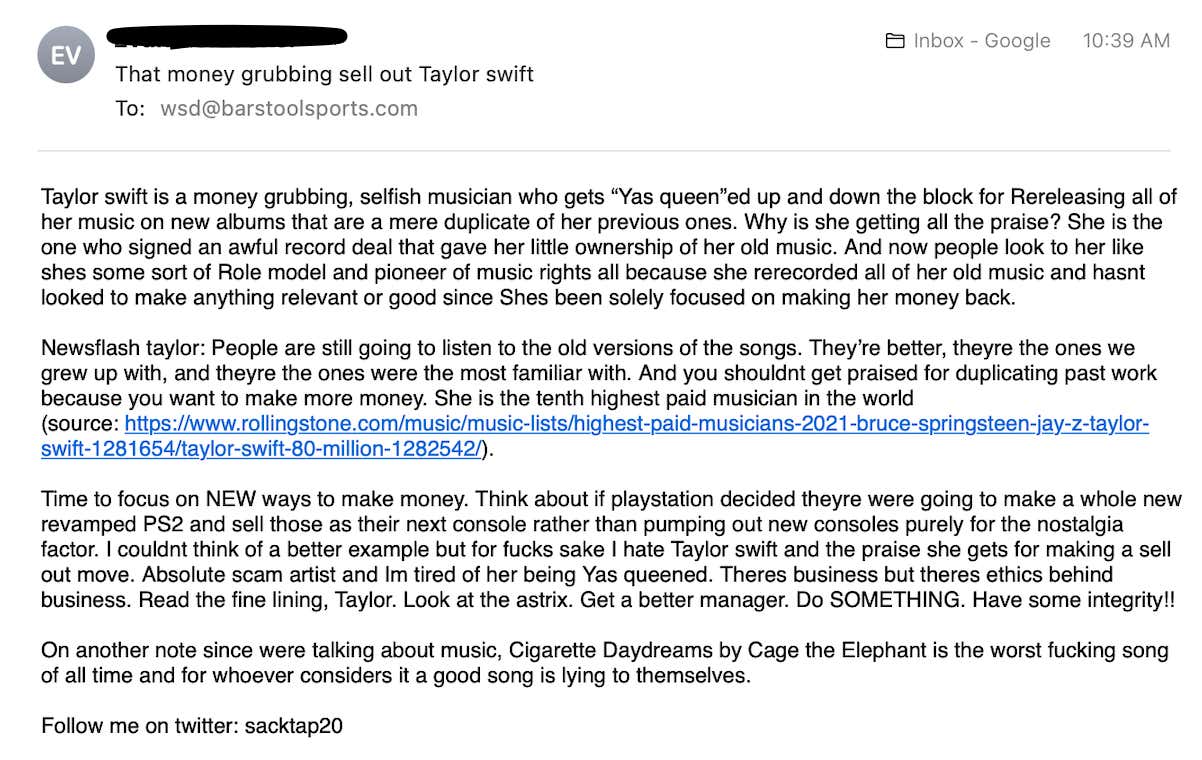 Excuse me sir, this is a Wendy's 
Beefloaf my good friend. To answer your question… not sure. I suck at trade hypotheticals and have said that a bunch of times. What I do know is this: 
1. Jake Burger doesn't have much (if any) value
2. Gavin Sheets doesn't have much (if any) value
3. Eloy Jimenez has NO value because he starts to get expensive as fuck and has sucked ass
4. Andrew Vaughn ain't going anywhere
5. Jose Abreu ain't going anywhere
6. Yaz ain't going anywhere
Did I list all the guys that are 1B/DH types? There are so many I may have missed a few. I don't think these guys get moved. I do think Sheets will be in Charlotte by the deadline for a guy that is more versatile defensively and can actually outperform what Sheets has done against RHP this year. 
Again I could be way off here but I don't see a way their 1B/DH types can headline a trade for anyone that's actually good. Like… "good" good. Like Freddy Garcia was. If they swing a trade for an actual "dude", then they're gonna have to dip into the top 3 of their farm and I'd be shocked if they emptied it out after that aborted fetus of a first half…. could be wrong though. 
Last up…
I hope… no, I PRAY that this is a joke. Get fucked and don't ever email me again. You're banned. Don't even think about rooting for the team that Sox fans have dropped every ounce of their time, money and emotions on for their entire lives. Thanks for pissing me off this morning, dick head. Stay north of Diversey
Let's sweep this series against Colorado. 19 straight against TRASH opponents. Perfect time to go on a run. This is the due or die time of the season. Let's ride.
- wsd