Every Announcement Marvel Studios Made At San Diego Comic Con This Weekend
San Diego Comic Con was held over this past weekend and per usual, Marvel Studios had a ton of announcements to make during their Hall H panel!
If you're in a rush, I ran through each and every announcement in under a minute in the above video, but if you've got some time on your hands - let's talk about them all a bit, shall we?
THE MULTIVERSE SAGA
Kevin Feige opened the panel by announcing that Phase 4 of the MCU will conclude in November with 'Black Panther: Wakanda Forever' (more on that one later) and that we are now in what they're calling 'The Multiverse Saga' over at Marvel. Makes sense.
'Iron Man' to 'Avengers: Endgame' is considered 'The Infinity Saga', if you weren't aware.
SHE-HULK: ATTORNEY AT LAW - STREAMING ON DISNEY+ AUGUST 17, 2022
'She-Hulk' got another trailer where the CGI looks sliiiightly better than last time, but still not great. I think this show looks somewhere between "good" and "okay" and really hope it surprises me like 'Ms. Marvel' did.
Charlie Cox's Daredevil appears at the end of this trailer in a sweet new yellow/red suit inspired by Daredevil's classic look....
….and you can't help but feel happy for that guy. 
We'll have more on him later as well, because he's gonna be in a lot of upcoming projects from Marvel!
SECRET INVASION - STREAMING ON DISNEY+ SPRING 2023
'Secret Invasion' follows Nick Fury and Talos (Ben Mendelsohn's character from 'Captain Marvel') hunting evil Skrulls as they attempt to invade Earth secretly. Some footage was shown to those in attendance at Hall H that was described as "intense" and made the show out to be a "darker" on-the-run political thriller. I think this one will have some massive stakes to the larger MCU.
The cast is also STACKED and includes Samuel L Jackson, Ben Mendelsohn, Martin Freeman, Emilia Clarke, Kingsley Ben-Adir, Olivia Colman, Regé-Jean Page, Cobie Smulders, Don Cheadle, and more. I can't wait.
ANT-MAN AND THE WASP: QUANTUMANIA - ONLY IN THEATERS FEBRUARY 17, 2023
Speaking of projects with big stakes for the rest of the Marvel Cinematic Universe, 'Ant-Man and the Wasp: Quantumania' hits theaters next February and features the debut of Marvel's next "Thanos-level threat", Kang the Conquerer, played by Jonathan Majors. 
They showed a trailer for this one at Hall H as well, which Kang narrates, and when he appears, Jonathan Majors delivers this cold ass line to our beloved Scott Lang….
Gulp. I'm worried for Ant-Man. 
Plus - surprise, surprise, legendary supervillain MODOK appears!
GUARDIANS OF THE GALAXY VOL. 3 - ONLY IN THEATERS MAY 5, 2023
They went all out for the Guardians presentation, showing a trailer that EVERYONE described as "heartbreaking", as Rocket has been taken from the team….
….and they even brought out Chukwudi Iwuji in full costume as the High Evolutionary (the supervillain behind the creation of Rocket Raccoon) to unveil him to the crowd….
This will be James Gunn's final 'Guardians' movie, and they keep saying it's the 'final chapter' for the team we know and love, so don't be too surprised if some of our favorites die in this installment. Shit may get sad.
BLACK PANTHER: WAKANDA FOREVER - ONLY IN THEATERS NOVEMBER 11, 2022
I mean….WOW. Talk about a phenomenal trailer - I think that may be the best trailer Marvel Studios has ever put out.
Obviously, there's a lot of emotion from the real world death of Chadwick Boseman that bleeds in here, but everything from the music choices, to the cinematography, to the glimpses of Atlantis, to the ending tease gave me chills up and down my spine. It's almost a tribute in and of itself and I have no doubt that this is going to be one of the biggest box office movies of all time. 
If the movie is half as good as the trailer, it'll be something really special beyond what we're used to from Marvel. 
RIP Chadwick Boseman!
ECHO - STREAMING ON DISNEY+ SUMMER 2023
Remember Echo from 'Hawkeye'?! Kingpin's niece?! She's the deaf one! No?! Well - she's got her own show too!
Charlie Cox and Vincent D'Onofrio are back as Daredevil/Kingpin in this one as well (despite the tease of Echo shooting Kingpin in the 'Hawkeye' finale) so it should just add to the Hell's Kitchen lore a little more before Matt Murdock takes center stage.
LOKI SEASON 2 - STREAMING ON DISNEY+ SUMMER 2023
Hell yeah! We don't know much about 'Loki' Season 2 yet, but in my opinion, the first season of 'Loki' was the best of any Marvel project on Disney+ thus far, and the unraveling mystery of the Time Variance Authority and Timekeepers is as enthralling as anything in the MCU right now. 
Head writer Michael Waldron is still involved but taking a bit of a back seat in Season 2 due to his countless other projects in the works, and director Kate Herron is also stepping away for the second season, so keep your fingers crossed that the quality remains.
BLADE - ONLY IN THEATERS NOVEMBER 3, 2023
Nothing new for Blade except a release date, I believe! 
I hope they push the PG-13 boundaries with this one, because I want to see Blade slicing vampire heads off. Make it as gorey and bloody as possible. Maybe they even bring in Dracula as the big baddie?! I'd love that.
IRONHEART - STREAMING ON DISNEY+ FALL 2023
Did you happen to spot Riri Williams aka IRONHEART in the 'Wakanda Forever' trailer?!
She's a Tony Stark superfan and young genius who will go on to build her own Iron Man suit to help fight the battles of good vs evil in that movie, and then her own show….
I don't know too much about her comics-wise, but I do know she's very well liked by readers.
AGATHA: COVEN OF CHAOS - STREAMING ON DISNEY+ WINTER 2023
Who was the breakout star of 'WandaVision'? It was AGATHA ALL ALONG!
Kathryn Hahn is absolutely hilarious and I'm thrilled we're getting more of her in this world. I'm just hoping this show isn't a prequel set in the Salem Witch times (like we saw in 'WandaVision' flashbacks), and instead a continuation of Agatha's arc after the events of 'WandaVision' - I think that's a lot more intriguing. I'm not the biggest fan of going backwards in the MCU.
P.S. How good was that 'Agatha All Along' song? Absolute jam.
DAREDEVIL: BORN AGAIN - STREAMING ON DISNEY+ SPRING 2024
Daredevil fans - rejoice! Season 4 is finally here!
After almost 4 long years after Netflix cancelled 'Daredevil' - which had a massively dedicated fanbase - the show will be revived on Disney+ under a new name: 'Daredevil: Born Again'. 
Charlie Cox and Vincent D'Onofrio will obviously be reprising their roles as Matt Murdock and Kingpin here as well, and this show will break the Disney+ first season format with 18 episodes!
'Daredevil: Born Again' written by Frank Miller is one of the most popular story arcs in the history of Marvel Comics, and while it's unclear whether they're just taking the name or they are directly inspired by it right now - fans are going crazy over this.
You can get the book on Amazon below….
CAPTAIN AMERICA: NEW WORLD ORDER - ONLY IN THEATERS MAY 3, 2024
Sam Wilson is finally getting his own Captain America movie! 
'Captain America: New World Order' shares a name with the first episode of 'The Falcon and the Winter Solider', which I know wasn't everybody's cup of tea, but it certainly was mine. There was so much in that show that I loved, from John Walkers bloody rampage, to Baron Zemo being a smartass, to the inclusion of Isaiah Bradley, the "secret" Captain America, and more.
As Barstool's resident Cap superfan, I'm excited for this, but also very nervous, because I LOATHED one of the director's previous movies, 'The Cloverfield Paradox'. 
I've heard that he (Julius Onah) redeemed himself with a movie called 'Luce' in 2019, but I'm going into this one a little trepidatious. 
Will Chris Evans reprise his role as an old-as-fuck Steve Rogers? Only time will tell.
THUNDERBOLTS - ONLY IN THEATERS JULY 26, 2023
The Thunderbolts are basically Marvel's 'Suicide Squad', I believe - a team of bad guys put together to get a nearly impossible job done. 
There's plenty of great villain candidates to join this team already, from Baron Zemo to John Walker to Abomination and more, but it cannot be ignored that William Hurt - AKA Marvel's "Thunderbolt" Ross, who this team is named after - passed away earlier this year at 71. I assume they will dedicate this movie to him. It's a shame he couldn't be in it.
FANTASTIC FOUR - ONLY IN THEATERS NOVEMBER 8, 2024
Marvel Studios finally has the rights to Marvel's most famous family, and aims to give them their first GREAT on-screen depiction in the Fall of 2024. Jon Watts, who did the last three 'Spider-Man' movies with Tom Holland, was originally supposed to direct this, but dropped out to focus on some other projects. 
Currently, Marvel is left without a 'Fantastic Four' director, but may I suggest Brad Bird as Watts' replacement? 
Sure, Bird is known mostly for animation, but he did one hell of a job with 'Mission: Impossible: Ghost Protocol' in 2011, and if you could direct a superhero family movie as good as 'The Incredibles', there's no doubt in my mind you could make a good Fantastic Four movie. Hell, speaking of 'Mission: Impossible' movies, throw a big bag at Christopher McQuarrie and see what he says.
Still, my biggest hope for this film is the casting of Dean Norris (aka Hank from Breaking Bad) as The Thing, so when somebody says he's made of rocks, he can correct them and say, "I'm made of minerals, Marie."
AVENGERS: THE KANG DYNASTY - ONLY IN THEATERS MAY 2, 2025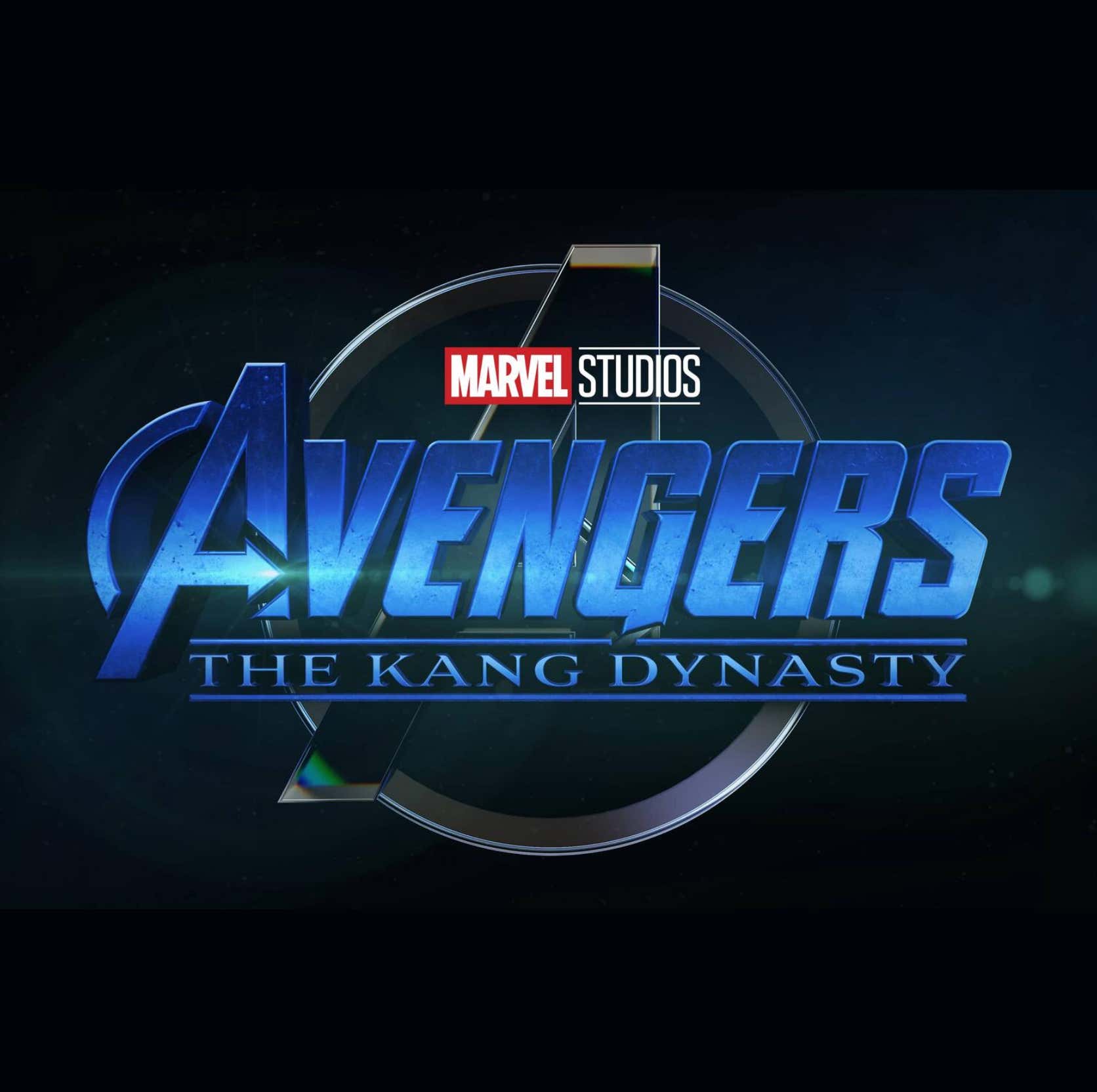 ….AND HERE WE GO! 
'Avengers: The Kang Dynasty' is the first of two 'Avengers' films that will be put out in 2025, which reminds me a lot of the 'Infinity War'/'Endgame' back-to-back formula. I think we'll see Kang slaughter a LOT of our favorite heroes in this movie, only for them to be resurrected (or brought back via variants) in the next one, and probably even some multiverse time travel.
You just gotta be reeeaaally careful that the plot isn't TOO MUCH like the previous 'Avengers' movies, though, and I think part of that means teaming multiple villains up. 
Instead of one big bad threat like Thanos, go for a couple, Marvel: Kang the Conquerer and Doctor Doom. Who says no?
AVENGERS: SECRET WARS - ONLY IN THEATERS NOVEMBER 7, 2025
Finally, a movie that Marvel fans have been asking for since the inception of the Marvel Cinematic Universe: 'Avengers: Secret Wars'. 
The 'Secret Wars' storyline from the comics is another one of the most famous storylines in the history of superheroes, and hopefully the MCU does it justice here. I'm expecting variants galore, heroes everywhere, the Avengers teaming up with the Fantastic Four and the X-Men, possibly even some symbiote infecting our guy Peter Parker, and new characters debuting that will blow us away. Maybe Ghost Rider revs in on his motorcycle for a big save, or Wolverine slices and dices Kang up when the heroes need him the most, or even Wanda returning as the Scarlett Witch and making a face turn - PULL OUT ALLLLLLL THE STOPS!
---
Best of all, this isn't even the full slate for Marvel's Phase 5/6, as Kevin Feige said they held back some announcements for next month's D23 panel!
Which future MCU project excites YOU the most?