Lighten the Fuck Up! The Professor Asked a Question He Thought Would Wake Up His Class...
A professor at a prestigious medical school was only a few minutes into a lecture he'd prepared for his first-year medical students on "Involuntary Muscular Contractions" when he could already sense their lack of interest. Some were starting to nod off… 
Realizing that this was not the most riveting subject and that a majority of his students needed to be shaken up a bit, he decided to shock them with a question sure to grab their attention and wake the sleepy ones up…  
He stopped speaking for a moment, began slowly walking the perimeter of the lecture hall, and then he stopped, approached an attractive young blonde woman sitting alone in the back, looked her in the eyes, and asked in a loud voice that got everyone's attention, "Do you know what your asshole is doing while you're having an orgasm?" 
Without hesitation, the young woman replied, "I don't know, he's probably out playing golf with his frat brothers…"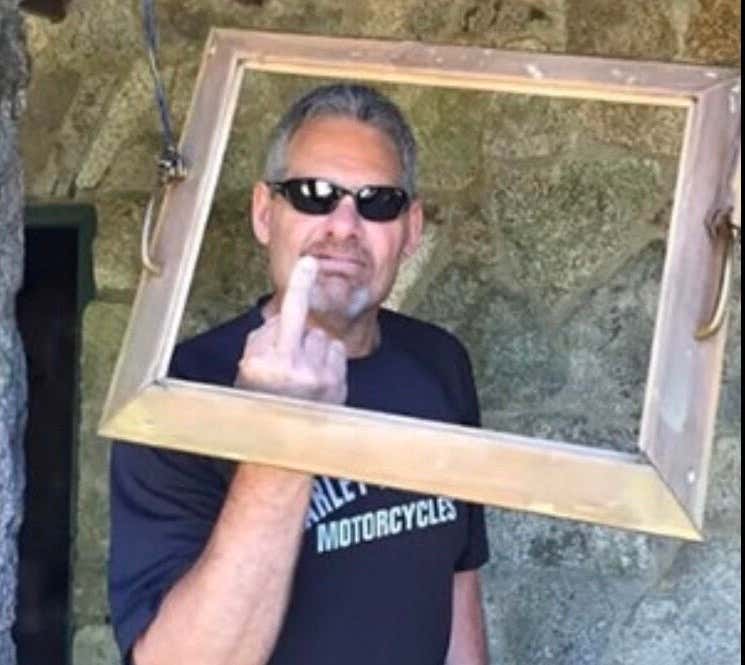 * Vindog has been repurposing jokes since 1968 (and flipping people off forever!)
This is LTFU Joke #104!
There's no better way to 'Lighten the Fuck Up' than doing it wearing LTFU merch!