Wanna feel old?... Cindy Crawford's daughter is 21.
First off... I will preemptively bonk myself for this blog.
(BONK!)
Secondly, for those who were born after 1990, I will nip this question in the bud: 
Who the fuck was/is Cindy Crawford?
Cindy Crawford is now 56 years old, but was at one time, one of the original supermodels… One of the "Big Five," together with Linda Evangelista, Naomi Campbell, Claudia Schiffer, and Christy Turlington. They revolutionized the fashion industry in the 1990s, and the term "supermodel" was created because of them.
In 1995, Forbes ranked her as the highest-paid model on the planet and she's been on more than 600 magazine covers worldwide.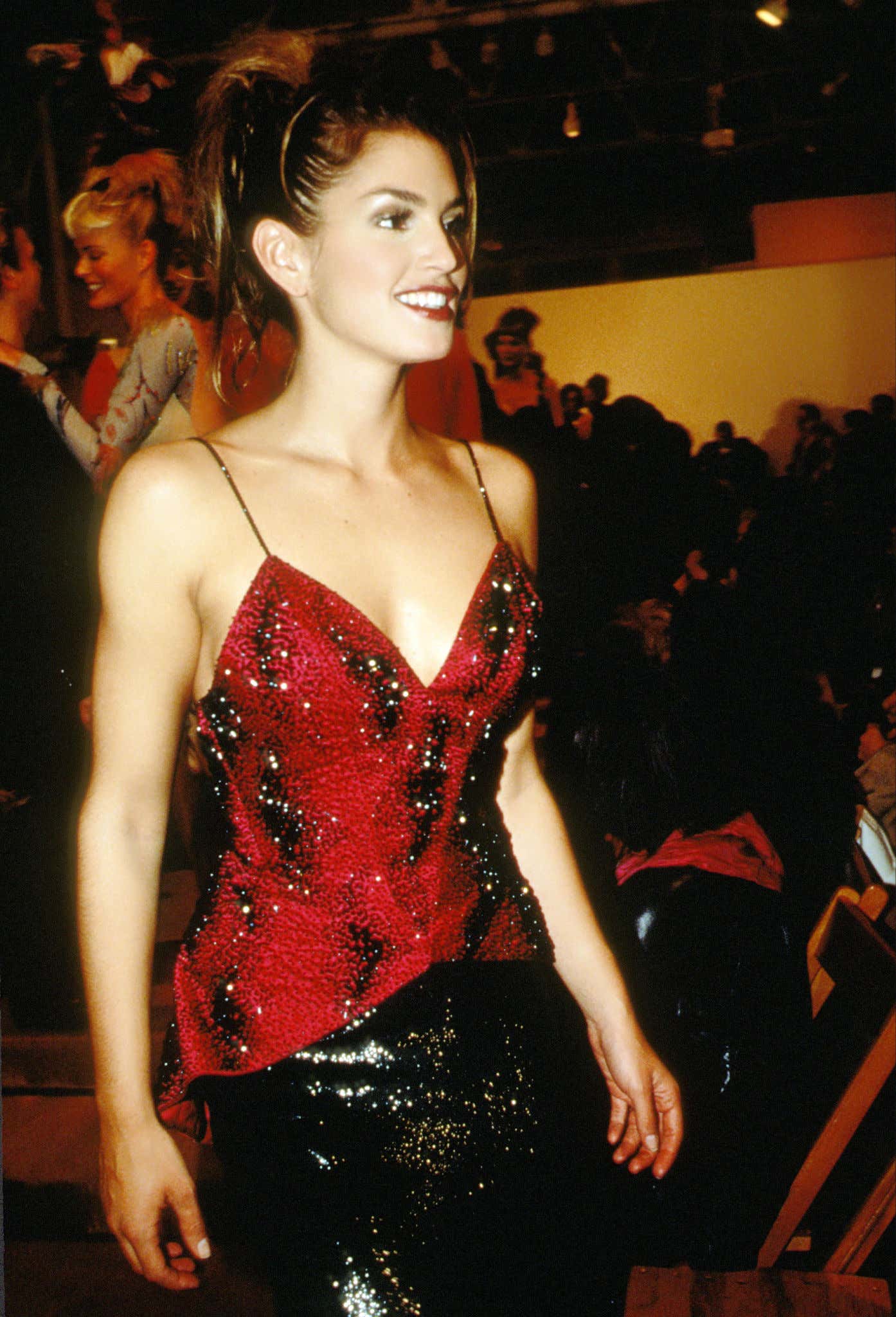 Images Press. Getty Images.
Crawford is also a descendant of the Roman emperor Charlemagne… Charley's 41st great-granddaughter to be exact.  That probably doesn't resonate with most, but I find that to be fascinating.
pictore. Getty Images.
In 1991, she got married to a famous actor (and alleged gerbil lover) named Richard Gere.  They got divorced in 1995. 
After that, she married Rande Gerber in 1998… If that name doesn't ring a bell, it probably shouldn't.  But in 2013, Rande partnered with George Clooney to launch Casamigos Tequila.  And in June 2017, it was sold to Diageo for $700 million, with an additional $300 million possible depending on the company's performance over the next ten years.
That percentage of a possible BILLION dollars is the reason he stays married to a supermodel and also the reason nobody busts his balls for spelling "Randy" incorrectly.
Michael. Unsplash Images.
Cindy and Rande have a son, Presley Walker, and a daughter, Kaia Jordan.
And the reason I am writing this blog is that their daughter turns 21 today, and (thankfully) the resemblance to her mom is uncanny…
J M HAEDRICH. Shutterstock Images.
(Taken Feb '22)
This is not to say Rande's good looks have nothing to do with Kaia's stunning appearance.  Having just one good-looking parent is sometimes not enough… Just ask my kids.
Or consider Christie Brinkley had a daughter with a former model named Peter Cook and another with a singing troll named Billy Joel.
Can you tell which is which?…
(No offense, Alexa… Just tough comps.)
But back to the Crawfords/Gerbers…Kaia has been on this site before.
The Chicks In The Office had her on when she was inexplicably dating Pete Davidson and his HUGE dick…
And Keegs wrote about her almost exactly one year ago after she filmed a lesbian scene for American Horror Stories…
And now I am throwing her back onto these hallowed pages to celebrate her coming of age.
I was careful not to post too many pictures of Kaia because of the pre-21 creep factor involved, but I'm guessing she'll be backing her way back onto this site very soon… Especially since her latest romance involves the kid who plays Elvis in the new movie… So I will hitch my literary wagon to her caboose.
Happy Birthday to a girl who won the genetic and economic lottery.
Take a report.
-Large
---
I mentioned at least one hoax in this blog… Richard Gere's love of rodents.  I also mentioned a curse… Pete Davidson being burdened with a monster penis.
And, as luck would have it, the past two weeks of Twisted History are all about hoaxes and curses.
You can find them all on my YouTube channel… Give them a listen.
TAR.
-L