The Celtics Reportedly Could Be Looking To Run Things Back With Jae Crowder And Here's Why It Makes Some Sense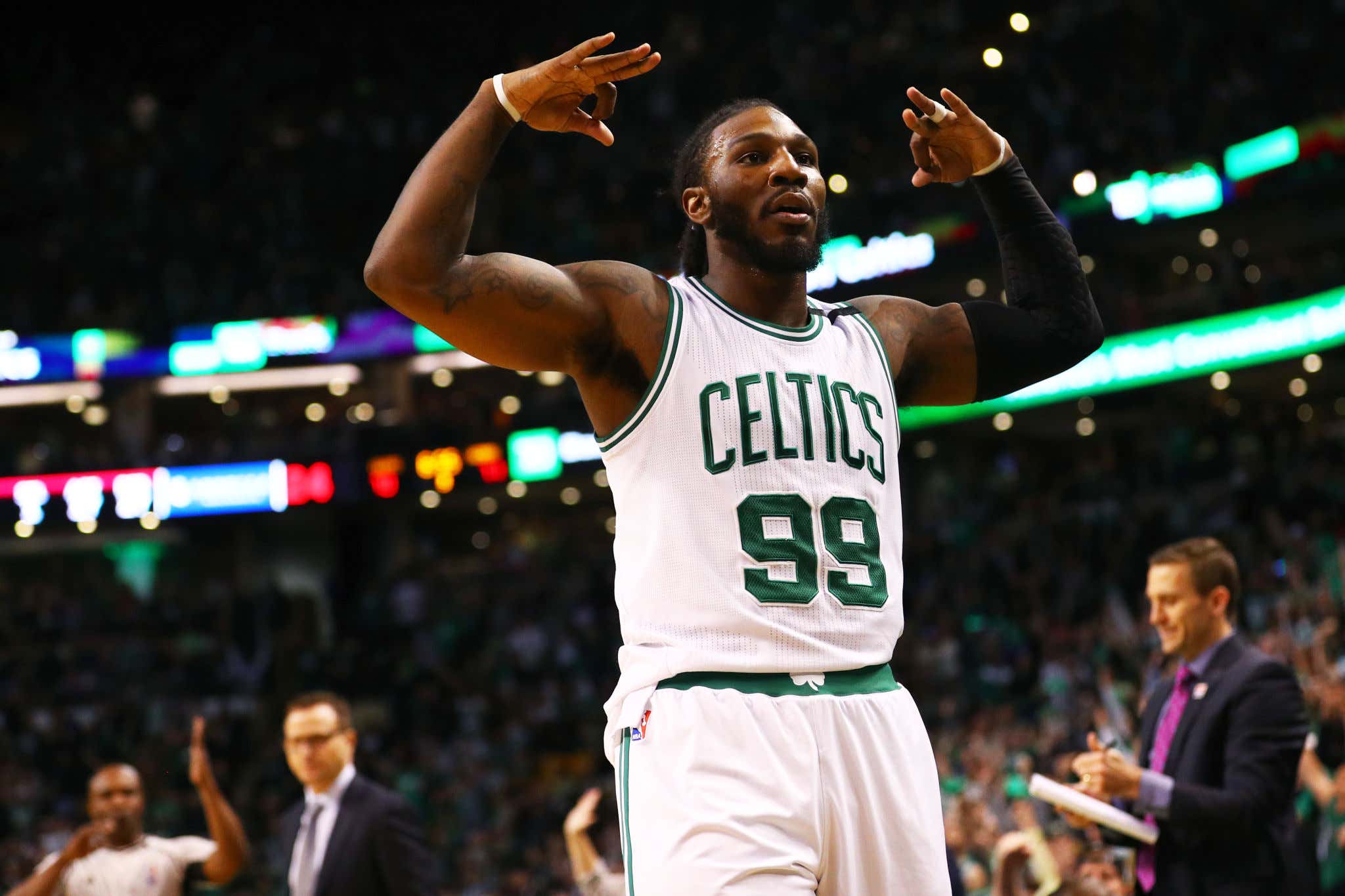 Maddie Meyer. Getty Images.
Alright, now this is what I'm talking about. After a pretty quiet day yesterday, we're finally starting to get some Celts "leaks" or "rumors" as we inch closer and closer to the all important 6/30 date of free agency. Earlier today we got the confirmation that Brad called about Alec Burks because why the hell wouldn't he, and now we have another rumor on our hands surrounding a familiar face in Jae Crowder.
Before we dive into it, we first should all get on the same page of what Crowder's contract/situatuon is in PHX. Please see below
Here's why this is important. At 32 and an expiring contract, I feel pretty confident that cheap ass Robert Sarver is not looking to pay for another Jae contract when they have guys like Cam Johnson who is much younger that is set to be paid soon. It's not exactly surprising or shocking that a team could look to move a veteran player who has value in an effort to get something back for an expiring deal. Happens all the time. 
From the Celts perspective, a few things to keep in mind here. If they are able to pull off a trade prior to July 1, you use the $9.7M number. If it happens after July 1, it's the $10.1M number. Not a huge difference, but worth mentioning. I look at the Suns situation at the big man spot and see a position of need. Remember, they got rid of Jalen Smith. JaVale McGee, Bismack Biyombo are free agents. That leaves Deandre Ayton as potentially their lone big with Torrey Craig as a small ball four. Here's where the Celts could potentially have options.
You know who makes similar money to Jae Crowder? Daniel Theis. 
Is there a chance the Suns might realize they need big man depth and be open to something like this plus a 2nd round pick for a player leaving next year for nothing? For the sake of this blog let's say yes. That enables the Celts to bring in the reserve wing they need with Crowder while not touching their Fournier TPE. If the Suns come back and say fuck that, we don't want any future money on our books, OK, Crowder fits into the Fournier TPE and you still have money left over to continue to add should something become available in that 6-7M range.
From a scheme perspective, Crowder does fit how the Celts play. He's a versatile defender who can play the 3-4 spot in certain lineups, and he has the ability to knock down threes. He shot 34.8% this past season and 38.9% in 2020-21 after shooting 44.5% with the Heat in the bubble. I think at this point he's probably closer to the 34.8% than something close to the 40s, but we're talking about a reserve wing. Being league average from three is fine as long as you also provide some help in terms of defensive versatility.
Not for nothing, Jae did shoot 36.2% on catch & shoot 3PA this season. Here's his shot profile
Good from the corners and league average from above the break? Those are the two areas of importance when it comes to playing next to Tatum & Brown in this offense. 
Now, it's not all good. The thing we ALL remember about Jae is he is not someone that lacks confidence, especially in his ability to shoot. The downside there is when Jae is cold, he is ICE COLD. I'm talking Antarctica temperatures. That also has had a tendency to show up in the playoffs. He shot just 30% this postseason and like 29% on catch & shoot threes for the Suns in his 13 appearances. Who could forget his 30% showing from deep for the Celts back in 2014-15 to which he followed up the next season with 24% from three. I will say on their deep run in 2016-17, Jae shot 35% in 18 games, so it's a mix.
The thing is, every player the Celts could have as options to either trade their bench players or use the TPE/MLE are going to have flaws/risks. Every single one of them. It's more about if the positives outweigh the negatives and if their skillset addresses a current need even with those flaws. When you look at it that way, Jae does check off some boxes.
In this scenario to then replace Theis, it sure looks like someone like Isaiah Hartenstein might be an option with the MLE, which in my opinion is an upgrade in terms of your 3rd big. Obviously, this is all a hypothetical, but given what we know the Celts needs are, here's what that would accomplish
1. Reserve versatile wing who does not mess up your future books
2. Potentially keep the Fournier TPE fully intact to use elsewhere
3. Brings in a better 3rd big
Not exactly the worst idea on paper which is why that Sean Deveney report makes sense to my brain. I can see the vision. Doesn't mean shit because these are all rumors and speculation, but I see the path if that's in fact what Brad is trying to accomplish.