Paul McCartney Brought Out Bruce Springsteen/Dave Grohl At Glastonbury Last Night
Last night, Sir Paul McCartney made history at Glastonbury, becoming the oldest headliner the festival has ever had (at 80 years young), as well as drawing the largest crowd the festival has ever had (over 200,000 strong) - and he did it in style!
McCartney's 38-song setlist was full of Beatles classics, Wings hits, and his own solo tracks - including some new-ish ones some folks on Twitter weren't thrilled about - and towards the end of his performance, he introduced Dave Grohl to come play guitar/sing on 'I Saw Her Standing There' and 'Band on the Run' (which Foo Fighters famously covered at The White House a few years back) with him....
This marked Grohl's first appearance/performance since the passing of his best friend and Foo Fighters drummer, Taylor Hawkins, in March - but Taylor was with him in spirit.... 
As a huge Foo Fighters/Grohl fan, it really made me so happy to see him up there having a blast with Paul. I'm sure a lot of you feel the same way.
After that, Macca called out Bruce Springsteen - who joined him on stage at Metlife Stadium just last week (which was one of the best concerts I've ever seen in my life, by the way) for 'Glory Days' and 'I Wanna Be Your Man'….
….and then everyone got on stage together for an epic jam session to close the show….
Gotta love it - that's history right there. Hopefully Paul will show up as a surprise guest at one of the Taylor Hawkins Tribute shows this September…..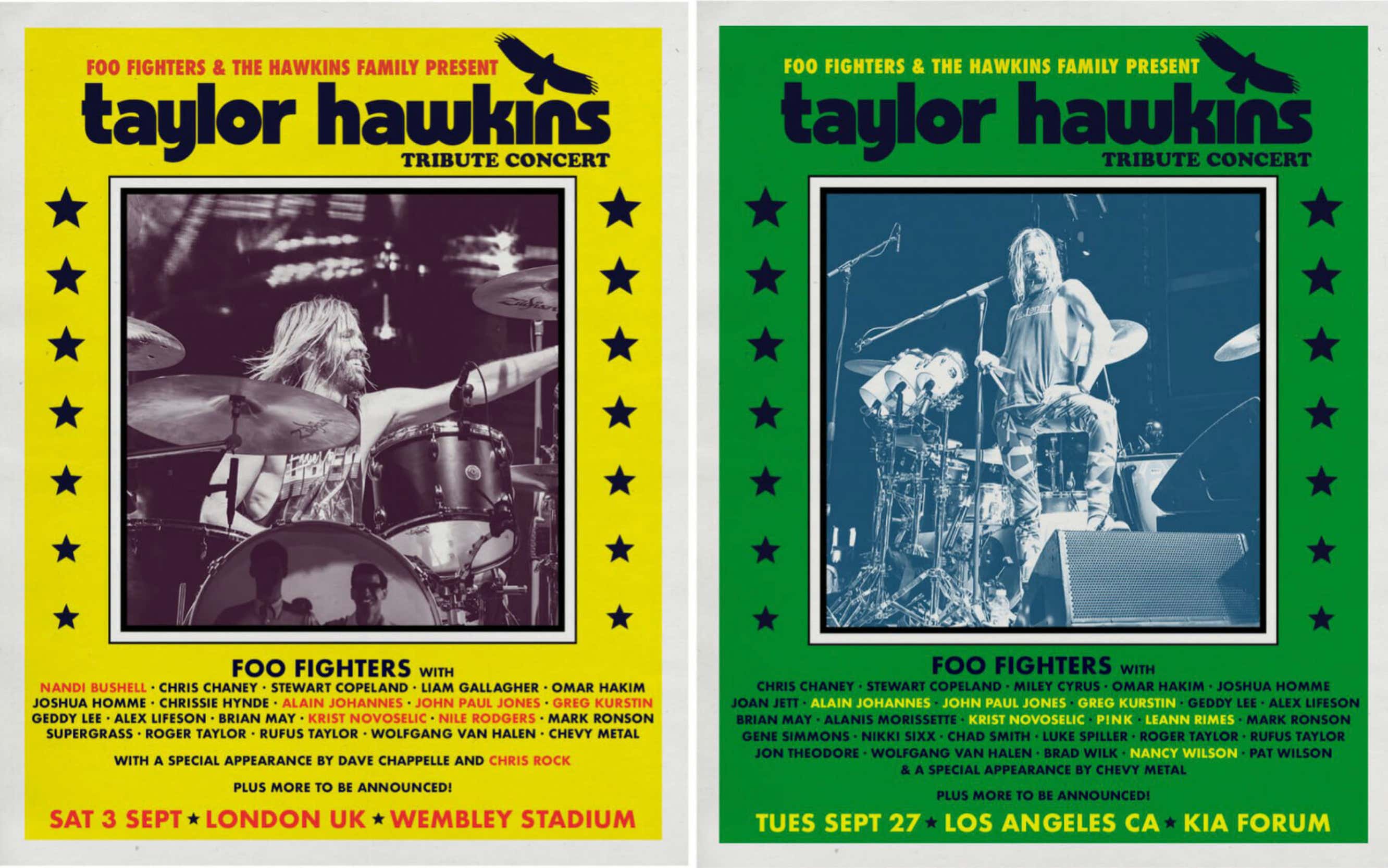 There's been some really great sets all weekend at Glasto and the coverage continues today on the BBC iPlayer if you wanna hook up a VPN. Not an ad but I have been using ExpressVPN all weekend and it works better than some of the others I tried out. 
Jack White is even playing the secret set this year, which was just announced a few hours ago!
That should be awesome. White's new record is absolutely killer. Here's some other festival highlights thus far….