Jason Kokrak Just Pulled A Legendary Irish Exit On His Way To (Likely) Join LIV Golf
Golf Digest - Well, we can probably put down Jason Kokrak as one of the next PGA Tour players to announce that he's a defector to LIV Golf. Either that, or he just threw one of the biggest tantrums this side of your 5-year-old before naptime.

How else could you explain the utterly bizarre and memorable way in which the 37-year-old Korkak—already rumored for some time to be destined for LIV—seemingly bid farewell to the tour on which he's played 11 full seasons, won three times and earned more than $20 million?

ShotLink tells the story from Friday at the Travelers Championship in Cromwell, Conn. Kokrak teed off on his final hole of the day, the ninth at TPC River Highlands. He'd shot 67 in the first round but was four over in the second following his second double bogey of the day (the first came on a five-putt). Kokrak hit the tee shot 327 yards on the dogleg right par 4 into the left rough. He had only 43 yards to hole. And then he proceeded to blast that shot over the green and across a road. Or as ShotLink put it, "87 yards into the unknown."

Then, get this … he walked right off the grounds, reportedly disappeared into the player parking lot, got in his car and likely left the PGA Tour in his rearview mirror. As noted in the last line of the tour's second-round media notes: "Jason Kokrak was disqualified during round two for failing to record a score on his final hole and subsequently failing to return a scorecard." 
Wowwwwww. What an exit. Guy literally took his ball and went home.
It's been widely rumored that Kokrak has been headed to LIV Golf since day 1. It was honestly surprising he didn't play in the London event. Hell's he's even been sponsored by Golf Saudi in the past. It's hard to make out in this photo, but "Golf Saudi" is right there on his bag.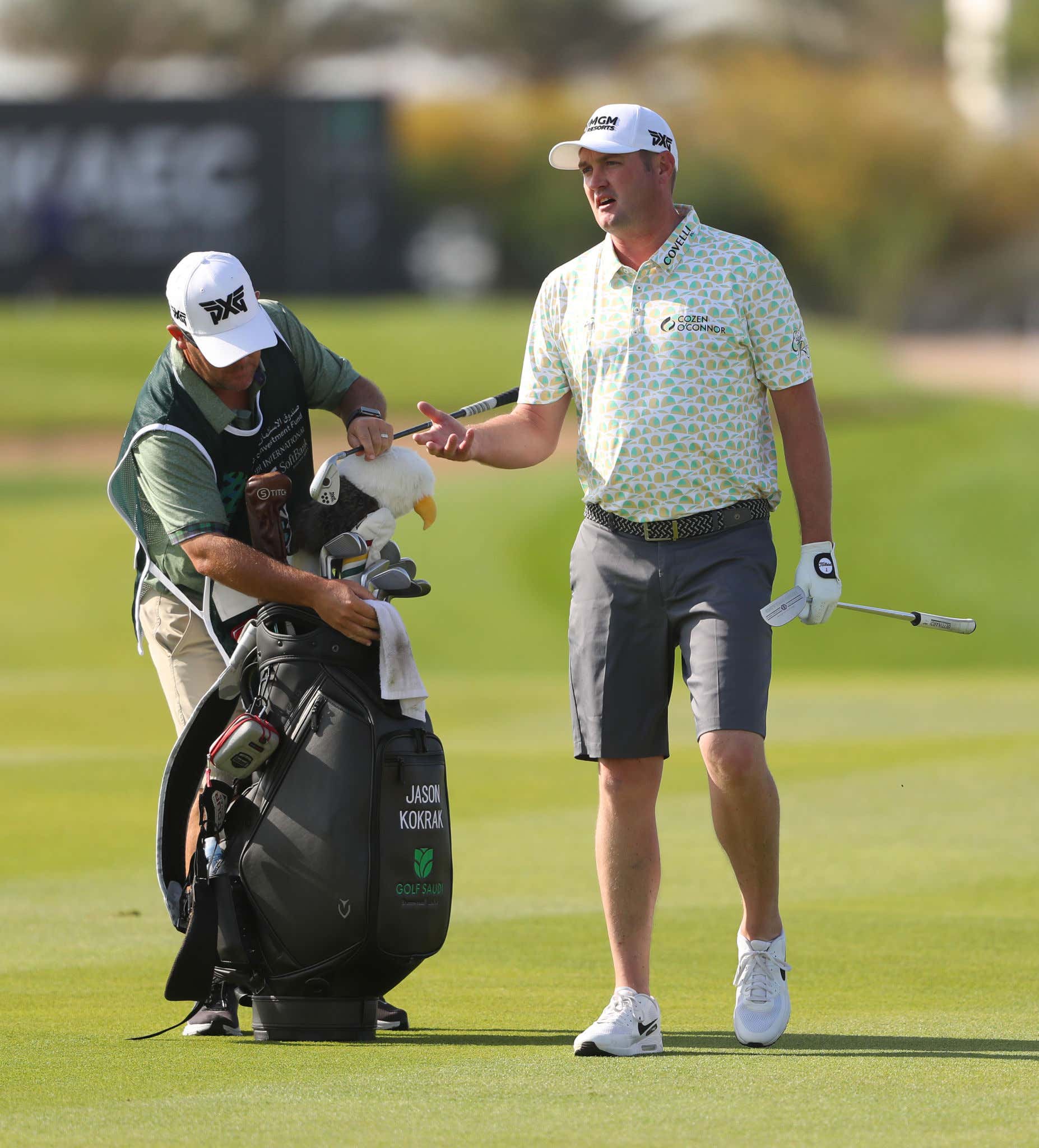 Oisin Keniry. Getty Images.
Plus the Kok man is such a perfect fit for LIV Golf. Guy in his late 30's who has played some of his best golf in recent years, likely has a short window of relevancy, and is ripe to cash in on it. So if I'm a betting man, we're gonna see him in the field next week in Portland for the first stateside LIV event.
With that said, what a way to go. I'd like to think that he saw that he was outside the cut and just decided to go out in spectacular fashion. Just blast a ball to bolivian and take your clubs and get out. Probably flashed double middle fingers on the way out too. Reminds me of Antonio Brown going out with the Bucs this year. 
Gotta respect that kind of commitment to the heel life.