US Open Co-Leader Joel Dahmen Got Stranded After His Friday Round Because The Valet Gave His Car To Somebody Else
Andrew Redington. Getty Images.
Golf Digest - After firing a two-under 68 to secure his first-ever 36-hole lead on the PGA Tour, Dahmen made his way to the parking lot. When he got there, however, his car was nowhere to be found….

…The prevailing theory was that the valet must have given his courtesy car to some other mustachioed guy wearing a bucket hat. Making matters even more ridiculous was the fact that the Netflix cameras—filming for the forthcoming PGA Tour docu-series—were shadowing Dahmen as he stood in the parking lot, thumb in the air.
Wild. No respect for a guy leading the US Open.
Dahmen is a pretty popular player among those on Tour and those who follow closely. Fella likes to have himself a good time and got the crowd rockin with Harry Higgs at the Waste Management.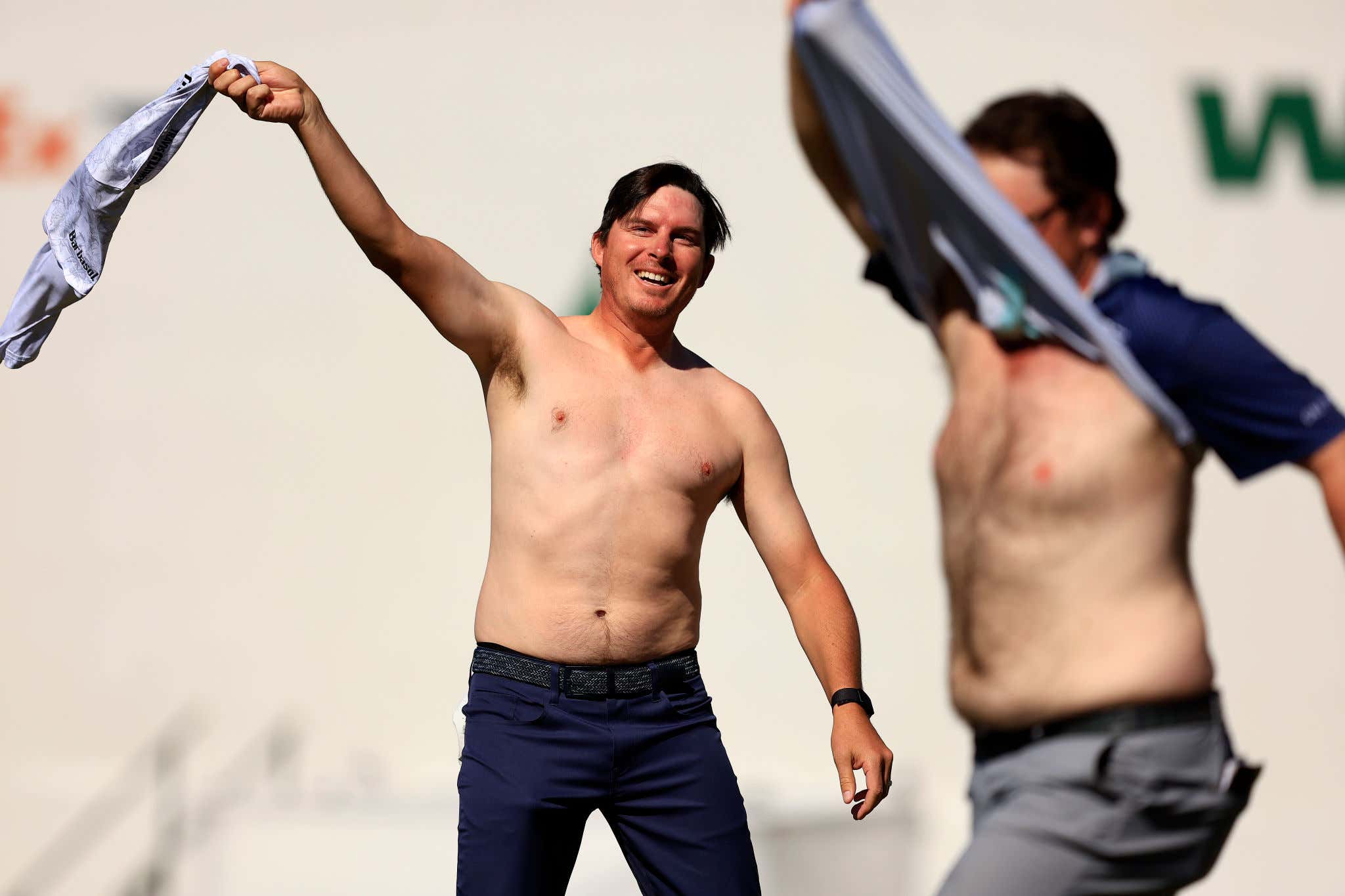 Mike Mulholland. Getty Images.
But sure as shit looks like that hasn't changed things in Joel Dahmen's world. This could happen to anyone. Anyone meaning somebody like you and me. Not anyone who's somebody and LEADING THE US OPEN. Tell ya what though… if Joel can keep this thing together and somehow find a way to bring this thing home… never again. Front row parking, doors held for him, never again will Joe Schmo be driving away in his car. 
Bucket hat gonna be iconic if he can pull this off. Rooting for the fella.