Monster cookies are the best cookies
If you think baking is tedious or complicated, it's not! Baking can be relaxing, always fun to share with others, and is an easy accomplishment. Anyone can bake, well, most anyone can bake. Cooking requires more skill, IMO.  
This week was a great week for my baking skills. I made Monster Cookies, and Big Cat gave me a 6.5! Higher than any other ranking he has given me. Most rankings are in the 3 range.  
These cookies bring back memories. Make the same dessert or meal, and take it to all your gatherings, your kids sporting events, or for Christmas gifts. You can start your own family tradition, and it can be something YOU love!
These cookies are easy, not time-consuming, and pretty much fail-proof! Here is the recipe: 
I make mine at least 3 tablespoons in size because I like them to be big so they can be crunchy on the outside and chewy in the middle.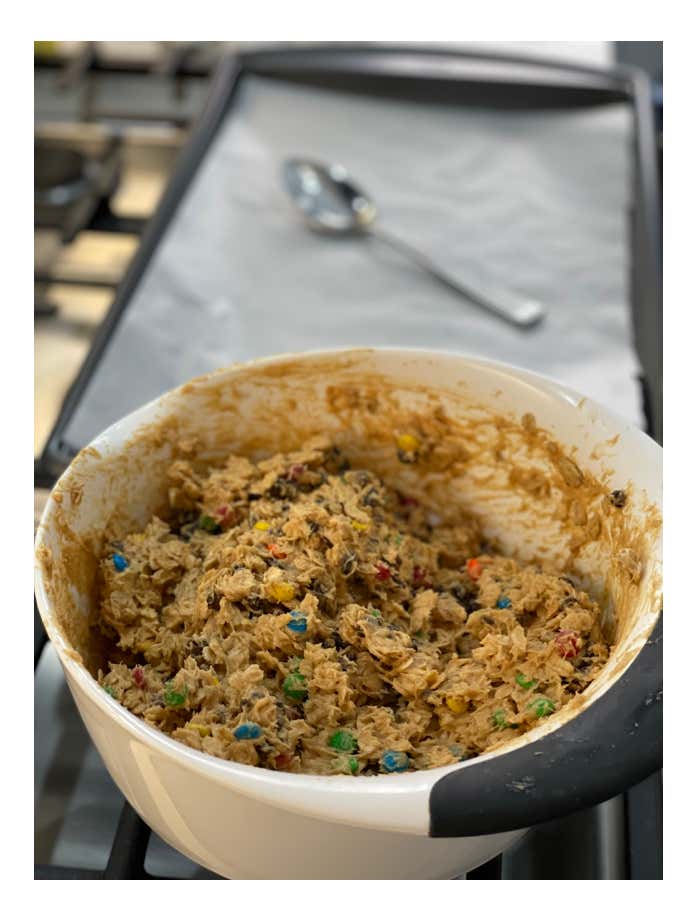 If you make them bigger you can get about 6 on a baking sheet, which may require more baking time. 
I first found this recipe in the Oklahoma City Junior League cookbook. It makes about 4 dozen cookies, which is why I was glad I found the recipe I used here.
I added a few more M&Ms for good measure!