Eli Gobrecht Is One Sick Puppy, Scores The Early Leader For PLL Goal Of The Summer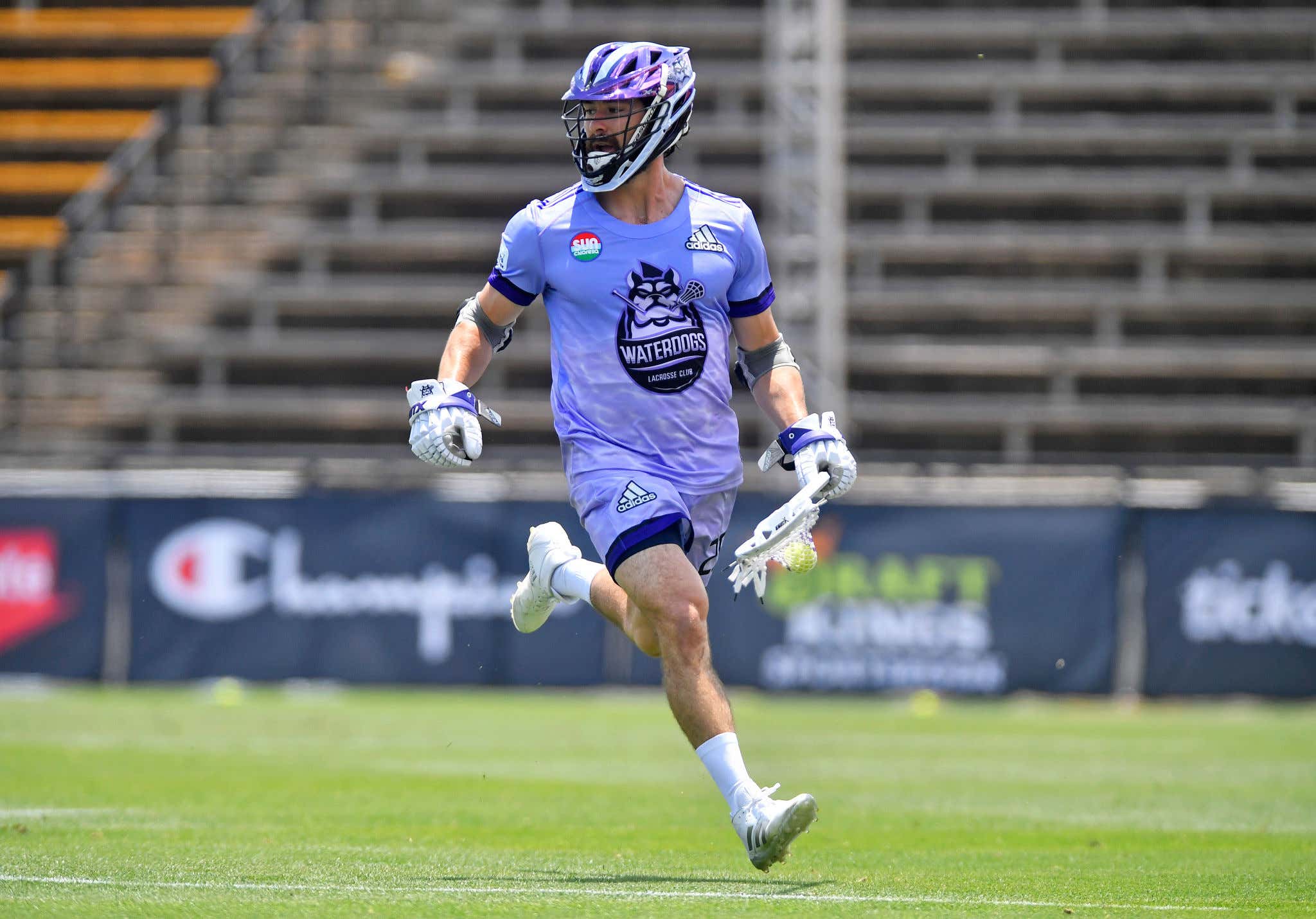 Icon Sportswire. Getty Images.
The Waterdogs had their season opener today against the Cannons. Spoiler alert, the Waterdogs suck. They were getting their tushies spanked 12-3 at halftime before the Cannons decided to finish out the rest of the game in cruise control. But despite how hard the Aqua Pups were getting shelled, they still managed to string together one of the nicest goals you'll see all summer. As long as you disregard the scoreboard here, this goal was insane. 
Great feed in transition from Scarpello. And then the backhand between-the-legs finish from Gobrecht was grotesque. To pull that off in general is absurd. But to pull it off with a longpole? Clearly playing box lacrosse is paying off for the young man because that's the only way you can develop hands like that. Speaking of box lacrosse players with dirty hands…this twister from Zach Currier was equally as ridiculous. 
A lot of coaches love to scream at their players to finish the ball going towards the middle of the net instead of fading away behind the cage. But when you can break out a twister like that and still give yourself and angle to work with despite being below the goal line? Yeah, I'm gonna go ahead and say that Zach Currier can finish the ball however he damn well pleases. But that's why there's only one Zach Currier in the world. The same reason why there's only one Lyle Thompson. 
Anyone who didn't think that Lyle Thompson was going to come out and immediately takeover a game in Albany has mush for brains. 
Pretty solid start to the 2nd day of the season. The Highlight Factory is going to be working overtime this summer in the PLL.