With The Oilers In A 0-2 Series Hole, Connor McDavid Literally Didn't Waste A Minute To Answer In Game 3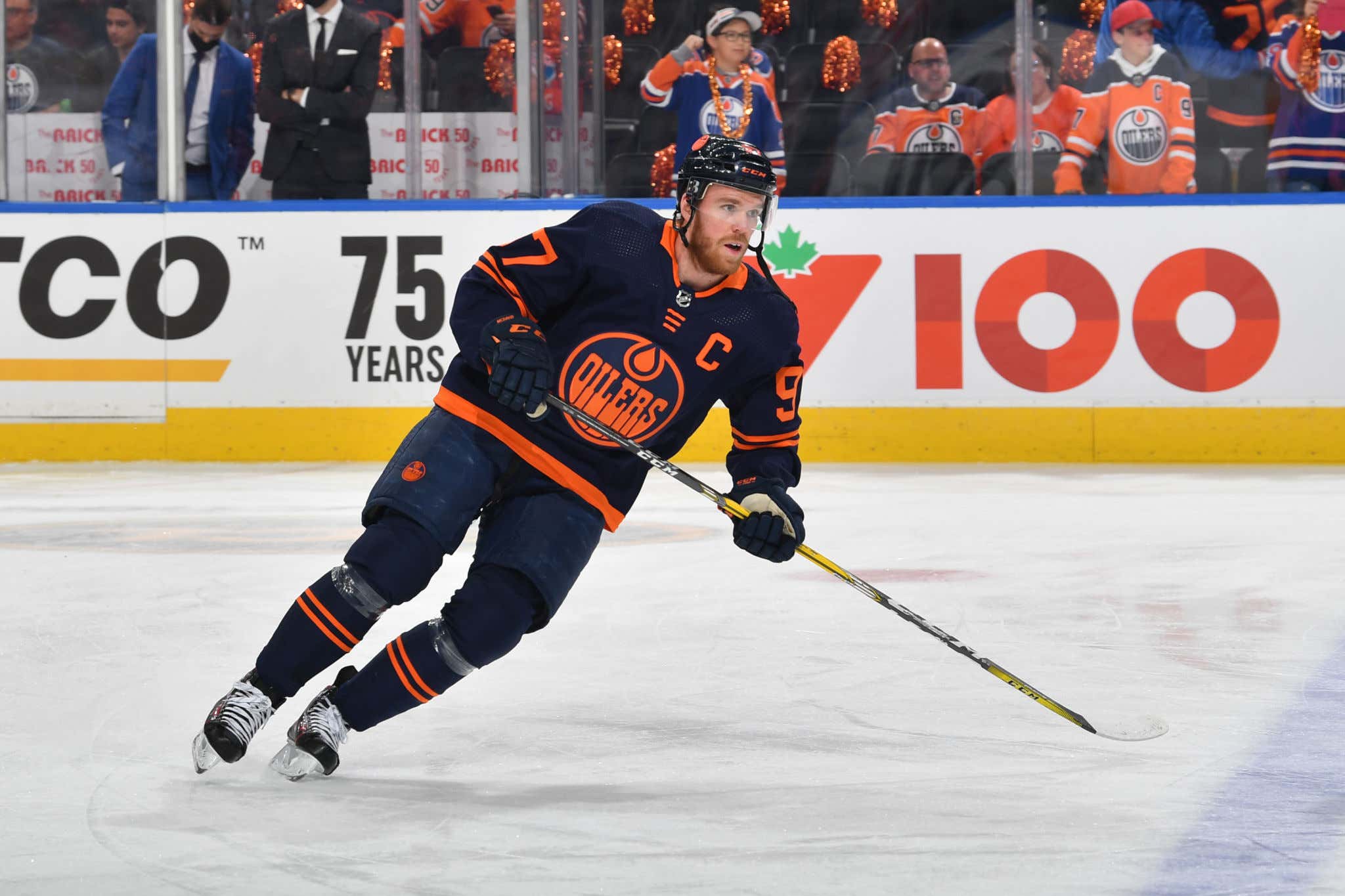 Andy Devlin. Getty Images.
So the Edmonton Oilers didn't look great against the Colorado Avalanche in Denver, losing the Western Conference Final opener 8-6 before getting shut out 4-0 by Avs backup goalie Pavel Francouz.
Connor McDavid decided he'd had enough of seeing a goose egg on the scoreboard. With all the odds stacked against them and a formidable foe in Colorado riding all the momentum into Edmonton, McDavid took matters into his own hands just 38 seconds into Saturday's Game 3 with a sick goal:
This bodes well for the Oilers, because they're 6-1 when scoring first during the 2022 Stanley Cup playoffs. With that goal, McDavid had his sixth and 16th point vs. the Avalanche in nine career home starts when facing them.
Of course, Evander Kane had to fuck up and board the shit out of Nazem Kadri mere moments later, sending the Avs star forward to the locker room injured. Kane got tagged with a five-minute major for boarding, and while he's had a sensational postseason with 13 goals thus far, he's still an absolute moron who can't help himself but commit the odd dirty play.
Thankfully, Edmonton's penalty kill was ready to engage and killed the damn major. McDavid, Kane, Leon Draisaitl and Co. will likely still need more firepower the rest of the way, because if the first two losses are any indication, the Oilers need to give their goaltender Mike Smith plenty of scoring support to hold home ice at Rogers Place.