The Rangers Couldn't Care Less About Your Streaks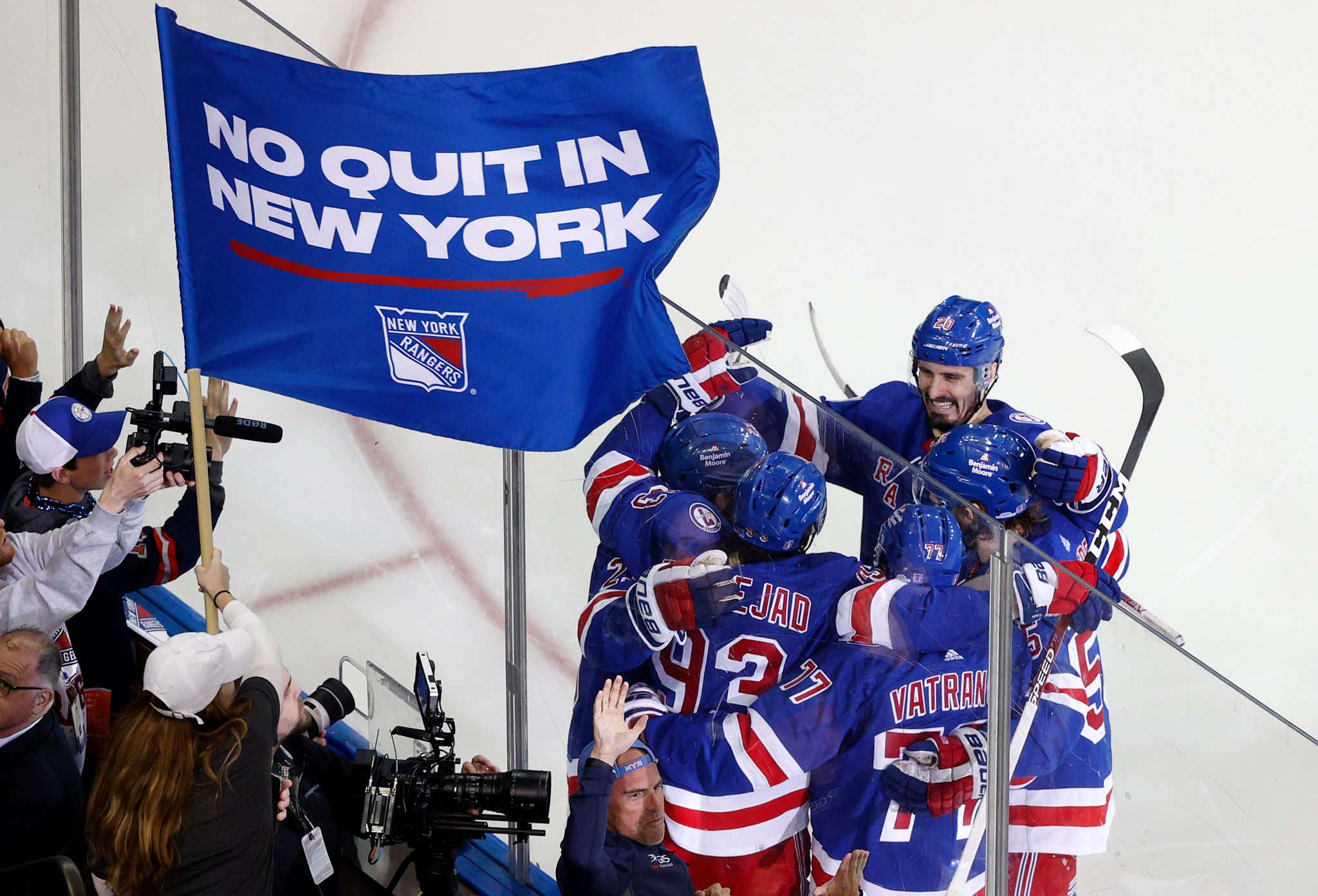 Sarah Stier. Getty Images.
The last time an 18-1 record mattered to me it was the result of an improbable 2008 Super Bowl championship for the New York Giants. Fast forward 14 years and, while we're not talking championship just yet, we're looking at another improbable New York team snapping an 18-game streak in their pursuit of one. The juggernaut Tampa Bay Lightning have just been handed their first consecutive playoff loss in 19 tries.
Tampa Bay wouldn't have stood a chance if not for being gifted an early powerplay they took advantage of. Just a brutal call on Reaves without taking Maroon with him. After that early goal though the Rangers dominated play. Didn't finish on a couple PP opportunities of their own but K'Andre and Kaapo lit the lamp to finish the first 20 with a lead. Vasilevskiy certainly wasn't on his clean A-game but he managed to keep the puck out of the net and his Bolts squad within one heading into a crucial third period. A third period that lasted 81 seconds before the white hot Mika Zibanejad buried yet another one for the eventual GWG.
The Bolts made it close in the final minutes with an extra attacker but Shesterkin and the Blueshirts stood strong to extend a streak of their own - that's 8 straight W's under their own Garden roof and 2 straight to open their series against the two-time defending Cup champs. The Rangers did exactly what they're supposed to do and now head to Tampa with a couple shots to take total control of the series. Home ice is obviously a boost for any squad, but based on how much faster & stronger NY has looked in the first two tilts Lightning fans have gotta wonder if "making noise" is gonna be enough to close that enormous gap.
That "10 straight series wins" streak is next…
VIVA LA BLUESHIRTS!!!!!