Rangers Crush Canes & Even Series At 2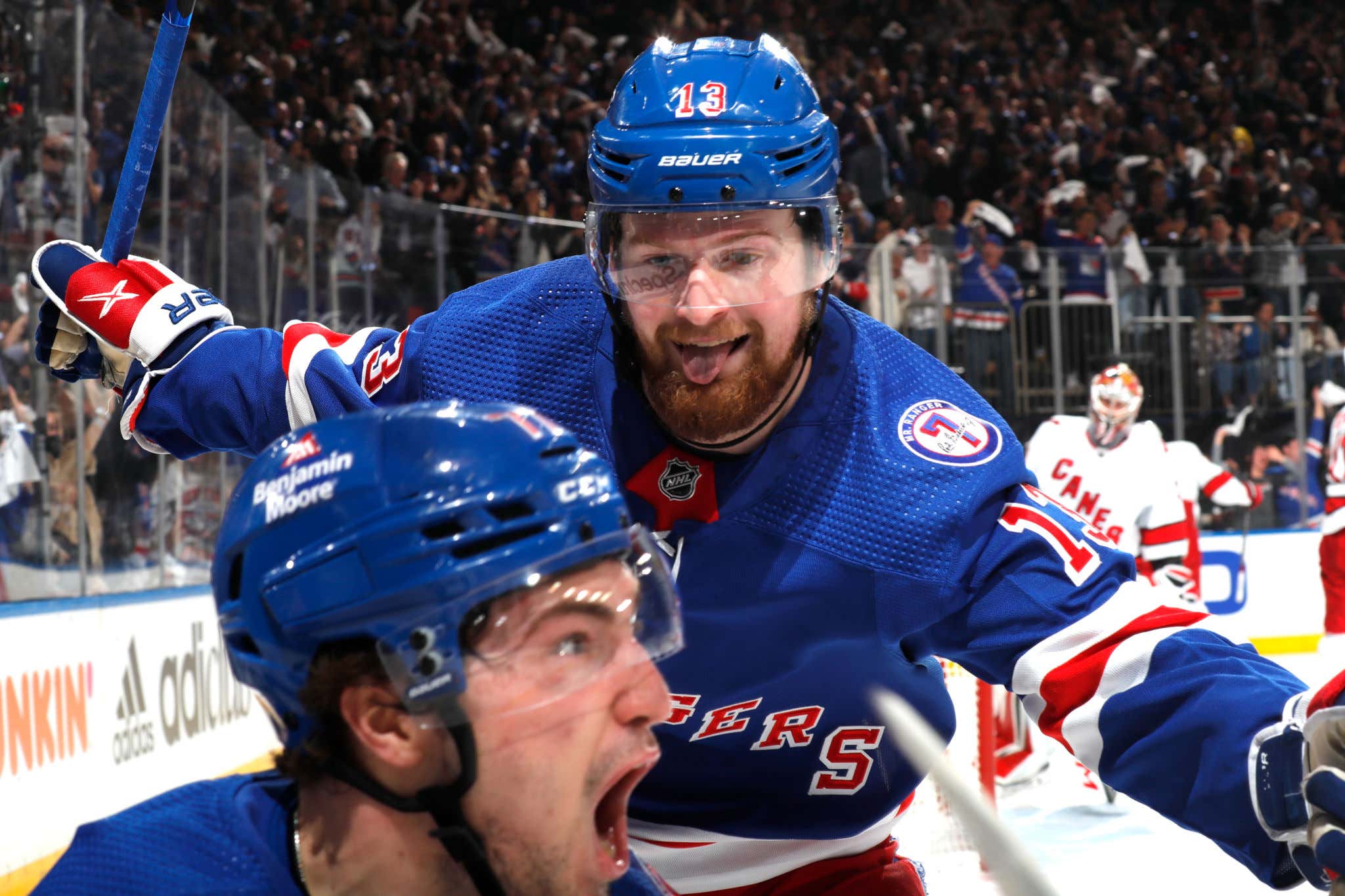 Jared Silber. Getty Images.
I mean I kinda nailed it in my pregame post earlier today. Carolina couldn't keep their composure & the Rangers powerplay made them pay. Raanta had yet another 4-goal outing on the road for a squad that's been about as Jekyll & Hyde as it gets depending on whether or not they're skating under their own roof. Now, sure, they're going back to friendly territory for Game 5 but all the momentum in the world is with NY while the Canes have a lot of questions. Can they stay outta the box? Can they beat Shesterkin more than once? How close is Freddie Andersen & is it time to throw it back to their season-long #1?
The tone was set early when Max Domi was caught on the tracks by the Trouba Train…
GOOD LORD TROUBA pic.twitter.com/M4nr0FgESy

— Spittin' Chiclets (@spittinchiclets) May 24, 2022
Listen I get why Lorentz went after Troubs. In real time it's easy to assume he didn't see Domi lose his footing & make the hit look a lot worse than in was. Still, gotta be smarter than that. After getting tossed in the box with an instigator the Blueshirts cashed in their second PP of the opening period on the heels of completely dominating the o-zone on their first (empty) opportunity. Never looked back. A Fox tip made it 2-0 after 20 and Zibanejad cleaned up the trash for the lone second period tally to give the Rangers all the cushion they'd need to withstand whatever push coming their way for the third.
Just a phenomenal couple of answers under their own roof after a solid but empty pair in Raleigh. You gotta figure the Hurricanes are due for a home loss while NY is oozing confidence in front of their Vezina/Hart-caliber goaltender playing up to those standards and then some. The offense is slowly waking up & they've kept the Canes pressure at bay way better than most expected them to. Both teams have done what they're supposed to - hold serve in their own buildings. The Rangers are the squad who's gotta pull off the road victory though. After firmly handling their business on Broadway, there's no better shot to get that done than Thursday night and set themselves up for a series-clinching opportunity Saturday night in the Big Apple.
This team is fucking unbelievable. They just. Won't. Stop.
VIVA LA BLUESHIRTS!!!