Sidney Crosby Being Just The 6th Player To Score 200 Career Points In The Stanley Cup Playoffs Proves He's The Greatest Player Of The Generation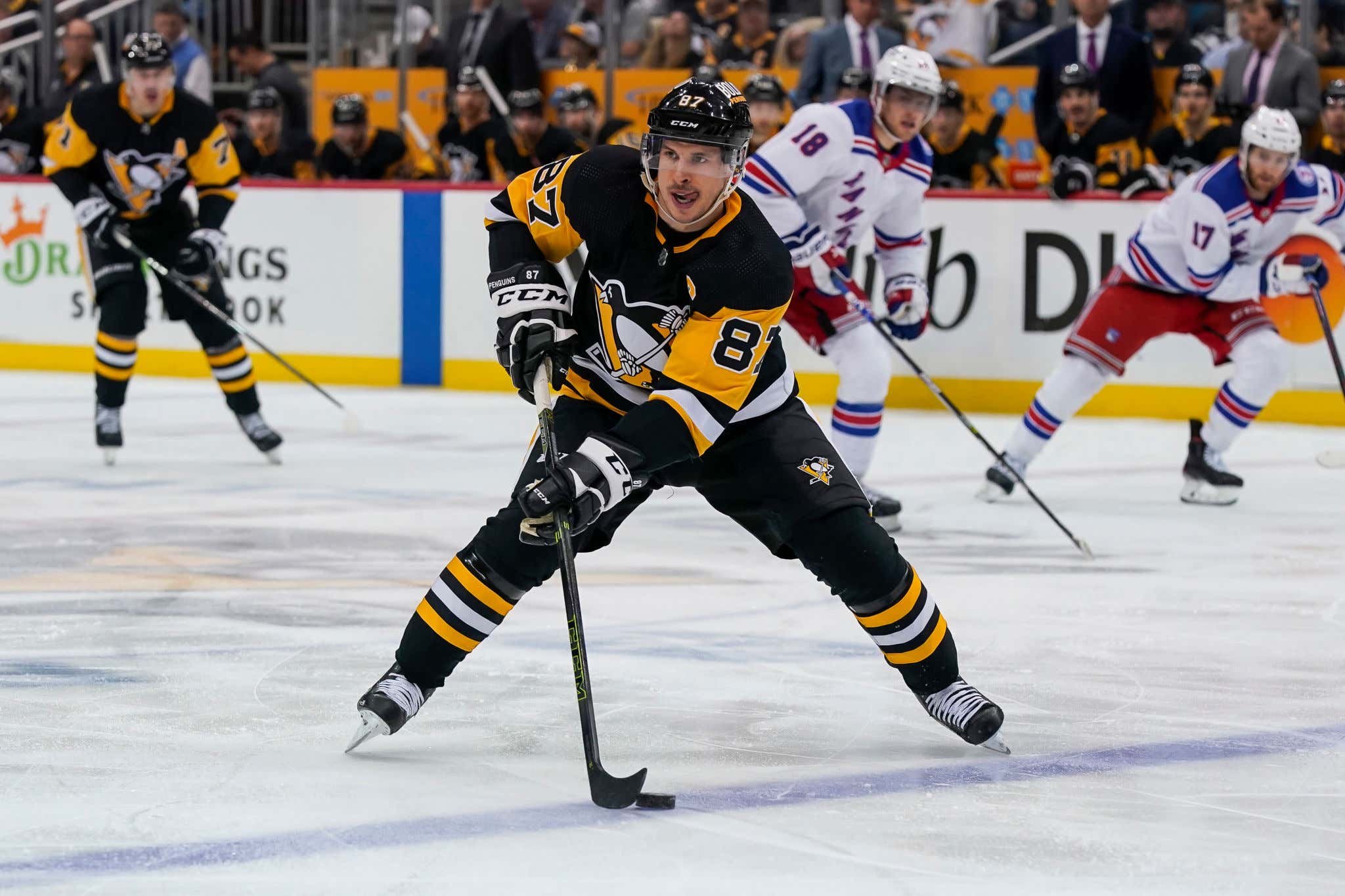 Icon Sportswire. Getty Images.
I've said this before but I'll never forgive the Philadelphia Flyers for making me waste all those years of my life hating Sidney Crosby.  Luckily the Flyers have been such a dog shit disaster lately that I've been able to turn on my brain and start to root for that greatness that has been on display for the past 17 years now. 
Sidenote: Don't get it twisted, I'm not rooting for the Penguins and their fans to be happy. Just for Sidney Crosby. 
And last night after his 4th straight game with multiple points to start off these playoffs, Sidney Crosby became just the 6th player EVER to score at least 200 career Stanley Cup Playoff points. 
Only 5 other players before last night have reached 200 points in the playoffs. One of those players is obviously Wayne Gretzky, and 3 of them are mostly thanks to Wayne Gretzky. 
He's just one point away from tying Jaromir Jagr for 5th all time. Chances are that Sidney Crosby will do that in game 5, which will be the 179th playoff game he's played in his career. It took Jaromir Jagr 208 playoff games to get to 201. That is insanity. (Coincidentally that's also the same amount of games it took Gretzky to score 382 career playoff points). 1.12 points per game throughout the playoff career for Sidney Crosby with 3 Stanley Cups and 2 Conn Smythe Trophies to go along with it. That level of sustained greatness is absurd. And just for fun we can also mention the 2 Olympic gold medals, the Hart Trophies, the Art Ross Trophies, and the Rocket Richard Trophies. 
I don't think there's any real argument against Crosby not being the best player of his generation. I feel like that's been a universally accepted fact for a while now. But to become just the 6th player to reach 200 career playoff points, and the only other one besides Jagr who wasn't apart of that wagon Oilers dynasty? That's just the end of the conversation. 
And just for good measure--Malkin is the next up in current players with 177 points in 174 playoff games. Ovechkin has 140 playoff points in 145 playoff games. That sick bastard Nikita Kucherov has 132 points in just 117 career playoff games. Same ppg in the playoffs as Crosby. Sick sick bastard. 
P.S. - There's no coming back from this. Rangers are dead.