Every Single Damn Thing You Need To Know For Today's Kentucky Derby
Alright today's the day. Great day yesterday ending with the Oaks when we had the win, the exacta, the tri and an $1100 pick-4 come in all with picks on the blog. Time to stay hot. So here we are. Derby Day. The day that everyone in America tuned in to watch the ponies. I love it. It's hard not to get excited about the Derby. Obviously there's a ton to get into. Like I said yesterday, during the Triple Crown, Breeders Cup, etc., I'll have one of these longer previews with some bets involved. Let's have a damn day. Just a heads up it might look funky or something, our website is acting up. I'll try to update bets as the day goes on. 
The Track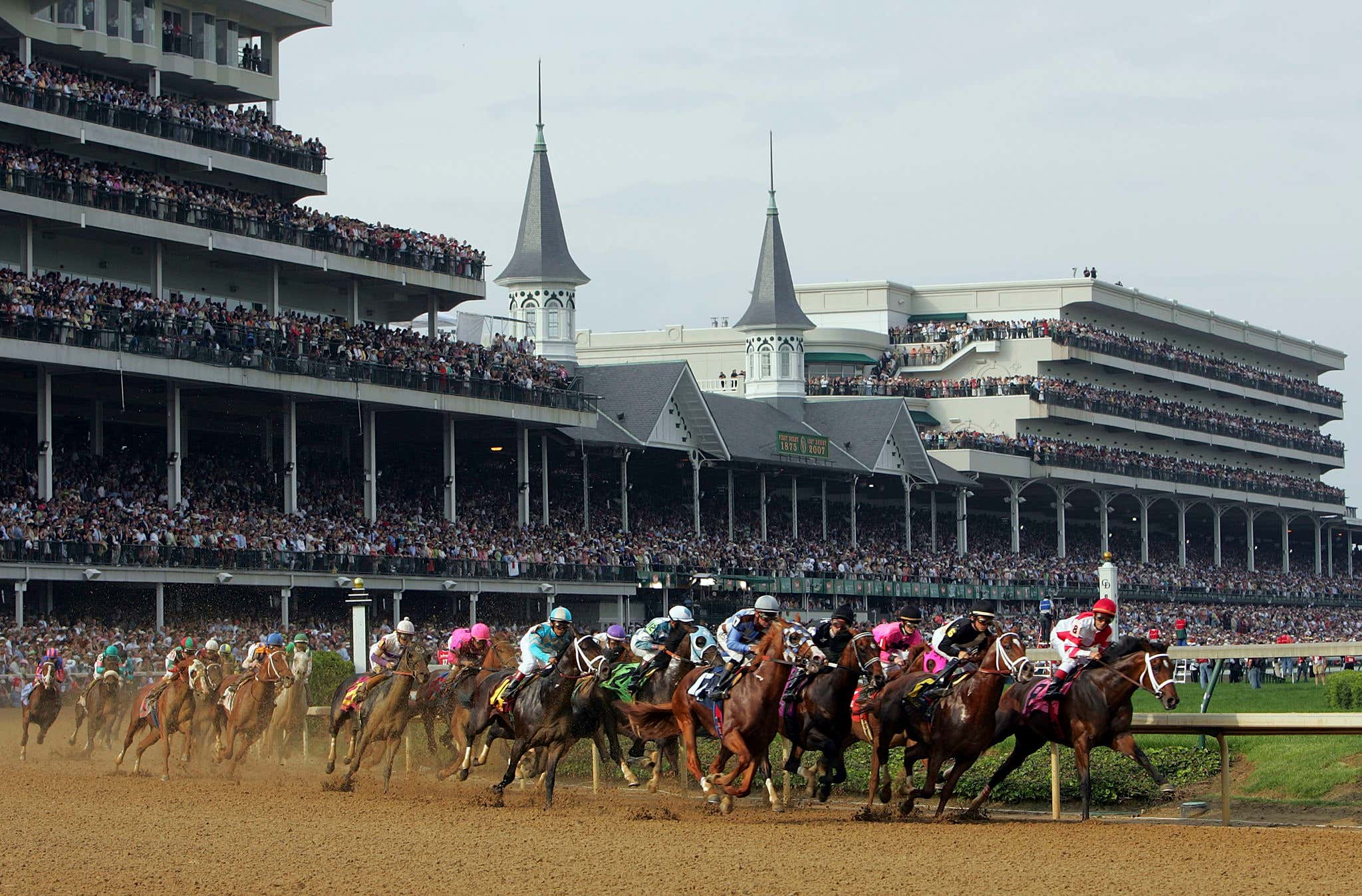 Jamie Squire. Getty Images.
Those gorgeous twinspires. Very few things in horse racing better looking and for sure nothing more iconic than the Derby running past them. There are a million prettier views but nothing as iconic as that. So the race itself? We got a mile and a quarter on the dirt. The race actually started at a mile and a half and then changed in 1896. Yep, that's not a typo. Same race at a mile and a quarter since 1896. Perhaps even crazier is Secretariat still holding the record for the fastest race at 1:59.4 in 1973.
Hats!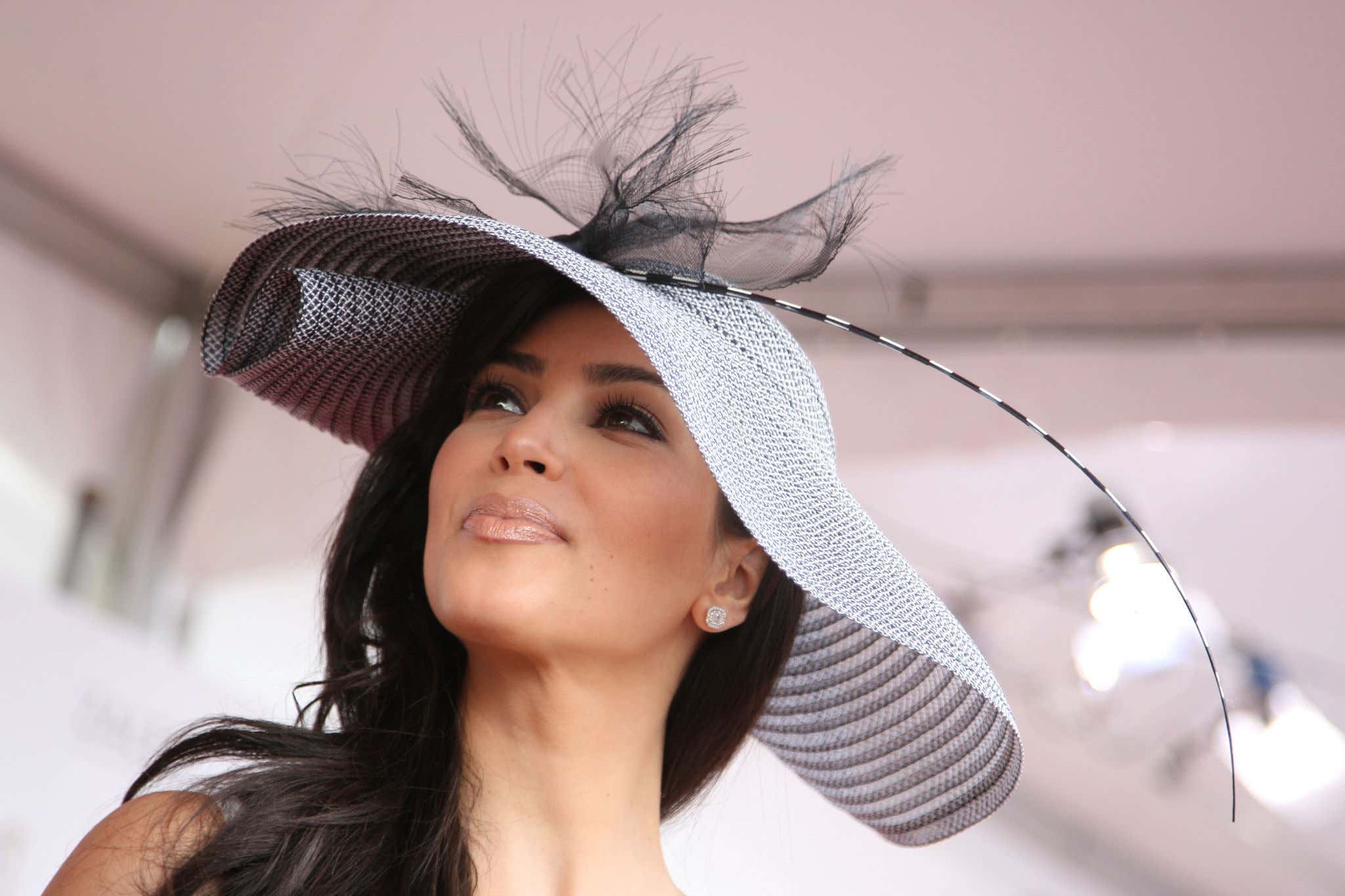 Jason Kempin. Getty Images.
Gustavo Caballero. Getty Images.
Mike Simons. Getty Images.
Jamie Squire. Getty Images.
It's not the Kentucky Derby without a big floppy hat.  
Just felt the need to include hats. 
The Conditions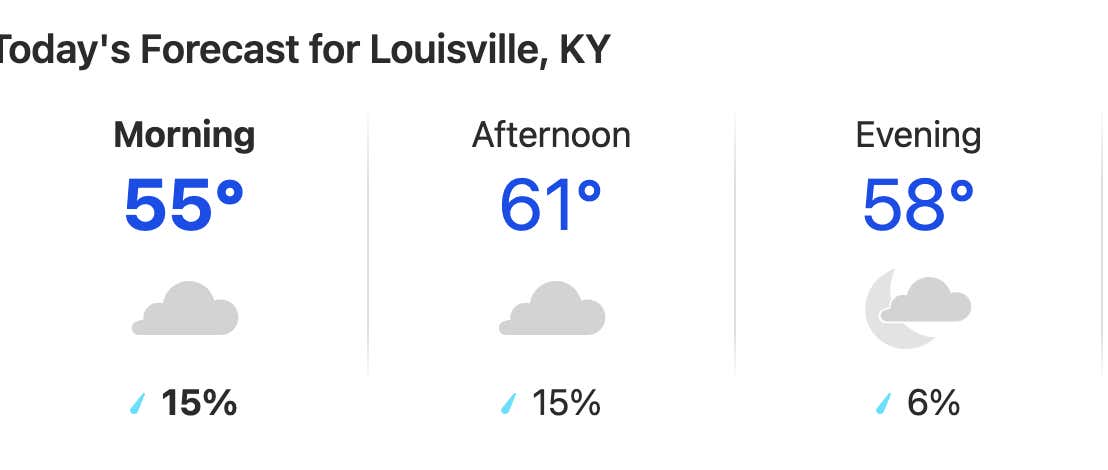 Good luck figuring out the weather. Yesterday we saw quick downpours but it mostly stayed decent. 
Morning Odds
Thanks to Hollywood Races (download it here) this is what we have as of 6:53 am - thanks to my son for waking me up early today. Kids gotta learn how awesome sleeping in is. 
Longshots
These are the horses I'm throwing out right away. You have to do that when building pick-5s, pick-4s, exactas, tris, whatever you like to play. You gotta draw a line somewhere in the race. Right off the bat, I don't trust any of these horses: 
2. Happy Jack
4. Summer is Tomorrow
5. Smile Happy
7. Crown Pride
11. Pioneer of Medina (Pending on rain)
14. Barber Road
17. Classic Causeway
18. Tawny Port
19. Zosos
21. Rich Strike
There are a variety of reasons I don't like these horses or are throwing them out right away. Some are there because the field is 20. Some have terrible success against the rest of the guys in this race. But when you're building bets the first thing you gotta do is cut it down.  
Longshots to hit the board
I'm defining this as anything as a true longshot, 15/1 and over that I think can hit the board but not win. Horses I want to use in my exotics basically: 
8. Charge It
9. Tiz the Bomb
13. Simplification 
16. Cyberknife
I am falling in love with Charge It the more research I keep doing on the horse. Luis Saez won the Oaks yesterday, clearly knows the track and all that stuff. Charge It also had a second place finish at the Florida Derby where it was a bit of a weird run. I already know I'm going to use him a lot. Then there's Cyberknife with Brad Cox and Florent Geroux. Huge connections there. Also had a win in the Arkansas Derby. Just one of those horses that I will 100% use too. I would even separate this a little differently where I have 8/16 higher than 9/13. But these are the 4 longer shots I'm targeting for prices. 
Short Prices
1. Mo Donegal
6. Messier
12. Taiba
15. White Abarrio 
Mo Donegal was someone I wanted to target but he's on the inside post. That's just a dagger for the Derby. You can't take an inside post to win. That said, the horse is too good to completely leave out. When post draw happened my gut immediately went to Messier. 
The favorites
3. Epicenter
10. Zandon
 I get why these are the favorites but they are also two horses you can try to beat. Epicenter is an Asumussen horse with Rosario on the ride. The biggest question is how does Rosario handle the inside start and what will the pace be. It is worth noting that Asmussen hasn't won a Derby yet. I like him, just a stat out there. Then there's Zandon. Chad Brown and Flavian Prat are monster connections. I said it yesterday but I think Prat is the best jockey in the world. 
Betting Strategy
Win bet - 15. White Abarrio
Exacta bet - 6,10,15/1,3,6,8,10,12, 13,15,16
This is a $24 bet for a $1 base. A little more expensive than I wanted but we've seen a ton of prices come in at the Derby. That's what I'm looking for here. I'm going to try to beat Taiba and Epicenter while protecting myself with Zandon - my favorite of the favorites. You could box a couple, but I'll take Messier, Zandon and White Abarraio as what I want to build around. 
Trifecta bet - 6,10,15/3,6,8,10,15/1,3,6,8,10,12,13,15,16
Played this a little different but felt like I had to. It's also a first build. I'm sticking with the main horses I talked about, but taking a stand with some horses at lower prices finishing just third. $42 ticket here.
Pick 4
Starting Race 9
There you have it. 900 words on today's Kentucky Derby. Gonna be a hell of a day. Get your bourbon, get your bets. I'll update stuff as I can on Twitter and put more bets out there. Let me know your favorite bets @barstoolreags. Have a day folks.