INSANE Sixers Sequence: Tyrese Maxey's All-World Hustle Leads To Joel Embiid's "SUCK IT" And-1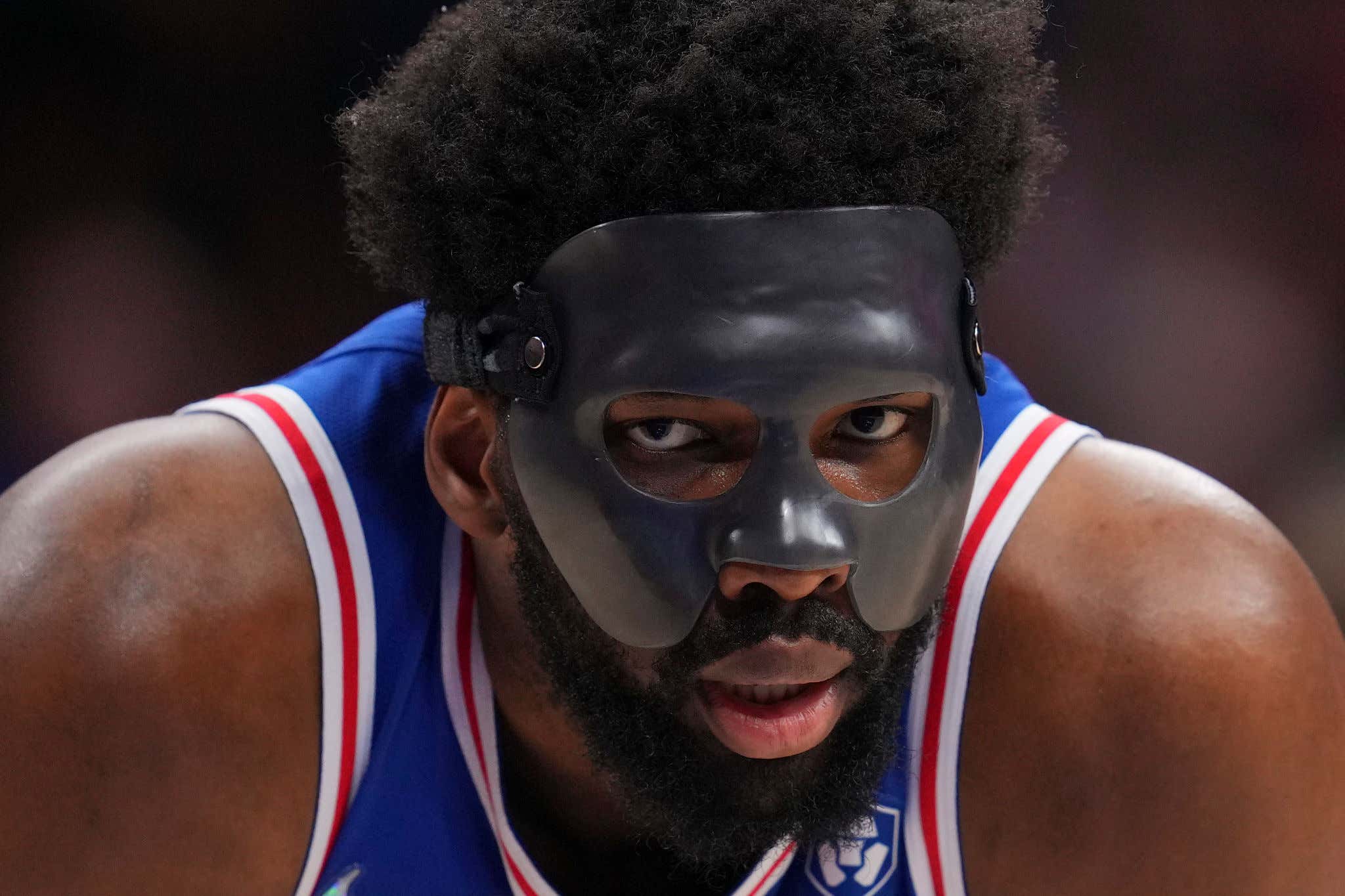 Mitchell Leff. Getty Images.
Of course the night I gas up the Heat to cover at an ALTERNATE SPREAD, everyone except Jimmy Butler forgets how to shoot a basketball. But credit to the Philadelphia 76ers for coming out with their hair on fire and playing with JUICE in a must-win Game 3 at home.
The fourth quarter brought about one of my favorite basketball sequences in recent memory. With Tyrese Maxey blossoming into a star during the playoffs and Joel Embiid epitomizing what competitive toughness is in the postseason, it was a deserving, shining set of moments for both of them:
I thought there was absolutely no fucking chance Doc Rivers could make any adjustments on the fly, especially with Embiid's tenuous playing status and how Miami won the first two contests with ease. Philly rose up and went NUTS after Maxey not only stopped a potential fast break opportunity that would've cut the Heat's deficit to seven, but had the wherewithal, while hanging in the air to launch the ball over his head far enough to reach a teammate.
Some of it is luck, some of it skill. Still, Maxey just HAULED ASS down the court to chase that ball down on what appeared to be an easy layup at the other end.
The chaotic stretch of space and time culminated with Embiid's excellent fake on Bam Adebayo, a drawn foul and a ridiculous, off-balance jumper that found the bottom of the net. To cap it all off, The Process invoked a certain famous gesture pro wrestling fans in particular will appreciate.
I'm not sure if Embiid was indirectly telling the referees to suck it — he's had issues with officiating throughout the playoffs — or if it was more to the basketball gods for putting him through a torn thumb ligament, orbital fracture, and concussion, forcing him to wear a Phantom of the Opera-style facemask for Game 3. Maybe a combination of both.
It's pretty incredible Embiid had the stamina to play 36 minutes after being out for about a week. He managed 18 points and 11 rebounds, while Maxey had 21 points on 7-for-11 shooting to go with six assists in the 99-79 rout.
DAMN. If Embiid can get anywhere near to his typical self and Maxey continues on this trajectory, we just may have ourselves a series!! 
PS: A suddenly-sentient Danny Green also canned seven 3-pointers tonight. Where the fuck did that come from??