After 8 Years, Milmore Has Released Emails From Handsome Hank's Mother Trying To Form An Alliance Against Me
So everyone knows Handsome Hank is a suit now.  But 8 years ago in Milton he chopped off his finger with a drone.  I took care of him and made sure he didn't bleed to death.  Took him to the hospital and nursed him back to health.  
But what I didn't know was that was when Mrs. Lockwood started her alliance against me.
And now 8 years later Milmore has released never before seen emails from Mrs. Lockwood from that day trying to form an alliance against me.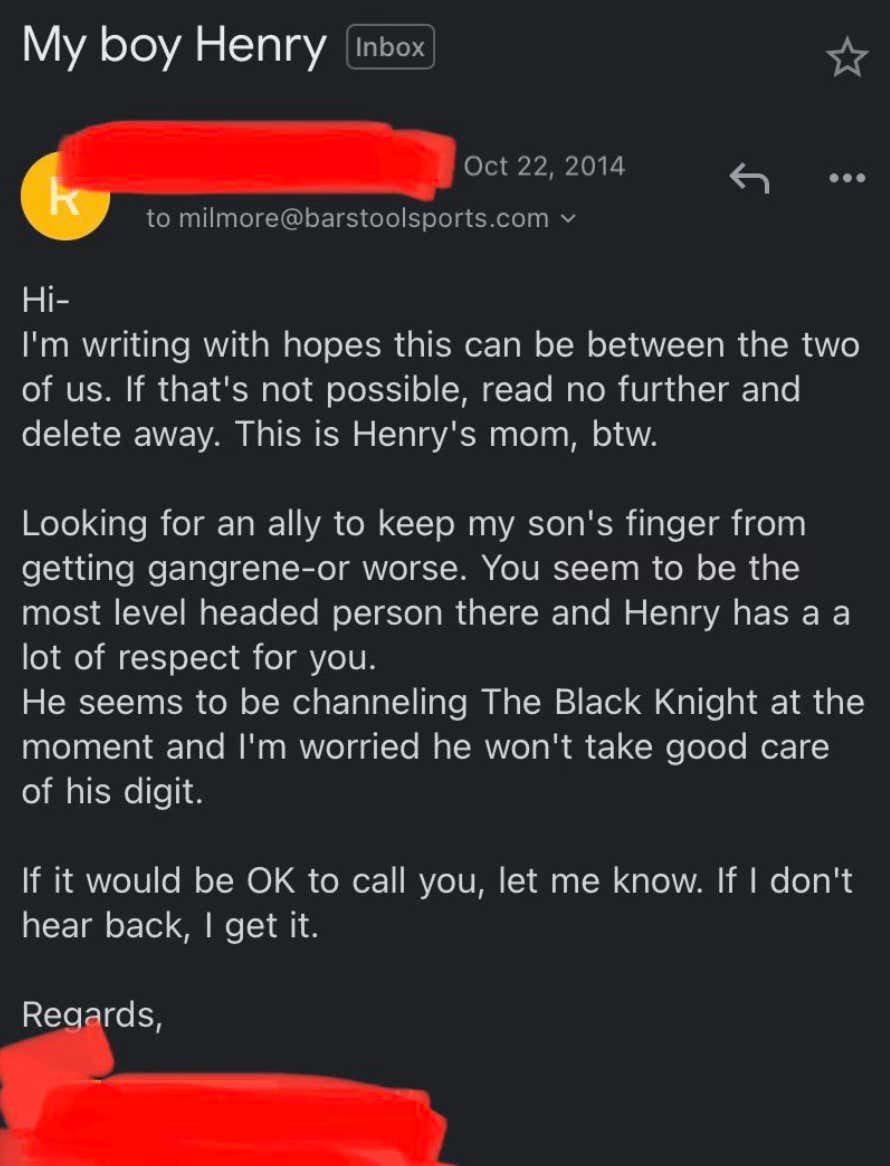 I resent this!
She's had it out for me for a decade!
Thankfully I've never steered Hank wrong.