Jerry West Is Demanding An Apology From HBO For Being Portrayed As An 'Out-Of-Control, Intoxicated, Rage-Aholic' On 'Winning Time'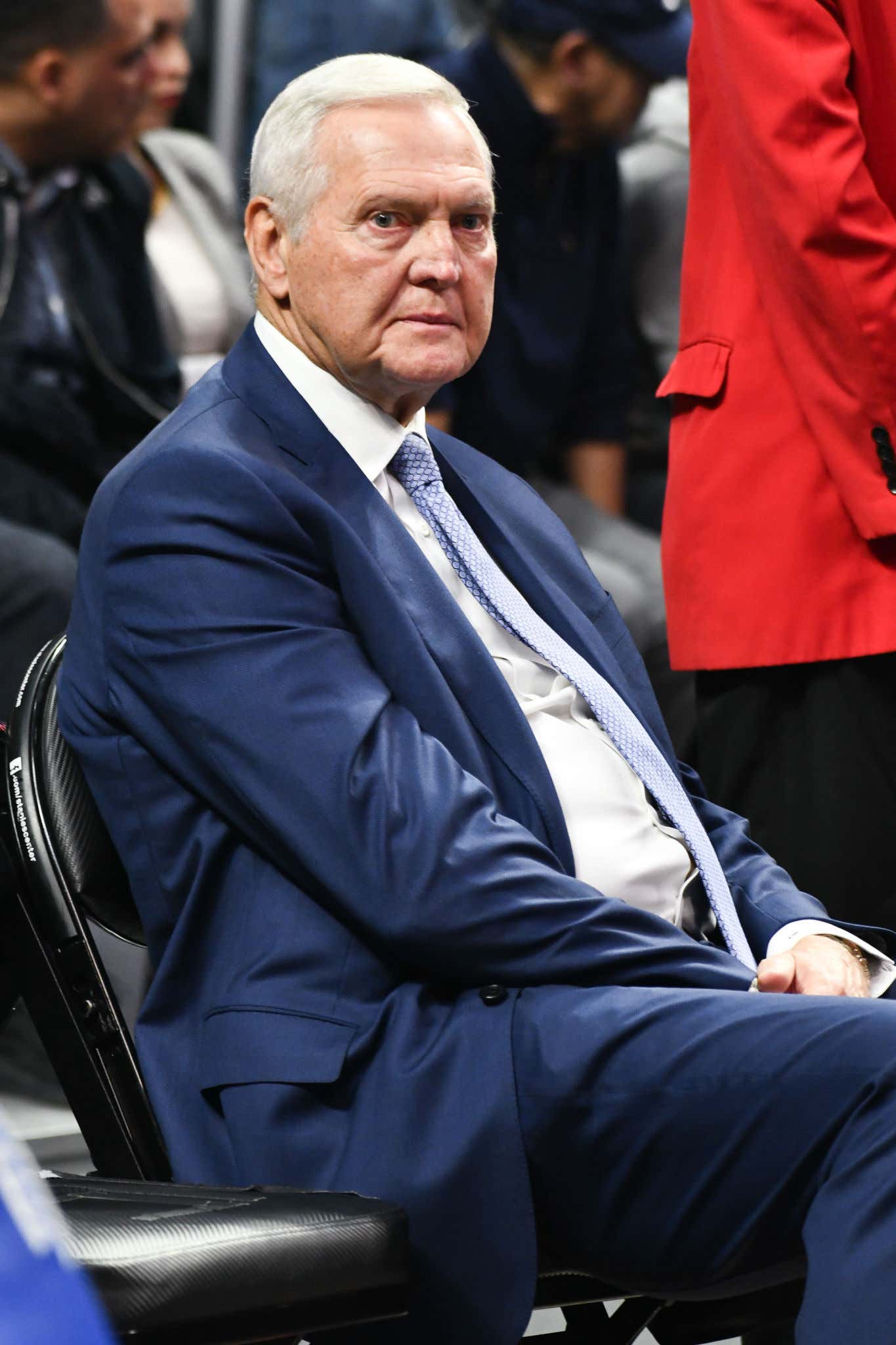 Allen Berezovsky. Getty Images.
[ESPN] - Former Los Angeles Lakers executive Jerry West is demanding a retraction and an apology for what he called "a baseless and malicious assault" on his character in the HBO series "Winning Time," in a letter sent Tuesday evening by his legal team to the network and producer Adam McKay that was obtained by ESPN.

West's lawyers allege that "Winning Time falsely and cruelly portrays Mr. West as an out-of-control, intoxicated rage-aholic," saying that "bears no resemblance to the real man." They ask for a retraction no later than two weeks from the receipt of the letter.

"The portrayal of NBA icon and L.A. Lakers legend Jerry West in 'Winning Time' is fiction pretending to be fact -- a deliberately false characterization that has caused great distress to Jerry and his family," said Skip Miller, a partner at the Miller Barondess LLP law firm in Los Angeles and attorney for West. "Contrary to the baseless portrayal in the HBO series, Jerry had nothing but love for and harmony with the Lakers organization, and in particular owner Dr. Jerry Buss, during an era in which he assembled one of the greatest teams in NBA history.
Well I can't exactly say this is shocking. I've actually enjoyed Winning Time. It's entertaining as shit. But, yeah, they make Jerry West out to be a lunatic. Now the whole demanding an apology and saying it's causing great distress has to be fake. There's no way he's actually distressed. Anyone with a brain that I've talked to has basically said how Jerry West's character is over the top and completely insane. 
Now two things can be true here. Jerry West is one of the most important people in NBA history. He can also be a little bit crazy and Winning Time is going overboard with it. That's basically what's happening here. Now I just don't know who is watching this and taking everything at 100% truth. They start and end the show saying it's all dramatized. 
Shit, read RA's part on Larry Bird and it sums it up well: 
What's going to happen here? HBO apologizes and we're still going to watch the same Jerry West for the final episodes. They aren't going back and re-doing the show so what are we doing here? But watch the show. It's honestly entertaining and I'm enjoying it. It's easy to understand it's not completely true while telling some of the story.
Also John C. Reilly was made to play Jerry Buss. I know this is why there was a fight between him, McKay and Ferrell, but Will Ferrell didn't make sense. 
You can't have Jerry Buss be taller than Magic Johnson. I demand some sort of reality. Also John C. Reilly just looks like Jerry Buss.