Revealing The Cast & Locations For Barstool vs. America Season 2
It's back.
After a great first season, we are getting set to hit the road next week once again with Barstool vs. America, presented by High Noon. There will be huge prizes, big challenges, bigger moments, and much more in between.
Did you miss season one? If so, make sure to binge and catch up now…
Who returns for the new season? Who will be joining the cast for the first time? What cities will we visit? I'll answer all of that in a second, but it's great having High Noon back on board for another season, one that I think will be even better than last year. As we did before, we will have some fantastic High Noon happy hours in these cities which you can attend! We will send out more details as they begin to arrive.
Let's take a look at the cities we are visiting…
Everything will begin in Tampa, Florida, home of Tom Brady and the Stanley Cup. Last year we started in Dallas, Texas and I got incredibly sunburned. That sucked! But everything else was great. It all started with bull riding, then ended with an awesome maze…
Very Survivor-esque! Dallas was great, the Sunshine State of Florida will double as a great start. We were actually there last year, but in Panama City, Florida, and it was a delightful (and sunny) time.
We are going back to Nashville, Tennessee!
The third leg of the tour from season one becomes the second leg. We threw axes in Nashville and took part in this insane slippery stairs challenge…
Even with the rain and gloomy weather, Nashville was a hell of a good time last year, and I expect the same in 2022.
Fun fact: this is where I got my one mid-trip haircut last year. I will not be going back.
Another new stop on the tour is the gorgeous city of Madison, Wisconsin.
Since I skipped over showing the challenge we had for stop two last year in Panama City, Florida, let's dip back into the past for what was probably my favorite challenge…
The challenge was chaos, but the scenery was incredible. What we have lined up for Madison (a great city that I've been to once, back in 2011 when Wisconsin and Russell Wilson beat the shit out of Penn State) in terms of challenges is fantastic.
The fourth stop will be a quick drive from Madison down to Chicago, Illinois, where we also went for our fourth stop in season one.
I'm not sure many would question the statement that the Chicago team challenge was the craziest one…
It was a fucking hot ass day in Chicago. The contestants were lugging giant cans. Pat was bleeding. One team made a huge comeback. It was truly wild, and Chicago has a lot to live up to again this season.
The finale has moved from the Jersey Shore to Boston, Massachusetts!
Last year's finale was awesome…
(Don't forget that Glenny almost died)
The finale challenge this year? It makes last year's look like small potatoes.
-------
Now let's meet the cast…
NICK TURANI makes his return to the Barstool Reality Universe after a tough loss to Tommy Smokes in season one of Surviving Barstool. On that show, Nick proved to be an elite strategist in the reality world. He also loves board games and has attended conventions, so he could be fucking sick at puzzles. This show will also force Nick to wear shorts, which is a rare occurrence. Nick is far more competitive than many people realize and I think he will be a force on the show.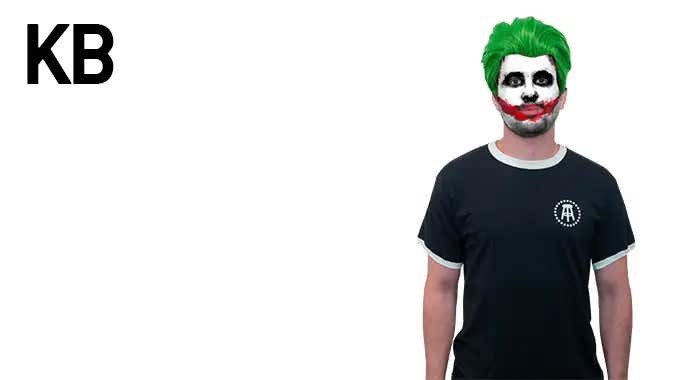 Nick's co-host on many shows, KB, is about to make his debut in the Barstool Reality Universe (I will be calling it BRU going forward), and I think Barstool vs. America is the perfect show for him. He's incredibly competitive, could be in a contest as the most athletic person during this season, and often completes crossword puzzles and various memorization games (he will certainly be good at puzzles). People often think KB is living within a bit, which surely won't make people paranoid during the trip.
The return of DANA is here to Barstool vs. America. One of four returning contestants from last season, Dana might have the biggest ax to grind going into season two. He was on the winning team in season one but was viciously given the boot off of the team by Vibbs in the final twist, meaning he was out of the money. You could argue Dana was the strongest player last season for much of the game, so he is going to hit the ground running this season without a care for anyone in his way as he seeks revenge.
Another returnee from last season, MARTY is also looking for revenge, but for different reasons this season. It was Marty who captained the finale losing team (making him ineligible for the money) and got to be the hero as he awarded Kelly Keegs with the money in place of the booted Dana. Much like Dana, Marty was also quite solid last season in challenges, especially in the more athletic and physical ones. It is worth noting that Marty & Dana had a plan to throw the final challenge for Marty's team, so he could in turn pick Dana to win the money. That didn't happen, as their gameplay blew up in their own faces with some bad strategy. Can they clean things up for season two?
We return to the "new contestants" side of things as ALEX BENNETT makes her BRU debut. She's one of the two more "mysterious" contestants for the season just solely because she is a newer hire compared to everyone else. Alex was obviously dubbed a "mean girl" recently by Dave, and even if that isn't true, I would love it if she filled the role of being a classic mean reality contestant. Does she have it in her? We are about to find out.
We have another returnee! KELLY KEEGS is about to appear in a record third BRU show after being in the final four for Surviving Barstool season one, and winning the money in Barstool vs. America season two. Will Kelly feel the need owe anything to Marty for him picking her to win the money in season one? Will other contestants view her differently since he already won the show? Nobody knows reality quite like Kelly Keegs, and you know she will have a brand new mindset and strategy this season.
Speaking of returnees and winners, PAT is back after a fiery end to season one. He also won the money but was disgusted about being dubbed the villain throughout the season. Pat vowed on (I believe) Friday Night Pints after the season finished airing that he would be "the Big Gay Villain" if he returned for season two. Is that even possible for him to do after winning in season one? Will he be able to fuck shit up, or is he going to have to play his cards a little differently this time around
Remember when I said nobody knows the reality world quite like Kelly Keegs? I was wrong, that title should go to JOEY CAMASTA. Another new contestant, Joey has lived in the reality world for years. Much like Alex Bennett, however, Joey is newer to Barstool and a bit of a mystery. What will his mindset be? People think KB is a bit of a wild card with whacky moments, but Joey is also capable of this as well. I am very excited to see how he does on this show.
--
What else? Nothing I can tell you!
I am currently in Chicago for The Dozen: Windy City Clash Trivia Tournament, and we head to Tampa this weekend. There is a lot ahead for Barstool vs. America season two, and you will want to stay tuned. Crack open those High Noons, binge last season, and get ready for reality chaos.