Fore Please! Your 2022 Masters Tournament Recap
What a Masters Tournament. Best week of the year for a reason. There wasn't necessarily a ton of drama down the stretch there but there was some great golf played, some great moments, and all the feels that the Masters Tournament brings. Plenty to dive into, so let's hit it.
Winners
Scottie Scheffler
David Cannon. Getty Images.
Quite literally, the winner.
Rory McIlroy
Jamie Squire. Getty Images.
Today was vintage Rory. After a tough Thursday and some decent play Friday and Saturday, Rory went scorched Earth in the final round today. His 64 is his lowest round in his career here, and it applied a tiny bit of pressure on Scottie that there was a number in the clubhouse that he had to beat. He was bogey-free and played brilliantly to save a couple pars out there. That and he absolutely filled it up. Eagle on 13 is what perked up some ears and got him moving.
And the moment on 18 was absolutely electric. Dude had no idea what to do with his hands.
Just when you think he'll never win here, he pulls you back in. Excited to see what he's got for us in 2023.
Augusta National
David Cannon. Getty Images.
I can't say enough about how awesome this place is. Yes, Scottie ran away with it this week, but the course played tough but fair. Good play was rewarded and bad play was penalized. We had some tough weather throughout the week that made scoring really tough. Then on Sunday there were opportunities to make some low numbers out there. Hence guys like McIlroy and Zalatoris going low and making a charge.
But all in all, Augusta National is a vibe and I'm gonna miss it. Best week of the year for a reason.
Other Winners
Tiger Woods - As discussed HERE.
Rae's Creek - Gobbles up another victim in the final pairing.
Ted Scott - 3 W's now at Augusta and he's on the hottest bag in golf. 
Gnomes - Hot ticket item at the merch shop this year. Absolute fuego
Losers
Cameron Smith
David Cannon. Getty Images.
Okay, not really a loser for the week as a whole, but he had a bit of a rough go on Sunday. He's Rae's Creek's latest victim, and it threw him into a tilt the rest of the back 9. It looked like he had grabbed the momentum he needed when he birdied the tough 11th to move within 2 strokes of the lead, and Scottie still had 7 feet left for par. Scottie buries that putt to take a little bit of wind out of Cam's sails, and Cam responded with the donation to the drink. Didn't handle that hole well from there and really didn't make the most of the all-important 13th either. Despite starting off the day with two birdies, he finished with a 73 on a day where he needed to go low to take it. T-3 is still a great result and he's had plenty of them here. Might not be long before he's the one slipping on the jacket.
Finishers At +2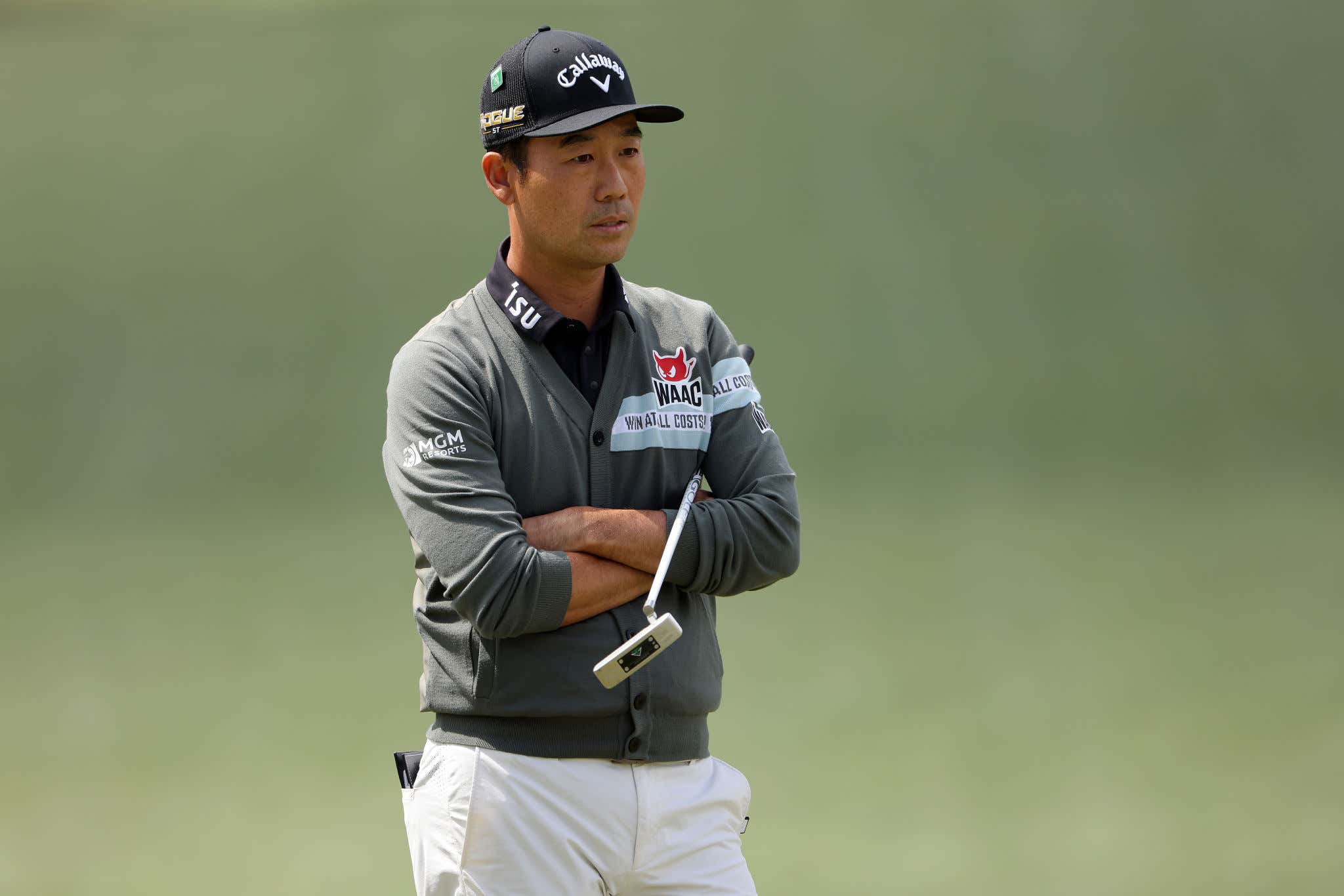 Jamie Squire. Getty Images.
One of the more interesting storylines on any given Sunday at the Masters is who can find their way inside the Top 12 to guarantee themselves a spot in next year's Tournament. Well… things got tight down the stretch there and 9 guys finished at +2, good enough for……. T-14. The two guys finishing at +1 were Dustin Johnson and Danny Willett. Both have spots in this tournament for life. If both are kind enough to find another bogey on the card, all 9 of those guys are in the 2023 Masters. And some of them are guys that I would say aren't all that likely to find another way in.
Harry Higgs and Min Woo Lee are each outside the World Top 50 (one of the qualifying criteria at two spots in the calendar) and have work to do to get inside that number. Lee Westwood is in that boat too. Guys like Talor Gooch and Jason Kokrak have played well recently and are in position, but that could change at any moment. And there's no guarantees Tommy Fleetwood, Matt Fitzpatrick, and Kevin Na could each lose form and find themselves on the outside looking in a la Rickie Fowler the past couple of years. Of the 9 finishers at +2, only Hideki Matsuyama has their ticket punched for next year.
CBS
Rob Carr. Getty Images.
Besides the final round itself not having the most drama down the stretch, I thought the production today was really poor. Or at least relative to the featured groups broadcasts. At one point, Rory chipped in for birdie on 10 on the featured groups broadcast, and 2 minutes later they showed his approach into the green on the CBS broadcast. Not his chip. His approach. I understand that the timing on these things don't align all that well, it's just a bad look. That and it felt like their delivery of the Rory bunker shot was totally disjointed. Faldo completely buried any sort of surprise as to what was about to happen. It's great with Verne at 16 for an inconsequential ace, but when it's a shot that changes the complexion of the tournament, it should come as a surprise. Not their best year by any means.
Other Losers
Tyrrell Hatton - Followed up a Saturday 79 with an 80 today. Guy was on tilt the entire back 9. Great for us viewers, not so great for Tyrrell.
Daniel Berger - Also posted 80.
Max Homa - At least he made the cut.
Highlights of the Tournament
Thanks for reading this week, everybody. Hope you enjoyed. 
Only 358 days til the next Masters week.