Leeds United Players And Staff Will Split A Ho-Hum $50 MILLION Bonus If They Win The EPL... Wait. Nope, Just Need To Avoid Relegation
[Source] - LEEDS will dole out a whopping £48million to players and staff if they avoid the drop.

The 16th-placed Whites travel to second bottom Watford on Saturday on the back of seven points from their last three games.

While £35m was shared after staying up last season, owner Andrea Radrizzani has swelled the pot by £13m this campaign.

And boss Jesse Marsch warned his stars against looking at the table if they are to cash in – after relieving them of relegation "stress" following Marcelo Bielsa's February sacking.  
What a move. I haven't seen better motivation to win since this little gem. 
And hey, I get it. Staying in the Premier League is worth this sort of bonus.The money comes from being in the top league. Not exactly breaking news here. But it's still hilarious to see the bonus is basically don't suck. That's the sort of bonus we should be handing out. Just stay middle of the pack and get rewarded. I don't need stars. I don't need losers. This is the old C grades turn into CEO's theory. 
Now here's where Leeds currently sits: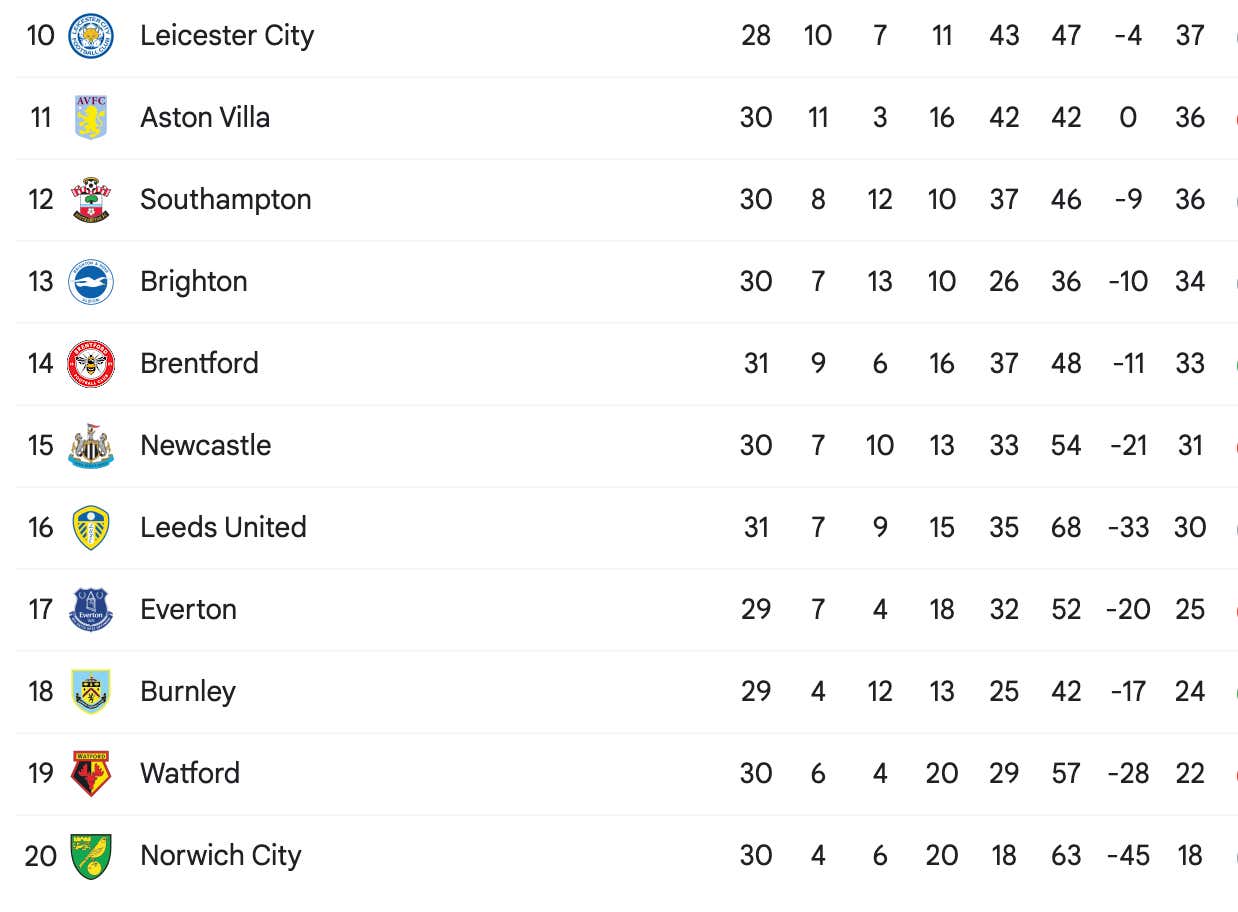 Last three get relegated. Leeds has seven spots left and six clear of 18th. I also realize I now sound like I'm reading the plot to Semi-Pro. But shout out Jesse Marsch, the American who is going to make more money.