It Should Surprise Absolutely No One That Andre Curbelo Is Entering The Transfer Portal
Alexa enhance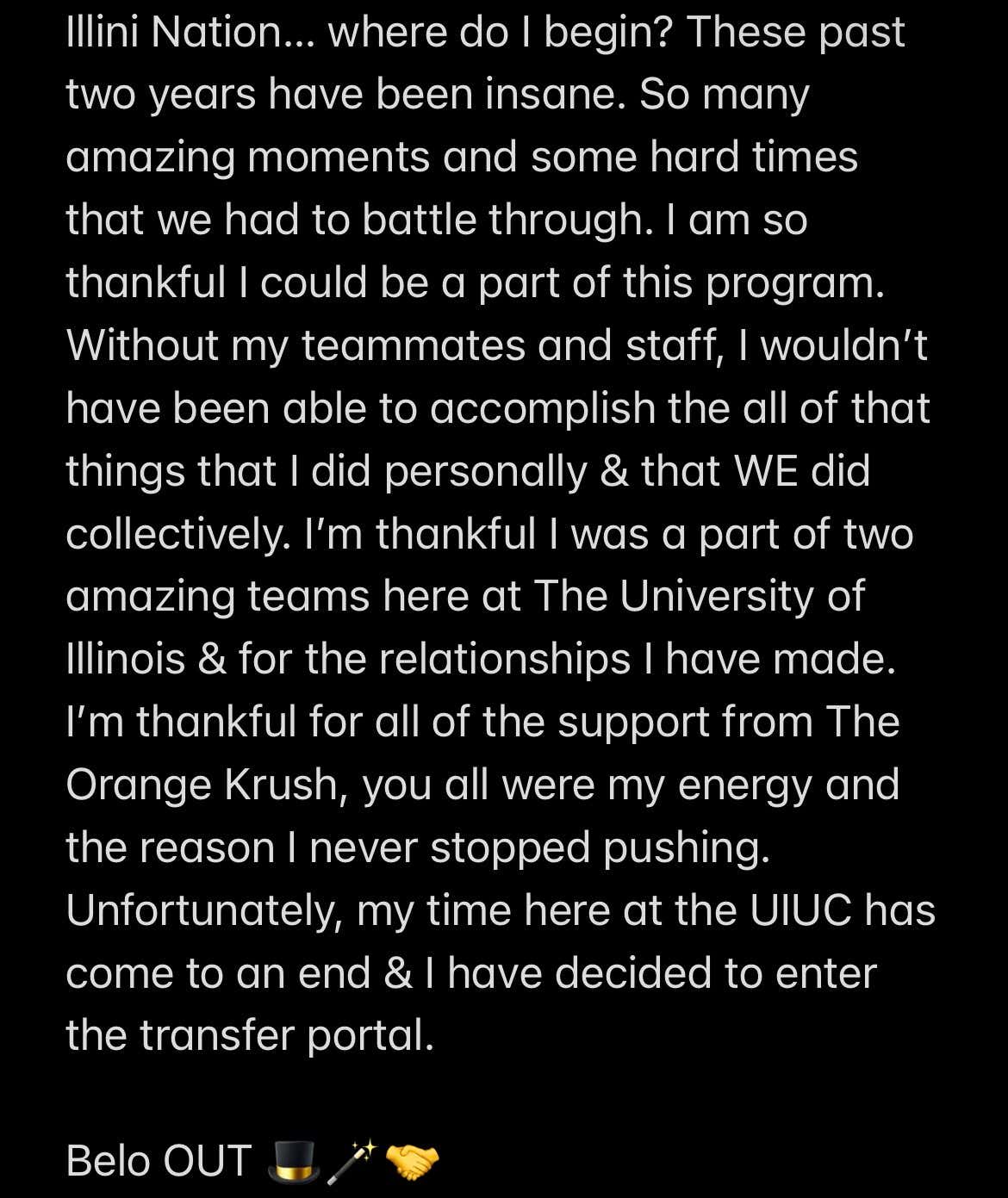 A day we unfortunately saw coming a long time ago. Andre Curbelo is leaving the Illinois program after two very impactful seasons, albeit for both good and bad reasons. At his best, he was quite literally unstoppable and such a joy to watch. It's a sincere treat seeing an undersized guy dribble circles around people. His knack for flair was addictive and I don't care what you say. When he was on, there are few players in Illini history that stack up. 
The reality though is that you never knew what version of Belo was showing up. For all the amazing things, there were so many more frustrations. So many turnovers and stupid passes and ill-advised shots. So much to the point that we kinda grew numb to his excellence. It just wasn't worth the bullshit. Look no further than the 2nd half against Houston. 
Brad Underwood put himself out there big time and I'll have his back every time. Curbelo played exactly 0 minutes in the 2nd half of the upset loss. It was as much of a benching as you've ever seen in the middle of what most described a Must Win game for Underwood and the Illini. Even so he didn't succumb to the pressure of putting up with Belo's sloppy and disinterested play. He was at the end of his rope and made the call to go two freshmen and completely sit his preseason all American on the bench. Unbelievable move that takes stones the size of my head. But also tells me there's brighter days down the road. 
In any event, I love Underwood not caving to the pressure. That's why I have faith in our program moving forward but at the expense of this shit situation. Sucks to see a young talented guy like Belo fail but there's bigger forces at play here. And fortunately I know Underwood is the perfect guy for the job so really all I have to do is sit back and wait for things to unfold. Feels good to have this much trust in leadership. 
Developing situation here so make sure you're paying attention to Red Line Radio and all he good stuff on our YouTube channel. 
Subscribe to Barstool Chicago on YouTube here
I-L-L