Jakob Chychrun? Hampus Lindholm? Let's Take A Look At The Bruins' Trade Targets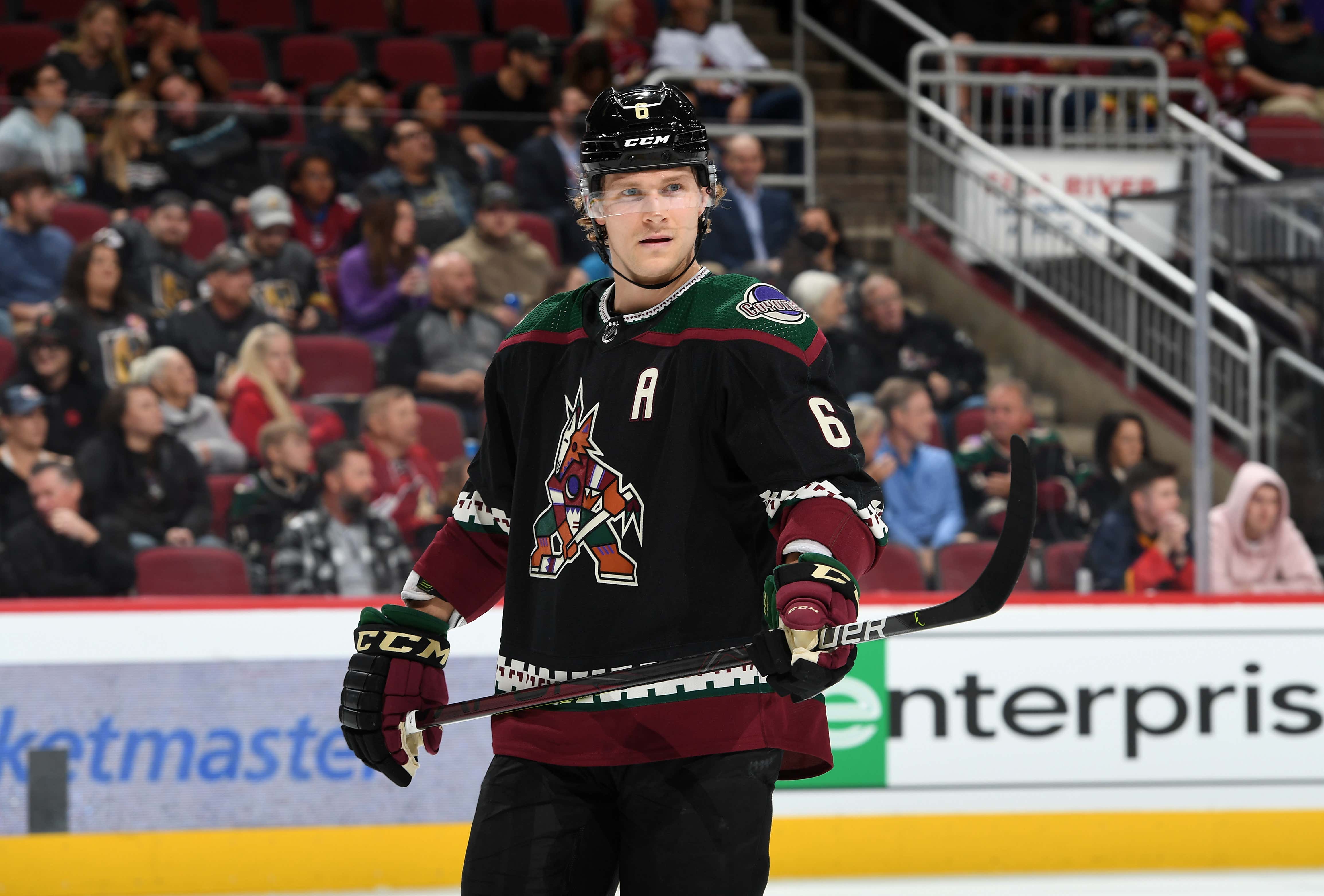 Norm Hall. Getty Images.
The B's were buzzing to the tune of 10-1-1 in their last 12 games before Wednesday night's tough loss to Minnesota (sans Patrice Bergeron) and they are 100% buyers at this year's trade deadline. With less than 4 days to go let's take a look at some targets, some white whales and see what Don Sweeney and the Bruins have in mind to bolster their team. I apologize for the delay in blogs, after taking a look at the numbers we decided not to continue post game blogs, instead putting more of an emphasis on highlights and more viral content surrounding the team. So it's been a little bit of a work in progress and I'm growing a tiny human but appreciate those who reached out about the post game recaps! They will return for the playoffs!
If you're more of a visual/audio guy or gal you can have a listen to the podcast where Ty Anderson and I break down everything heading into Monday. Click here for Youtube and click here for Apple/Spotify.
The Jake DeBrusk Situation
Despite getting hot and earning himself a spot on the top line, Jake DeBrusk still wishes to be traded. However there are reports saying that Boston might keep him as their own rental this year. Don Sweeney has played the waiting game with DeBrusk (word is that he requested a trade in the summer), and has not received an offer from other teams worth accepting. That can obviously change from now until before the deadline, DeBrusk should absolutely be used in a package for a better player. I don't love the idea of keeping him as a rental if you can get something worthwhile for him now to help with this run. That being said, if he does stay, he will go to battle with the guys and it won't be the distraction it has been in the past, they'll sort it out in July. 
Definitely an interesting situation with him. The Bruins' prospect pool is incredibly thin compared to some of these other teams that are interested in the same players as Boston (LA, etc). DeBrusk would have to be in the conversation for Chychrun etc. 
So while I don't love the idea of DeBrusk staying as a rental, I don't hate it if he can continue his hot play of late. Plus he's playing with Marchand and Bergeron, two guys known to elevate those around them. If he had been playing with themm the last year+, methinks there would not have been a trade request at all. 
The White Whale: Claude Giroux
Len Redkoles. Getty Images.
All signs currently point to Claude Giroux getting traded to the Florida Panthers (who are an absolute wagon this year), but my god he would look unbelievable in the black and gold. Giroux ultimately controls where he goes with his no move clause.
UPDATE: Claude Giroux nixed a trade to Boston and New York. The dream is officially dead. Moving on.
In Realm Of Possibility But At A High Cost: Jakob Chychrun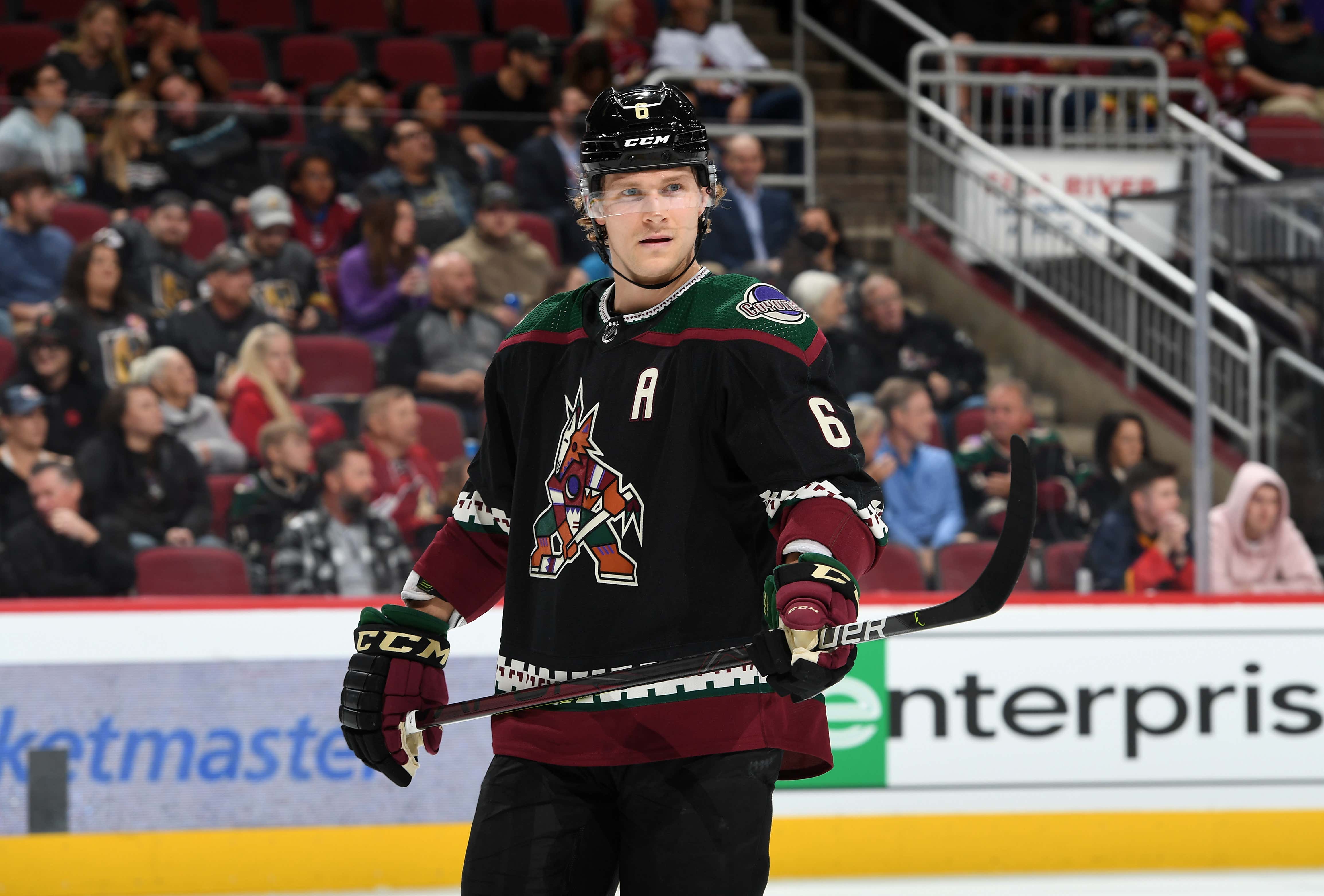 Norm Hall. Getty Images.
All eyes are on Jakob Chychrun and the Arizona Coyotes. Don Sweeney loves making hockey trades, and boy does Chychrun check a lot of the boxes Boston is looking for… signed through the 2024-2025 season at $4.6 million, big body at 6'2, left shot D who can play a ton of minutes. It's going to cost a pretty penny to get him, if you're Boston you have to think one of Lohrei/Lysell, plus your 1st round pick and maybe Jake DeBrusk/or Jack Studnicka. Boston's prospect pool is thinner than most teams, and another team could easily outbid Boston. We'll see how bad Don Sweeney wants him and what he's willing to give up. 
Ironically, Chychrun was injured vs. Boston after colliding into the boards with Derek Forbort. Ankle injury but not as bad as originally feared. Should be out just 2 weeks. So we'll see what happens, Arizona isn't going to move him unless the package is right. They could wait until the draft where more suitors would be available. Teams reportedly interested: Boston, LA, Florida, St. Louis, Carolina, and Anaheim.
Maybe if B's miss out on Chychrun they turn their eyes to Anaheim's Hampus Lindholm.
Mark J Terrill. Shutterstock Images.
Unlike Chychrun, Hampus Lindholm would be a rental. The 28 year old is a UFA at year's end, another LHD that could eat minutes and help this team. More of an offensive upside than other rental defensemen on the market, but is a bigger body at 6'3, 208 pounds. But again, cost to acquire him is gonna be pretty high. Frank Seravalli reporting that the ask would be a 1st round pick, Grade A top prospect, plus another piece. That's a big ask for a rental. B's really only have two "Grade A" prospects in Mason Lohrei and Fabian Lysell. That being said, the Bruins and Ducks know each other pretty well and have been trade partners in the past so we'll see. 
Other teams reportedly in the mix for Lindholm: TOR, STL, LA, NYR
Other players Boston is tied to: Andrew Copp, Jacob Middleton
Norm Hall. Getty Images.
 Per Elliotte Friedman the Bruins have checked in on Andrew Copp out of Winnipeg. Center target, averages 20 minutes a night, has 13G, 32 points through 53 games. UFA this summer. Two-way guy. Erik Haula has took the reins at 2C but Copp would most certainly be an upgrade there. 
San Jose defenseman Jacob Middleton is another guy Boston is in the hunt for, cheaper option at Chychrun (only 700k) and having a career year. Big body left shot defenseman. Would help with the penalty kill. Per Pierre LeBrun the asking price for him is a second round pick plus another pick and or prospect.
Players to keep an eye on: Max Domi, Mark Giordano, Calvin De Haan
Paul Vernon. Shutterstock Images.
Max Domi's name has been popping up lately, I wonder if CBJ would be interested in a swap for him for Jake DeBrusk… something to keep an eye on. Mark Giordano and Calvin De Haan should be [cheaper] depth defenseman options as well if B's miss out/don't want to give up the haul for Chychrun/Lindholm.
Assets Boston could move: Jake DeBrusk, 2022 1st round pick, Mason Lohrei, Fabian Lysell, Jack Studnicka, Trent Frederic, Urho Vaakanainen, Oskar Steen, Zach Senyshyn (asked for trade), John Beecher

Really comes down to what Sweeney is willing to give up, Bruins two needs are a 2C and a top 4 D. I think a top 4 D would be the priority, just learning from the Islanders series last year. We'll see what happens with DeBrusk as well but if the B's want to compete with the likes of Florida, Carolina and Tampa they're gonna have to bolster their lineup. Consider this the last true kick at the can with Patrice Bergeron a UFA at year's end, I think Neely and Sweeney will make a move. Just a matter of who and when. Buckle up.
whispers could David Krejci return to Boston? His Czech team got eliminated yesterday in the playoffs. Would be the best trade deadline acquisition in my mind for the B's… so you're saying there's a chance….