Recapping My First Day In London
Ello, lads. 
I'm writing to you from my hotel room in London, England, because the UFC is in town this weekend, and I've been sent to cover Paddy "The Baddy" Pimblett blowing the roof off the O2 Arena with a walkout/win for the ages! I truly can't wait for the fights on Saturday night, and have wanted to take a trip 'across the pond' for many years, so this is just stars aligning all around for me.
I'll do my best to recap my first full day in the city in this blog, and if people dig it, I'll continue on for the rest of the week! If ya don't care about the little stuff and just want the Paddy content, I'll have that for you as well! 
Here's his first Fight Week vlog (which are going to be uploaded pretty frequently for the next few days)....
I got in at about 8pm local time on Tuesday night (which was a weird time difference change after leaving New York at 9am) and met up with Paddy and his team right away to get his take on the Ilia Topuria confrontation that happened earlier in the day, which I'm sure you've seen by now....
We did a quick 10min interview after hanging out with his team for a bit, and I gotta admit - I understood about 10% of what was said in that room over the course of a couple hours. That Scouser accent is like a language of its own, man.
Today was my first FULL day in London, though, which started off with UFC Media Day. Paddy was obviously the star of the show, and displayed more personality in his presser than all the rest of the fighters on the card combined. He got this line off about Ilia right away….
….and then he talked about Barstool, how crazy his walkout is gonna be on Saturday night, his opponent, leaving a legacy, and his Instagram constantly getting banned. After everyone was done speaking to media, we got the first faceoff of the week….
Paul Craig actually gave a really good interview to the media as well, talking about how when he's in the cage, he pictures his 15-year-old daughter getting made fun of at school for her dad "losing a fight" to get motivated and fired up, and that fired ME up! Dude just refuses to let his daughter get teased over him losing a fight. Dad Strength activated.
After I got back to my hotel, I ordered some snacks on UberEats, among which was a Galaxy Chocolate Bar - one of the staples of the UK apparently. Paddy and his mates claim that American chocolate, bread, and milk are all shit(e) and told me I had to try some of the "real" stuff….so I did!
While I don't think all our Yank chocolate is "shite" like they do, they weren't wrong about the Galaxy bar being tremendous. Incredibly smooth chocolate that just melts in your mouth. I'd recommend anyone coming over here try one.
I then recorded the Spinnin Backfist MMA Show with Big Ev (which we now have a podcast feed for), and that episode will drop TOMORROW talking UFC London headlines, Paddy's fight, and picks across the card, as well as our third boosted parlay on the Barstool Sportsbook. This is our riskest/juiciest bet yet - a 5-legger that features an underdog on the prelims - but after hitting +430/+340 parlays the past couple weeks, we figured we're playing with house money here, so let's get nuts.
Subscribe to the pod feed early to get the episode as soon as it drops….
Oh, and speaking of the Barstool Sportsbook, if you bet $100 on Paddy via KO and opt-in to our promotion on there, you'll get one of these SICK Paddy the Baddy hoodies no matter what happens on Saturday night….
We capped the night off watching Liverpool beat Arsenal at this place called TOCA Social, which was absolutely awesome. It's kinda like a Top Golf/Five Iron but for soccer….
It's also literally inside the O2 Arena, where Paddy is fighting on Saturday, as the entire concourse is a mall!
If you're in London this weekend, Paddy's afterparty is gonna be at the same place, and I'm pretty sure you could still get in….
I tried my hand (or foot) at the soccer game and was equally miserably uncoordinated and out-of-shape, breaking a sweat and huffing and puffing immediately, so I figured I'd earned a cold one….
In reality, I don't even drink very much (if you couldn't tell) - I just wanted to try another "UK thing" and Paddy's mates told me Guinness was the way to go as I'd never had one. It wasn't a normal Guinness from the tap like everybody wanted me to try, it was some fancy shit from a bottle, but nonetheless, I did the beer tweet….or at least gave it a shot.
Just as we left TOCA Social after the Liverpool game, a DJ concert at the O2 let out, causing thousands of people to file out at the same time - so I had my first experience on the tube cause there was no shot I was getting an Uber!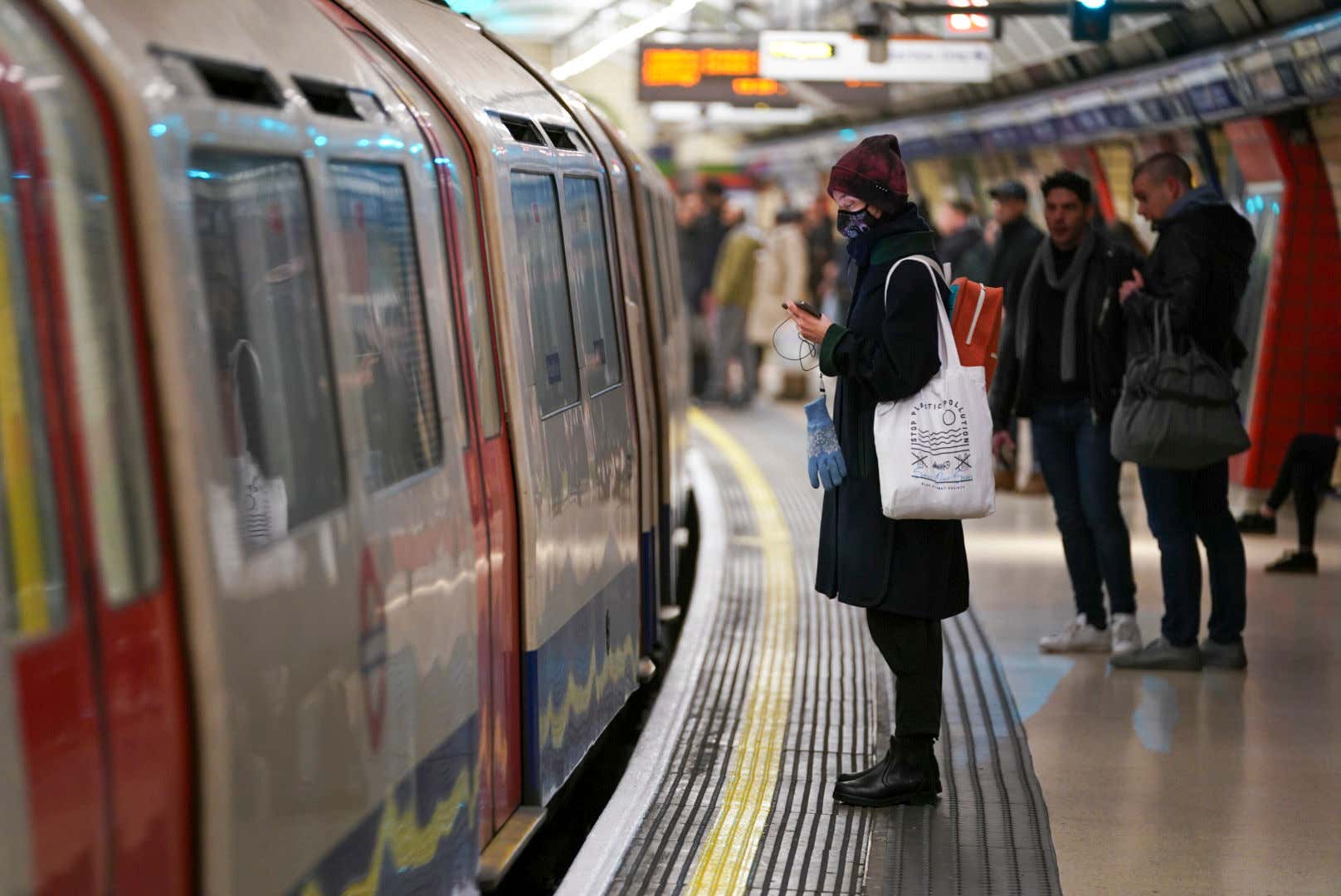 Ming Yeung. Getty Images.
It was a whole lot nicer/cleaner than the subways I'm used to back home, but the claustrophobic feeling of being packed like sardines in a metal box underground was all the same. I made it onto the train in the most dramatic fashion possible, as well, with the doors literally closing on my shoulders before Blaise (Paddy's cameraman, formerly of Barstool Gametime) and Paddy's friend pulled me in by my arms. It was the closest I've ever felt to Indiana Jones in my life. If only I had dropped my beanie on the other side of the door, but swiped it just in time!
We stopped by a Tesco on the way back and I bought like 5-6 candy bars Paddy told me I had to try - including his all time favorite, a 'Wispa Gold'  bar - but then I immediately forgot the bag of em in the Uber back to my hotel. Doh.
It's about 2:20am local time as I'm writing this, and I'm about to call it a night. Tomorrow I'll be sitting down with Uncle Dana to discuss the card/all of the happenings in the UFC world, and hopefully venturing out into London a bit more! 
I want to do some real touristy shit too, like walk across Abbey Road/visit Berwick Street (where they shot the cover of 'What's the Story (Morning Glory)?')….
….so look out for that, too, I guess!
….and I'll try my best to make sure we're getting the best content possible this week! 
Cheers!