Kyler Murray's Frustration With The Cardinals Is Apparently Very Real And He Feels Like He Is Being Framed As The Scapegoat For Their Playoff Loss To The Rams
So Jerry blogged about Kyler Murray hitting the Cardinals with the ol' Instagram unfollow + wipe out this week. I figured it might have been one of those cases where Murray never followed the Cardinals or had any pictures of him in Cards gear considering the Cardinals hit him with the Uno Reverse card by deleting every picture that wasn't Kyler Murray.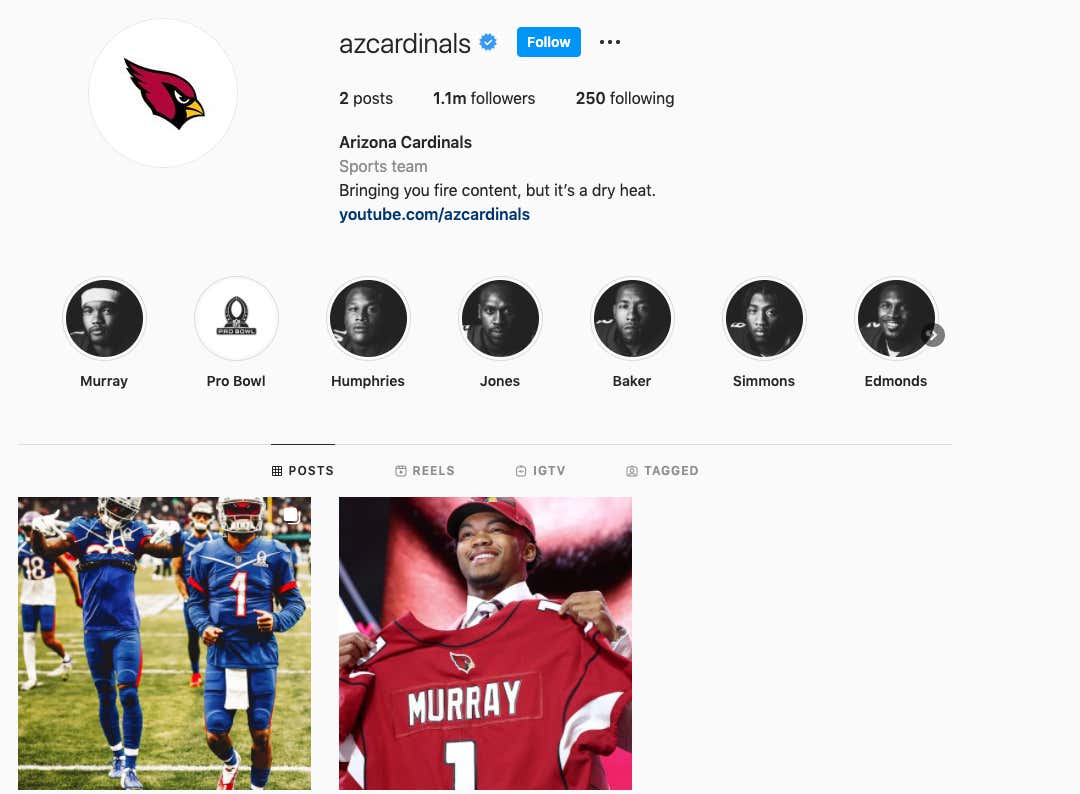 via Arizona Cardinals Instagram (duh)
For the record I loved this move because it reminded me of the Seinfeld scene where both people had to turn their keys to breakup like it's a submarine torpedo launch.
However, our old pal Mort Report is saying that there is indeed some smoke and potentially some fire behind all of this.
I know the phrase #ESPNLies still rings loud around these parts, but would any of this report be surprising at all? The guy that just pulled a super passive aggressive social media move used by teenagers in relationships could be a tad immature but is also upset at being blamed for the Cardinals getting their doors blown off by the Rams. Then again, usually the guy playing the most important position in sports will take most of the blame for a 34-11 beatdown, especially when this is the one play everyone remembers from it before half the country went to bed because it was a Monday Night Football blowout.
Where do we go from here? I have no clue. But anytime you can get a star player who vents his frustration online and can fall back to playing another sport professionally, that's a big ol' W for the blogging business as well as the team that drafted Kyler in that sport before watching him go to the NFL. Speaking of which, let's see how that team reacted to news of Kyler scrubbing his Insta of all things Cards.
If any of Kyler's people are reading this, here's a free piece of PR advice. Blocking one of the most beloved people in all of sports media as you wage a digital cold war on your team isn't going to get anybody on your side outside of the people that call us Barfstool.
My advice for Kyler:
1. Unblock Big Cat and squash the beef on Pardon My Take, who even made Marlins Man and Martin Shkreli seem likable to the public.
2. Threaten to return to baseball so we have something fresh to debate while the owners try to kill the sport (and we can double dip those pageviews from an MLB and NFL perspective)
3. Responsibly bet the Overs Club bet for tonight's Big Game™™™ so you can get a sweet exclusive jacket